SEO Showdown: Auto Repair Shop in BC
October 26th 2022
---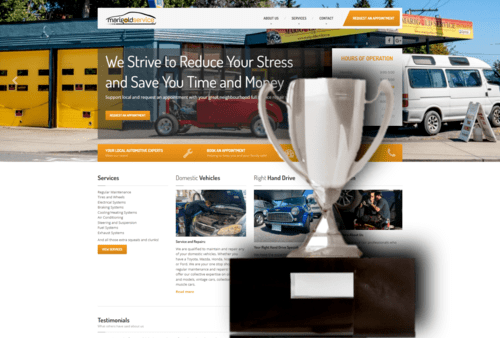 Our team here at SilverServers is trying out a new idea to begin a new series of articles. On a regular basis, we will select a keyword, review a handful of top-ranking websites for that keyword within a particular region, pick a best website, and share our thoughts on that website. This time we selected the term "auto repair shop" and looked at the top ranking website for that keyword in a few BC cities: Vancouver, Victoria, Kamloops, Kelowna, and Prince George.
The winner was Marigold Service in Victoria. Let's take a look at who the competition was and what each member of our team had to say about the winning site!
The Auto Repair Shops We Reviewed
In a Google Search, we entered the term "auto repair shop" followed by a city name. We took the top-ranking local company (not including the big name companies) and added them to our list! That list included:

The head of each team at SilverServers reviewed all five sites from their particular perspective and scored them - then we aggregated our scores. The winner was the auto repair website with the highest overall score.
Read on for comments from our panel of reviewers!
Technical Health and Quality
Chris is the head of web development at SilverServers. He took a deep dive into the technical aspects of Marigold Service's website and how they affect SEO. Here's what Chris had to say:
"The technical backbone and platform of a website can limit the effectiveness of any positive SEO actions taken. There are some important metrics that I keep in mind when reviewing a website's platform and SEO health. Load time, meta and header tag use all go a long way to impacting the way search engines understand and view your content.

Marigold has a really great meta content situation going at the moment. All of their pages are well marked and titled, and include meta descriptions with location and services combinations. They aren't too long but are still effective at communicating to visitors and search engines what each page is about.

When it comes to the search engines specifically, I'd like to see more attention paid to the usage of header hierarchy around the website. None of the pages on the website use the h1 tag, which Google looks for to denote the specific top level topic of each page. A homepage h1 of 'Auto Repair Shop in Victoria' with each specific service as an h2 would immediately tell Google about Marigold's main business type and location and re-enforce their great meta.

Load times would likely be improved quickly across the website by optimizing image sizes for all devices. Reworking content headers and optimizing images would go a long way to improving Marigold's already solid domain authority and would help Google better identify the main topics of each page."
Website Design and Social Media Presence
Emma is the social media manager at SilverServers. She also provides most of the consultation about client website design to help it work with SEO. Read Emma's comments below: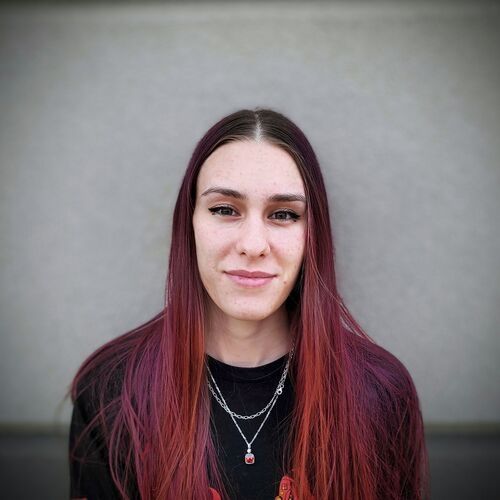 "When I review a site, I consider factors such as the flow of the site, where and how CTAs (Calls To Action) are used, and whether the site is visually easy to navigate. I also factor in social media presence.
Marigold Service from Victoria doesn't have the flashiest design I've seen, but it has a very user-friendly layout, and the CTAs stand out. There is a large orange button on the menu to request an appointment, which is very eye-catching, and several other CTAs are placed throughout the home page. This is a fantastic use of the space on the page, especially for a business like an auto repair shop, which many people will want to call or book with immediately.
It's good to see that they have a Facebook page with some posts in the last 6 months, but the posts that are there have not followed the best practices for Facebook. Posting more frequently will also likely have a positive effect on reach and engagement.
My main critique would be the Services area on the home page, and the Services page. Ideally, each of the services listed should have its own page on the site, with corresponding content and images. This would be my recommended next step for Marigold Service!"
Content Health and Quality
Andrew is the team lead for the SilverServers content writing services offerings. He leads the content creation team and provides edits and suggestions for client websites in order to get the most SEO value possible from content. Here are his comments: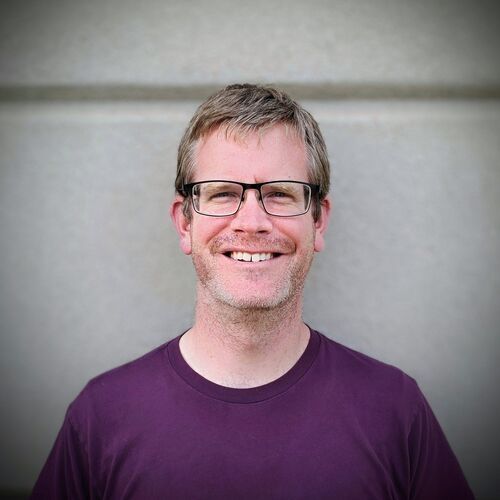 "I reviewed the content health and quality of the auto repair shops we chose. That included criteria like whether a blog page exists and gets regular use, what kind of information is in the first paragraph of each page, and if there was any sort of keyword focus to the content. Marigold came out on top in my review for one simple reason: their blog.
Compared to the other auto repair shops we reviewed, Marigold Service in Victoria BC was the only auto repair shop website with a blog. That made it stand out to me. Their blog could probably benefit from some more regular use, but I was glad to see it there. The Marigold team has used the blog to share a bit of expertise, get out news and information for clients, and potentially boost their marketing strategy. Continued use of this tool will only be a benefit to their SEO and marketing. The blog broadens the keyword profile of a website and helps convince Google that you might be the expert they should send traffic to.
One area that I thought Marigold Service could improve was using consistent introductory text on each of their pages. Although the keyword balance on most pages was fairly good, there was no introductory content to tell search engines or readers the main information about what the page is going to be about. I call this the "4 W's": who you are, where you are, what you do, and what the particular page is about. This information is often best used as an expansion of the meta descriptions, which (as Chris mentioned) Marigold Service is doing well. Beginning each page (particularly the Home page) with these 4 pieces of information is a simple change that might improve Marigold Service's hold on their top ranking as an auto repair shop in Victoria!"
Keywords and Search Engine Presence
Mickael is the CEO and President of SilverServers. He is often the connecting link between all of the teams that provide SEO services for clients. Read on for his comments about Marigold Service: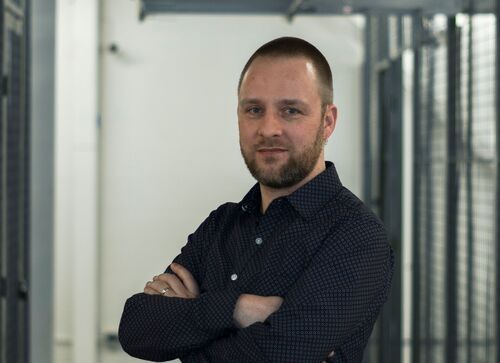 "For my tests I took the top 100 search phrases from Google Analytics and compared the total first page search engine ranking positions for each website. Marigold was the clear winner at 39/100 with the next best site scoring 36/100. The outcome was better than I expected and shows that Google has a pretty good idea what local visitors they should send to Marigold's website.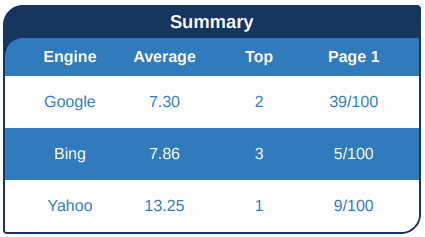 While 39/100 is a pretty good score overall, that means there are still 61 of the top 100 traffic earning search phrases where they do not have page 1 ranking positions. Those 61 search terms are likely ranking for competitors so there may be a lot to gain there!
Looking at the rankings and scores from the rest of the team, it looks like some technical fixes, a refined content strategy that includes regular social media posting could go a long way to increasing their foothold on their local SEO and help solidify them as a local business leader in the automotive repair industry."
Summary: 5 Auto Repair Shop SEO Tips
Click on any of the linked text within these 5 points for more information on that topic:
Take advantage of proper heading hierarchy, especially by using the h1 tag. This tells Google what's important on your site and what your content is all about.
Optimize image sizes for all devices. This applies to any website and typically improves a website's load time.
Give each service its own page, as appropriate, with corresponding content and images. This helps Google see all of the topics you want represented in their search results.
Use social media regularly, and link it back to your website! Search engines like to see links and traffic from social media to websites.
Write introductory text on each page that creatively and precisely tells visitors and search engines the name of your company, your location (as specific as appropriate),what you do in general (ex. "We're an auto repair shop"),and what the specific page is about (ex. "Find Windshield Replacement information below").
Each of the five websites we reviewed had positive qualities, but Victoria's Marigold Service was a clear winner in our reviews. Its blog, potential for growth, technical background, and more helped it rise to the top for us among other top-ranking auto repair sites.
For a free website review for your small business, contact SilverServers today to get the input of these same teams! Our specialty is helping small businesses begin to rank in local SEO.
---
Visit the SEO Showdown area of the site for more!
Find articles and tips about SEO in the General SEO Tips section of our blog!
See how your website stacks up in your industry by chatting with an SEO consultant or getting a Free Website Review.