Responsive Website Design Solutions for Small Businesses
Did you know that you have exactly 3 seconds to catch someone's attention and hold it? Is your website offering something unique to keep your viewers interested?
Whether you're looking for a multi-page custom website design, something simple, or an addition to an existing design, the SilverServers website design team is ready to help. Let your small business stand out from the crowd with a unique, flexible, customizable, scalable, and SEO-friendly website design.
Our custom and responsive website designs are built from the ground up using optimized HTML and CSS. They are simple and easy to use, whether you want to manage your own website or have someone manage it for you.
This page is for full website design services. Click here if you're looking for web graphic and smaller design project services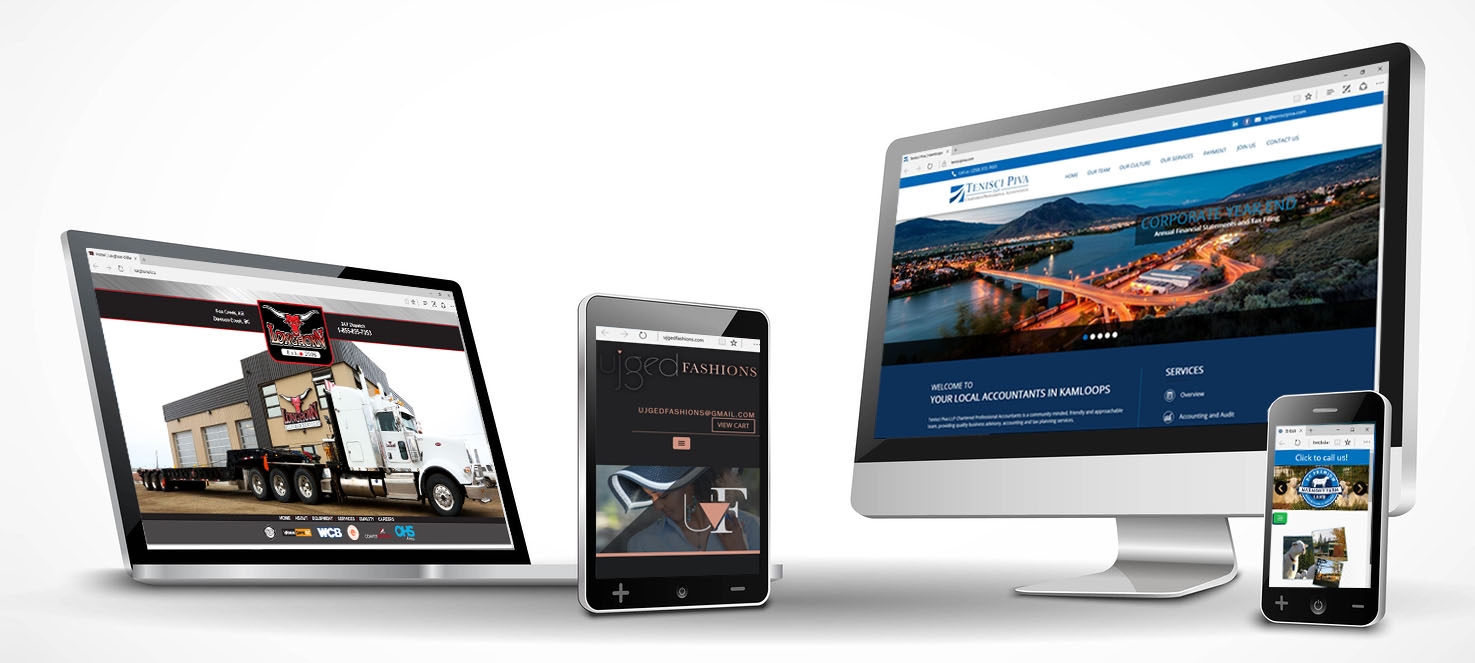 Jump to:
Website Design Process
Tech First Approach
Design Experience
Responsive Design and Benefits
Meeting Your Design Needs
Our Website Design Process
Step 1: We want to meet with you in person, by phone, or through video chat! As we learn about your website goals, we will be enabled to provide the best possible website for your budget and expectations.
Step 2: We create the design! After we finalize a mock-up internally, we'll collaborate with you about changes and adjustments. Your involvement and approval can be as important throughout this process as you would like it to be. Some business owners like to be involved; some like to see only the final product. Either way, we'll make a plan that works.
Step 3: Final approval! Once the design is approved and finished, it's yours! We give you the HTML files of the design, or if you're signed up for one of our Hosting or Grassroots programs, we set up the design in those programs.
Read some success stories with past and present clients.
Tech-First Approach
What makes SilverServers unique to most other website design companies is our tech-first approach. We're a team of tech-minded individuals who operate the data centre from which we host our clients' websites. We have a working knowledge of how the internet works, from data centres, to servers, to search engines, and website load times. We want small business websites to succeed and compete well in their industries. To do that, we keep up-to-date on best practices for healthy website design and don't shy away from collaborating with website owners about healthier alternatives for implementing website features.
Meet the team of tech and marketing specialists behind our unique approach.
Our Past Website Design Experience
SilverServers has been helping small businesses design effective websites for more than two decades. We like modern, timeless websites that are designed to be simple and focused on information. We have the experience and skills to create websites with varying levels of complexity in both design and functionality, depending on your needs.
For examples of our web design work, going back as far as 2017, visit our Website Portfolio page.
Responsive Web Design
When we design a website, we go beyond just a full-size website and a mobile-phone-sized website. For our team, responsive web design is a fundamental part of web design which informs every decision made. We endeavour to make your website look great at every screen size and orientation. Our tech-first approach ensures your site keeps looking great, no matter which oddly-shaped screen you use to view it.
Responsive web design also keeps your costs down. Instead of building different custom designs for desktops, laptops, tablets, and mobile phones, we create one design that scales to every size.
The consistent branding and improved speed of a responsive web design provides the additional effect of a cohesive brand experience for visitors, which may lead to higher engagement and conversion rates.
Check out our Website Design Tips blog category.
Meeting Your Business Needs
For small businesses, the goal of a new website is often to simply be noticed. Arming your business with a tech-friendly website design that implements responsive design principles typically leads to better search engine optimization. This means that your newly designed website may be easier to find in a Google Search. It will load fast, look great, and operate as expected, meaning that you can watch as the quality of your traffic increases on all devices over time.
Learn about our SEO Services to see how we can provide stats and insights into marketing your website on search engines.
SilverServers is known worldwide for our custom built, cost effective website designs. If you're looking for a website that you can manage on your own or that we could manage for you, we're your team!
Get started with SilverServers Website Design today!
Back To Services