Chris Brock
---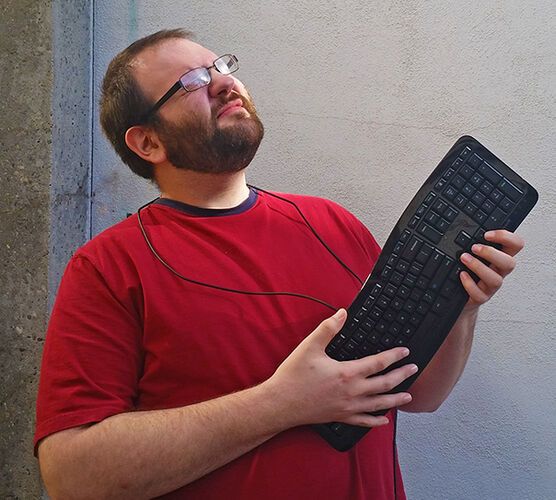 Meet Chris - the head of web development at SilverServers.
When did you start working with SilverServers?
I started working with Mike back in May of 2011. Just before the Vancouver Canucks lost the Stanley Cup. How naive I was!
What's your position, and what do you do?
A tough question! I try to put on a hat, automate or develop a relevant system and then hopefully pass a much improved hat on to someone else. Right now I'm wearing the 'Rover' hat. In all seriousness, I try to contribute some customer service, sales, programming and project management to our team.
What have been a couple of your biggest successes so far?
I'm proud of what our Paradigm CMS system started from, and where it could still go. A little higher up than that is that I get to see a team work hard everyday, wearing lots of the hats I've passed out!
What are you looking forward to accomplishing with the team?
I hope we can continue to help small and medium businesses succeed in their website goals with smart innovation and value. I also think we have a couple of smaller products that have not hit the market yet that could really change things for e-commerce and website security.
Where might a client see the work you've done?
At this point most of my work would be considered 'foundational', in the sense that I was able to build the main initial structure of Paradigm for example. Since then it's been improved and added onto by many.
The initial concept and prototype of our contact form anti-spam system is also one of my long term contributions. Matt especially has taken this system to a much higher level, and it is used everyday!
What do you enjoy about working with SilverServers?
I have enjoyed the winding path our team has taken. We've had freedom to explore and learn in all directions, with the intent always to improve a facet we need to. I'm also really proud of some of the ideals we've adhered to when it comes to collection and use of user information.
What are your interests outside of work?
I am lucky to have a young family, and all the hockey/soccer/softball/dance lessons that come with it, so most of the time my interests involve getting some sleep! We do enjoy running our own Minecraft Realm as well, and spend lots of our outdoor time camping and fishing with family.
---
To chat with Chris about your next web development project, or how SilverServers can add value to your current website, contact us from our Contact page!