Mickael Maddison
---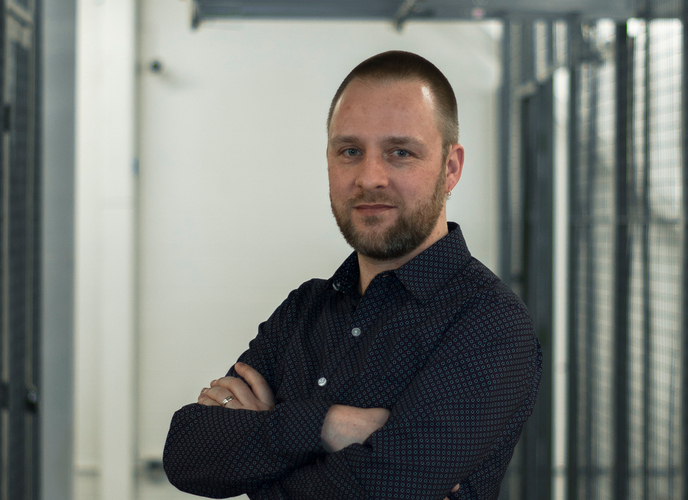 Meet Mickael Maddison, the CEO and President of SilverServers.
When did you start SilverServers?
I started my first website and computer business called MBM Webcraft in 1997. MBM Webcraft became SilverServers in 2003.
What's your position, and what do you do?
I am the CEO of SilverServers and I am involved in almost all aspects of the business in various ways. I think my most important role is working with my team to push new ideas that stretch our abilities, tap into our many strengths, and ultimately add value for the many customers we serve.
What have been a couple of your biggest successes so far?
We have developed a lot of cool software and systems over the years, but I think the biggest success is that SilverServers empowers everyone to develop ideas and grow their roles in ways that best suit their skills and interests.
What are you looking forward to doing with the team?
We build so many cool tools. What I really look forward to is getting these tools out into the open more businesses and individuals can benefit from the things we produce in a more direct way.
Where might a client see the work you've done?
One of the great things about my role is that I touch on a lot of things. One of the worst things about my role is that a lot of my work is behind the scenes ensuring that everyone else can get their work done and provide clients with a good experience.
What do you enjoy about SilverServers?
Working with this team is great. We collaborate, debate, argue and have a lot of fun in the process. Creating all of the software and electronics that we use to keep our clients websites online and monitored 24/7 has been one of the many great experiences of working with the team.

What are your interests outside of work?
Camping, music, gaming and stuff!
I have my music posted for free download on https://www.mickaelmaddison.com/
My favourite tracks are Sweet Misery, Molecules of Oxygen and Red Glaring Eyes.
If you like drones - check out my aerobatic videos such as https://youtu.be/3p6YQ_kVGzg
---
To meet more of the SilverServers team, visit our Staff page!