SEO Showdown: Alberta Lawyers
October 20th 2023
---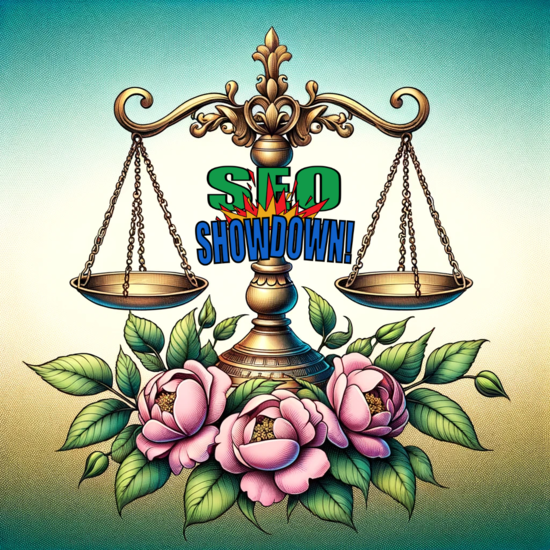 Just as lawyers advocate for their clients, SEO experts advocate for top search rankings. As we analyzed the websites of leading lawyers and law firms in Alberta, many appeared cut from the same legal cloth in terms of design. Yet, beneath the surface, the plot thickened. Dive into our SEO Showdown as we "cross-examine" the top-ranking websites of six of Alberta's lawyers near you.
Case Closed: The SEO Showdown Victor
Lawyers in Alberta have nice-looking websites. As we performed our analyses, we were impressed at what we found. However, visual distractions couldn't hide SEO challenges from our team. Just like in the courtroom, evidence-based SEO strategies are the key to winning our online battle. We're pleased to announce that the Grande Prairie office of KMSC Law was the winner! But all was not as it seemed...
The Top Ranking Alberta Lawyer Websites On Trial
To pick competitors for this showdown, we followed our typical rules to find the #1 ranking law website in a handful of Alberta cities:
Pick a city in Alberta.
Perform a Google search for "lawyers [city]".
If a lawyer or law firm ranks 1st, add them to our list!
Not every city we searched had a law firm that ranked first! The most surprising was Edmonton. No lawyer ranked in the top spot in Alberta's capital. If you're an Edmonton lawyer who wants to improve your search rankings,give us a call or explore SEO strategies for law firms. Below is a list of the Alberta law firms with a first-place ranking in their respective city.
Each website was analyzed by 4 of the experts on our team who specialize in different areas of SEO. After we determined a winner, each of those experts commented on what they liked about KMSC Law and offered some feedback on what they might improve on to solidify and grow their law firm's SEO strategy.
Technical SEO Health and Quality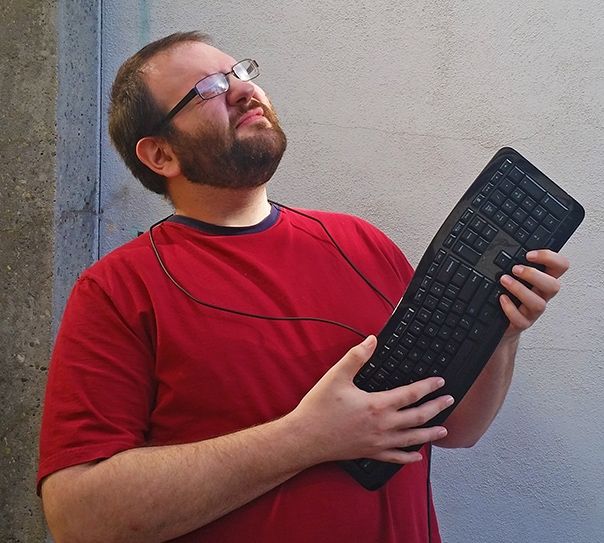 The technical SEO health of a website is the foundation that everything else builds on. Chris, the head of web development at SilverServers, analyzed all of the websites and shared his comments below:
Google is constantly reworking the factors that cause websites to rank higher (or lower!) in their search engine results. Core Web Vitals is one of the more recent changes that Google has brought to the SEO world, and it's focused on a website's technical performance and issues. How long does it take the browser to get the initial first piece of data from your server? Are there pieces of code blocking the browser from displaying the website quickly? How many third-party, offsite resources are required for the page to load?
These and other questions are asked every time Google's robots visit your website. When they visit KMSC Law's domain, they'd find a pretty healthy meta setup, some good keyword-focused and referential headers, and even some basic Schema support. KMSC has one of the better setups for their meta across the domain in this Showdown and it seems to be supporting their content well, but they're at the lower end of the domain authority score.
KMSC has a few small issues with their Core Web Vitals that could really use some attention, and have a big footprint on their website's indexability. Images, while not being a big issue, could benefit from better optimization and size. Of the 0.65s load time, more than 0.5s of it is due to off-site code being included. Not only is KMSC's domain tied to the load time of someone else's server, but this code is also blocking the browser from rendering the page faster. On a smaller note, Google likes to see pages that don't carry extra, unused code around. KMSC's site authority would likely improve if they could reduce the amount of unused Javascript code around their site. I'd expect Google would raise KMSC Law's rankings if these vital issues could be fixed.
Design and Social Media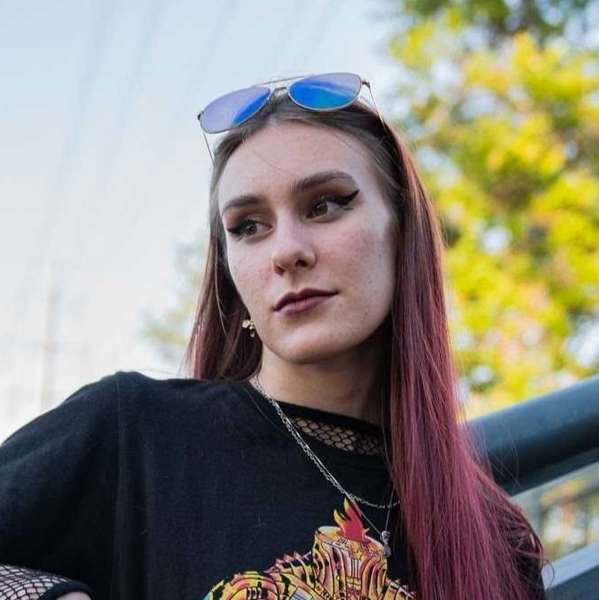 A great social media strategy can open up your website to additional sources of high-quality traffic. Once visitors reach your website, its design may encourage them to interact more, increasing the chances of conversion. Emma is the social media manager at SilverServers who leads the design process for all of our client websites. Read her comments about KMSC Law below:
KMSC Law's website scored fairly well in terms of design, functionality, and social media presence. The website is easy to navigate, and visually has very few issues. It's great to see a website that has lots of information easily available about the business' services! If I were to offer any suggestions for improvements to their website, I would recommend increasing the visibility of the Calls To Action (CTAs). There are CTAs in lots of key areas, but they don't stand out and draw the eye.
I was excited to find that 2 of the lawyers/firms in this SEO Showdown had active and current social media, and KMSC was one of them!
Content Health and Quality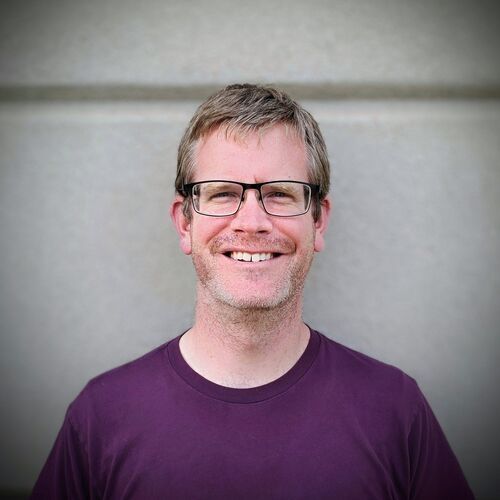 Content is king for SEO. Google will likely judge the quality of your website based on how well its content demonstrates your company's expertise, authority, and trustworthiness. Andrew leads the SEO and Content Writing efforts at SilverServers. Consider his insights and advice below:
This SEO Showdown for Alberta lawyers contained great websites! I had a few favourites, and two which had the same scores for my analysis: KMSC Law and Stringam Law in Lethbridge. I eagerly awaited the rest of the team's analyses to see who would win. KMSC Law's Grand Prairie location was a website I was rooting for this time around.
Although my comments are directed to KMSC Law, most of the law websites I reviewed had similar types of strengths and weaknesses, so these comments apply to all.
From an on-page content perspective, KMSC Law's greatest strength is its active blog. It contains regular updates and the articles are filled with valuable content. I only skimmed a handful of the articles, but they seemed well-written, informative, and tailored to a fairly well-defined audience (we'll come back to that later though). In SEO terms, we call this type of content "evergreen", meaning that it's designed to maintain its relevance no matter the circumstances.
Another positive for KMSC Law's SEO in Grande Prairie was its Services pages. Although the content on those pages was a bit light for my liking, each service had its own page with concise, keyword-friendly content. By making the content a little more robust on the services pages, KMSC Law might be able to compete for more specific keywords like "real estate lawyer grande prairie" or "family law grande prairie" - rather than only "lawyers grande prairie".
Building on existing content on Services pages is my first suggestion for KMSC Law to improve their Grande Prairie SEO. My second suggestion is to help them rank more broadly for their other locations. The website needs location-specific content. I was glad to see it rank first in Grande Prairie, but that ranking was not due to content that demonstrated intent to rank in Grande Prairie. With content that targets locations and the services offered to those locations, KMSC Law may be able to increase and solidify rankings for all locations, including Edmonton, Fort McMurray, and Fairview.
Keywords and Search Engine Presence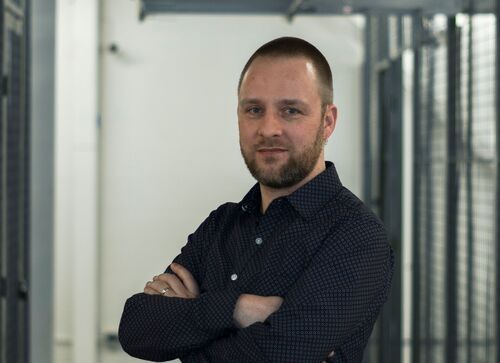 Rather than focusing on the strategies that lead to SEO results for lawyer websites, Mickael focused on the results: which keywords each site should rank for and how highly they ranked for them. Discover his insights below:
The KMSC Law website has some decent search engine ranking positions (SERPs) as it was able to rank on page 1 for 42 of the 201 search terms I used for testing. While the Warren Sinclair website did have a higher volume of page 1 results on Google, KMSC Law showed up a bit stronger on Bing and Yahoo and the potential for rankings seemed a bit stronger based on the rest of the team's assessments. In contrast, one of the sites we tested had a paltry 6 page-one search results.
One thing I noticed when reviewing the site is that there are some coding issues that prevented much of the content from displaying when using Firefox with AdBlocker Ultimate enabled. Once I disabled the ad blocker for the KMSC Law domain the content did show up. Once the content showed up, some of the reviews were "twitching" due to issues with the size of content and the scroll bars in the review boxes.
From a performance perspective Lighthouse scored the site quite poorly giving it a 32/100. Accessibility was a touch on the low side at 83 but the other scores were acceptable. Since most designers don't seem to pay much attention to the performance metrics this is not unusual but a bit of work in this area could increase the scores which may help gain some additional credibility with Google when combined with stronger optimized content etc.
Overall, all of the sites we looked at could use some attention to their performance, content, and overall SEO to help broaden their search engine rankings and drive more organic visitor traffic to their websites.
Summary: SEO Tips for Alberta Lawyer Websites
Let Core Web Vitals be your technical SEO guide. Test your website's Core Web Vitals score on a free SEO tool like Lighthouse, then make adjustments based on the tool's recommendations.
Optimize Website Images. Great-looking websites need to keep this in mind. Consider various ways to optimize images so that they load faster.
Decrease External Resources. When your website gets pieced together by resources from various servers around the internet, that has the potential to increase load time significantly. Find ways to put resources on your own server so that you always have all the pieces of your website accessible.
Target Specific Locations in your Content Strategy. It's valuable to demonstrate general knowledge when your law firm serves multiple locations. However, in order to intentionally build rankings for a specific location, a piece of your content plan needs to target specific locations or regions.
Create Robust Services Pages. If you want a page to rank, make it the most valuable and informative piece of content available in your services area.
Ensure Your Website Works For Visitors Using an Adblocker. Adblockers are common. If your site doesn't work for visitors who use them, then you'll likely lose those potential clients.
Increase Visibility of Calls To Action. Design CTAs that draw the viewer's attention easily. If a CTA blends in, viewers aren't as likely to see it.
As we adjourn this digital courtroom session, it's clear that the web is a vast legal landscape where every detail counts. Just as a lawyer meticulously prepares for a case, so too must a website be optimized for the ever-evolving world of SEO. The evidence is clear: KMSC Law has made a compelling case for SEO supremacy in Alberta. But remember, the world of digital law is always in session, and there's always room for appeal. So, to all the legal eagles out there, keep your digital strategies sharp, your content compelling, and always be ready to defend your spot at the top. Until our next SEO Showdown, may your websites always pass the bar of online excellence!
Ask us to review your website today!
---
For more SEO analysis, check out the SEO Showdown section of our blog.
Read "Mastering Law Firm SEO: Strategies for Success" for a deeper dive into this topic.