Mastering Law Firm SEO: Strategies for Success
November 7th 2023
---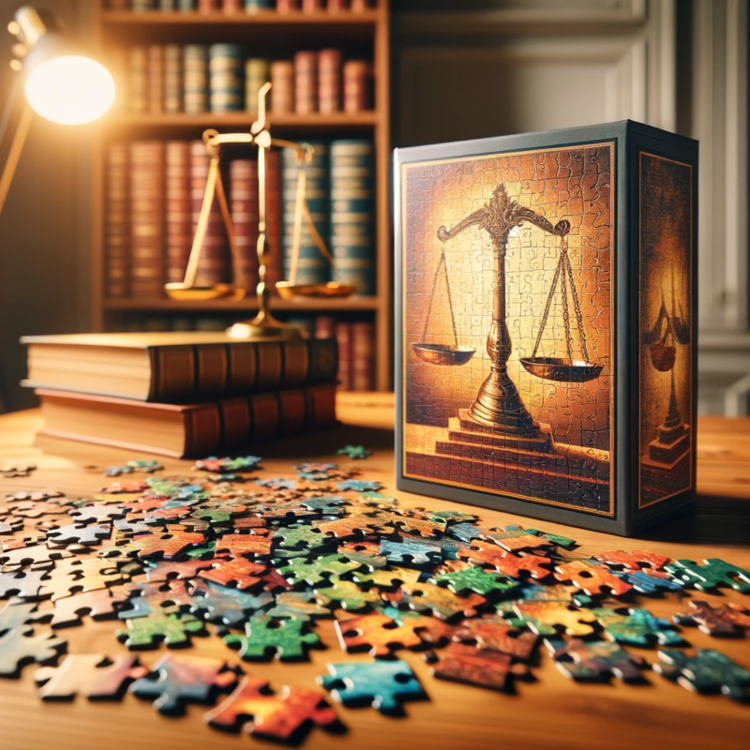 At SilverServers, our years of experience with law firm SEO put us in a great position to help enhance the online presence of legal professionals. Our dedicated team of SEO experts is committed to delivering tips and strategies that increase the value of business websites like your law firm's. We want to ensure that you stand out in the competitive legal market so that search engines can see your value and rank you higher over time. With that in mind, we present these general strategies for law firm SEO.
Introduction to Law Firm SEO
SEO, or Search Engine Optimization, is a digital marketing strategy that aims to improve a website's visibility in search engine results. It involves a combination of various techniques and best practices that help a website become easier to read and navigate for both people and search engines. In turn, this helps the website rank higher in search results and become more accessible to users actively searching for relevant services and information.
SEO doesn't only get you rankings for "law firm kamloops" or "lawyers near me", but also for the many related questions that people ask Google.
For law firms, SEO is instrumental in connecting a firm with potential clients, establishing authority in the legal field, and enhancing online visibility. By optimizing website content, creating a regular content addition plan, and improving technical aspects of the site, SEO helps law firms attract quality traffic, engage visitors, and convert them into clients.
To see what SEO standards our team at SilverServers looks for and the types of suggestions we provide to real law firms, check out the SEO Showdown our team did for law firms in Alberta. Or, keep on reading below!
There are three primary pieces of an SEO strategy: Technical SEO, On-page SEO, and Off-page SEO. Here you will find techniques for all three.
Technical SEO Review and Updates
Technical SEO refers to the optimization of technical aspects of a website. It ensures that your website can be effectively crawled, indexed, and interpreted by search engines. Unlike other aspects of SEO that focus on content optimization and backlinks, technical SEO concentrates on decreasing a site's load time, improving a site's infrastructure, enhancing user experience, and ensuring the site adheres to search engine guidelines. Key components a law firm should focus on include:
Increasing performance metrics like load time
Ensuring mobile optimization and a responsive design on all devices.
Using a proper XML sitemap
Managing the robots.txt file to guide search engine crawlers
Structuring URLs
Website security through SSL Certificates or HTTPS
Implementing structured data like schema and meta tag optimization
Server optimization, where possible
And more.
As an SEO provider that works out of a data centre, we have a unique level of experience with technical SEO, all the way down to the server level. Host your website with SilverServers for an optimal server setup.
Once the technical aspects of a website are optimized as much as possible, an on-page SEO strategy begins.
Keyword Research and Strategy
The next steps of any SEO strategy begin with comprehensive keyword research. You or your SEO team will research and identify important keywords for law firms that potential clients are likely to use when seeking legal services online, such as
'lawyer near me'
'I've been fired now what'
'power of attorney'
'why should you get a personal injury lawyer?'
'is it wise to accept guilt at the accident spot?'
'how does indigenous law work?'
People don't always know the correct names for your law services, so they typically ask questions to search engines using their own terminology. Keyword research identifies these long-tail keywords, like "I've been injured in a car accident and my insurance company won't pay what now", as well as the main keywords for your services, like "personal injury lawyer near me". A law firm's website should be there when potential clients need it, Thorough research to discover and answer these vague or uncertain questions helps search engines bring them to you no matter what their level of understanding is at the time of their search.
Use these keywords and the data found about them to inform what steps to take in designing on-page and off-page SEO plans. Always keep in mind that the goal is to increase search engine visibility and website traffic for a law firm's desired keywords and topics. This means that you will need to rely on this data as you move forward, rather than the terms you hope people search.
On-Page SEO for Law Firms
On-page SEO refers to optimization efforts on the website. It includes strategies designed to ensure that content is easily accessible and understandable to users and search engines, increase the trove of relevant and valuable information, and clarify to search engines what keywords each page aims to gain visibility for.
With strategies built from researched keywords and topics, a law firm can create a plan that includes these basic optimization steps:
Optimize existing page urls
Optimize meta tags and other structured data.
Optimize internal link text
Create and execute content plans. This may likely include:

Creating additional Services pages
Combining pages that compete for the same keyword (aka removing duplicate content)
Editing existing pages to integrate target keywords and phrases.
Writing blog posts (also called "content marketing") that support Service pages, increase a firm's presence for long-tail keywords, and demonstrate EAT principles. We specialize in creating informative and engaging content about topics you want your website to rank for.

Fine-tune page content as we see data change over time.
All of these efforts highlight a firm's expertness, authority, and trustworthiness for search engines.
Local SEO for Lawyers
Local SEO is a specialized form of on-page SEO focused on enhancing a business's visibility in local search results. While general SEO aims to improve a website's overall visibility and ranking in search engines on the largest scale that's relevant (ie regionally, nationally, globally, etc),local SEO targets users searching for services and products in a specific geographical location. For law firms, especially local firms that primarily serve a specific location, local SEO is crucial in connecting with potential clients within their community or region.
It involves optimizing various elements such as Google My Business listings, local keywords, and location-based content to ensure that the law firm appears prominently in local search results. By doing so, local SEO helps law firms become more accessible to individuals who seek legal services in specific areas, fostering stronger community connections and local clientele. Strategies are similar to those listed earlier for keyword research and on-page SEO, but a local focus is considered.
Off-Page SEO for Law Firms
Off-page SEO refers to the activities and strategies implemented outside of your own website to improve its visibility, credibility, and authority in search engine results. It encompasses various tactics that aim to enhance the perception of your website in the eyes of search engines and users, primarily through the acquisition of backlinks, social signals, and online reputation management. Strategies might include:
Backlink Building: Strategies to earn links from reputable and relevant websites. These tell search engines that other companies consider you an authority on a given topic.
Social Media Marketing: Promote your on-page content on social media platforms, then engage with users to increase visibility and traffic. Social media links to your website provide valuable data to search engines about the popularity and expertise of your law firm. Your social media team may also be eager to point out that these links also improve the chance that a visitor to your website will contact you for services. More points of interaction with your business equals stronger likelihood of a sale each time.
Collaboration: Partner with another expert or influencer on a project or topic to reach a broader audience and gain credibility. Perhaps build a relationship with a law professor at a local university or present a business law seminar at a local chamber of commerce. A bigger audience leads to more recognition and traffic. Backlinks are often a natural result.
Guest Blogging: Contribute content to other law-related websites to help earn backlinks with a wider audience. This not only puts your voice, branding, and more in front of a new audience, but it also expands your audience and may result in backlinks, which in turn may improve SEO.
Local Citations: Ensure your law firm's information is consistent across various online directories and platforms (ex. listings on Yellow Pages, Yelp, etc).
Online Reviews: Encourage satisfied clients to leave positive reviews on platforms like Google My Business.
And more: online community participation, podcasts and videos, press releases, etc.
Off-page SEO strategies like these aim to increase a law firm's reputation and authority off of the website, increasing reputation and links to the website, which contributes to increasing its position in search results.
SEO Analytics and Reporting
Law firm SEO is only possible as you track the performance of your SEO strategies, or at least keep a general eye on how your strategies are doing for specific keywords. As you understand your audience better, you can make more informed decisions to improve the SEO for your law firm.
These general tips and strategies will help improve SEO for lawyers and law firms. If you need some help executing your plan, need some advice, or want an experienced team at your side, consider reaching out to us about our SEO Services.
---
For related content and expert tips, check out the General SEO Tips section of our blog.
You may also be interested in our Alberta Lawyers SEO Showdown, where we analyzed and provided feedback and tips for 5 of the top-ranking law firm websites across a handful of cities in Alberta, Canada.