5 Effective Regional SEO Tips for BC Small Business Websites
August 26th 2022
---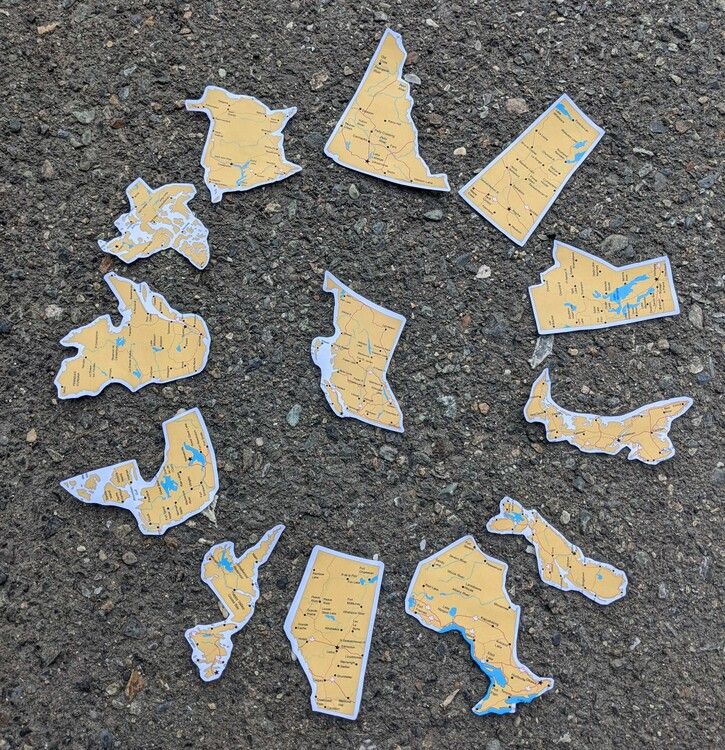 If you run a BC small business that serves a large region, you know how important it is to rank highly in each city within your service area. It can be frustrating to work so hard promoting your company in Prince George, Kamloops, or Cranbrook, only to find that a few big companies from Vancouver are pushing you and your local competition onto page 2 of search engine results page (SERP).
In this article we'll look at a few regional SEO tips for getting a solid base in growing your rankings in local and regional rankings.
We've written about local and regional SEO before. If you're new to the concept and want to know why these topics are so important, you might want to check out these articles first:
SEO Tips to Build Local Authority for a Website With Broad Geographic Focus
How to Boost Regional Search Engine Rankings
Here are our 5 tips for improving the on-page Regional SEO of your website:
1. Set up your Google My Business Profile and keep it up to date.
2. Research your service keywords and highlight them on-page, in the url, and in meta
3. Create unique content for each location you service.
4. Add supporting, local content to your website regularly.
5. Keep your Name, Address, and Phone Number up-to-date.
Let's dive into each tip:
1. Set Up and Maintain Your Google My Business Profile
In the past year, this is one of the tips we share with our BC small business clients most often. A Google My Business (GMB) Profile gives Google official information about your company that they can use to gauge other information against. It also literally puts your company on the map - Google Maps. Here are some items to do in your account:
-Visit https://www.google.com/intl/en_ca/business/
-Sign up and verify your account, or sign in if you have a verified account.
-Set your location or your service area.
-Keep this data up to date - especially if you move locations or change service areas
-Encourage clients to leave Google Reviews
-Respond to Google Reviews
If you need some help managing or setting up your GMB account, reach out to our tech support team for help! If you're already one of our clients, give us a call!
2. Research Service Keywords and Highlight Them On-Page, in Meta, and in the URL
Knowing the regional keywords that your target audience uses to find your services is valuable. It will give you insight into your customers, help you target the right audience, and help you optimize your search engine listings. Finding those keywords can take some work, so we wrote an article about all of the free tools you can use in that process.
Read "How to Find Keywords for SEO".
Once you have a good list of keywords to focus on, highlight them on the appropriate pages of your site, update your meta titles and descriptions with them, and (if possible) update any URLs.
When you update URLs, make sure to add a 301 redirect so that anyone who finds the old URL or has it bookmarked will be sent, automatically, to the new URL.
Don't forget to highlight keywords and your location in the main titles of your content - especially on your Home page!
Your website's content or SEO team will be able to help you with this! Don't have one? Reach out to us for a chat about your website!
3. Create Unique, Local Content For Each Location Your Serve
As mentioned in the "Boosting Regional Rankings" article, linked at the start of this post, to rank for a region, it's important to rank for each individual location within that region. One great way to do this is to create unique and useful pages for each location.
What might these pages look like?
If you have offices in multiple locations, create individual About pages for each, instead of adding all the office information to one About page. . This, alone, has worked wonders for many of our clients.
If you don't have offices, then you can still use the same method suggested above. The key is to not copy and paste content. You might start each page with a local-focused paragraph, talk about your company history and the history in the location, describe a couple of projects you have completed, and invite viewers to reach out to you for your services.
An experienced content writing team will be able to write these pages or give you helpful feedback. Contact us if you need the help of a professional content writing team!
4. Create and Add Supporting, Local Content Regularly
The pages we mentioned in point #3 will only help with regional SEO to a point. If they're supported by regular additional content, then their value may increase. It's invaluable to have an area on your site where you can add supportive content.
A Blog is the most generic option for this - providing a blank canvas for creating SEO-friendly content.
A Projects or News area is another incredibly valuable option. Whenever you complete a project for a client, write about it. Then, from your location page we made in point #3, add a Completed Projects section with a link to the project.
A Testimonials page can be organized to work similarly to a Projects page, and with help, they can provide just as much SEO value.
5. Keep Your Name, Address, and Phone (NAP) Number Up To Date
More than once, we've seen rankings bump up significantly after a client updates their address on their website. It's such a simple change that it's sometimes forgettable. However, if you've moved your company to Kelowna and your website's address still says your office is in Dawson Creek, then the incorrect address will likely hold your website back from properly ranking.
Search Engines recognize the NAP information on a website and use it. If those are inconsistent with your Google profile or inconsistent across your website, it may cause confusion that hampers your rankings.
Check that your NAP information is correct across your website, Google My Business account, and social media pages today - then update as needed!
Contact SilverServers in Kamloops today for help with any of these regional SEO tips. We offer services for SEO, content writing, technical support, and more!
Check out the SEO Tips section of our blog for more!