How to Boost Regional Search Engine Rankings
August 2nd 2019
---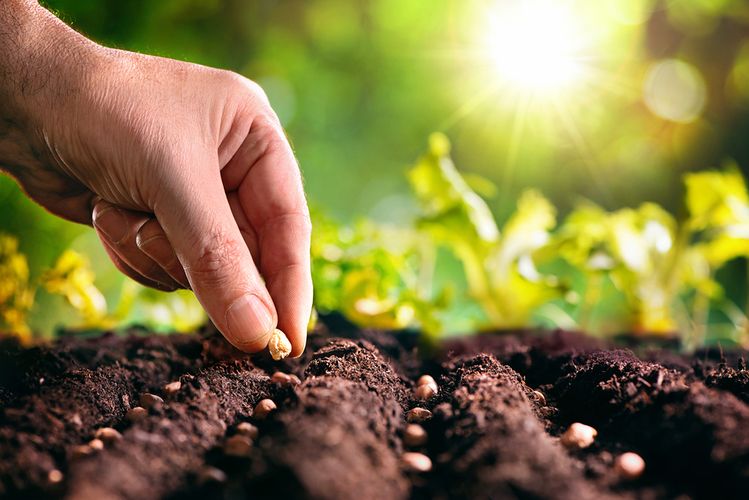 At SilverServers, we approach search engine optimization (SEO) and web design from a tech-first perspective. Working out of Kamloops, BC, we help clients in Canada, the USA and beyond by adding healthy content to their websites. We add the right SEO-friendly content, which provides a better chance of ranking higher in Google searches for the topics and locations which represent your business.
In the past, we have shared tips on how to build your location authority when your company serves more than one specific location. We want to expand on this by discussing how you can improve SEO for your website and help rank for a larger region – such as a province, state, or country.
As our Grassroots SEO program continues to grow, we are increasingly working with small- and medium-sized businesses servicing entire regions instead of individual locations. Logging, delivery or transportation companies, for example, fall into this category. Website developers also fall into this category!
Now, many client questions and discussions revolve around geographical SEO; how it works and how to take advantage of it properly for larger areas. The big question is, should you update your locally-focused SEO plan so your website and blog posts rank for your region rather than individual cities? The short answer is no.
Local Vs. Regional SEO Planning
As a business you do want to be represented in search results for all regions you serve – whether that's a few cities, a province/state or an entire country. The natural inclination is to stop referencing individual locations and start mentioning regions. As an example, a Prince George, BC-based company serving the entire province of BC may replace references to Prince George with a generic reference to BC on their website and blogs. While that seems to make sense, it is not how Google interprets search results. This action may in fact leave your business ranking lower, or not ranking at all, for important keywords.
How Does Google Evaluate Locations in Search Results?
Google's search engine values local authority first and foremost. In other words, Google reviews your page and blogs using the keywords and phrases on the page, it then places you in competition against other companies vying for the same keyword rankings. For example, if your Toronto, ON-based company is using the keyword 'Toronto' in your web content, Google would typically rank you against other companies representing Toronto. However, if your Toronto-based company is using keywords focusing on the province of Ontario, Google would likely rank you against other companies targeting Ontario. Your business will likely not be ranked alongside Toronto-based companies.
The Key
If someone searches the Internet for the same services you provide but only in the Toronto area, Google will display local results first. In other words, your business either won't show up or you will be very low in the search results thus appearing to be less authoritative in the industry. Google will only display companies that rank regionally if there aren't any high-quality local results or perhaps not enough local companies.
Regionally ranking companies are second priority in a locally focused search engine like Google Search. So, if your SEO plan revolves around regional keywords to build regional ranking, you run the risk of high-quality, local companies outranking you no matter how hard you have worked. Under this SEO plan, the only way you may rank locally is if there are no comparable local services on the web. If there are many similar local services, your regional authority would have to be incredibly high in order to attain decent results.
The amount of work required to rank locally through a regional SEO plan may not be worth the effort for two reasons:
1. There's a more efficient approach.
2. In order to gain more effective local authority under a regional SEO plan, you end up doing the work of the more efficient local SEO plan anyway. So, save yourself the work and time by focusing on a local authority SEO plan despite your regional representation.
How Can I Rank for My Region?
The best approach for gaining regional ranking is to create an SEO plan that covers a number of individual locations within a specific region. For example, if you want to rank for the state of Washington, you would NOT only write articles and update meta representing Washington. You would write a number of individual articles about Seattle, Tacoma, Spokane, Richland, Redmond and so on. You would have an SEO plan for each location. Consider regions that are not as clearly defined such as 'Parts of Western Canada.' An effective SEO plan would create multiple unique pages and articles focusing on Vancouver, Calgary, Edmonton, Saskatoon, Winnipeg, etc.
As you build authority in individual locations, you may raise in rankings for those individual locations. If you become dominant in some or most of those locations, Google may recognize that you are an authority for a region. If this happens, Google may begin to define your business as an authority for the region and increase your regional ranking, even though you may not have deliberately created any regional SEO focused content. This is the ideal way to build regional authority.
Is Local Authority of Higher Quality?
Typically, it is difficult to push a website with strong local authority out of a strong Google ranking. Therefore, attaining strong local authority in multiple locations is of much greater benefit with a longer shelf life than SEO efforts aimed directly at regional ranking. As a regional only authority, your business would always be a 2nd priority search result in the eyes of Google. As a local authority, your business would always be a 1st priority search result – even if you're not 1st place.
How Do I Find Out What Cities Visitors Are Coming From?
Keep in mind that many Google searchers do not contain specific regional queries but do often define a specific location. They will often type a city name or something such as 'plumbers near me,' leaving Google to determine how to search. So, even if your direct regional authority plan gets you a 1st place ranking for regional searches, chances are, most people aren't using regional keyword searches.
Keeping an eye on your Google Analytics and Google Search Console data can help you to determine what kinds of queries people are using on Google. This provides a great starting point to determine what topics and locations your website should focus on. Our team at SilverServers can help you with this. We can find out not only which cities are representing the most visits to your website, but also which countries and regions are populating your search results.
If you're receiving a lot of visitor spam (this is really just harmless online bots checking out your site) we can clear things out so your Google Analytics represents true potential leads for customer conversions.
If you would like to learn more about what SEO services SilverSivers offers, check out our Blog or take a look at some of our client websites! Get a free website review while you're here! And if you would like to get in touch and ask a few questions, we would be happy to hear from you!
For more related articles, check out the SEO Tips section of the blog!
Boost Your Regional Search Rankings Today!