SEO Basics: Local Organic Rankings
January 4th 2018
---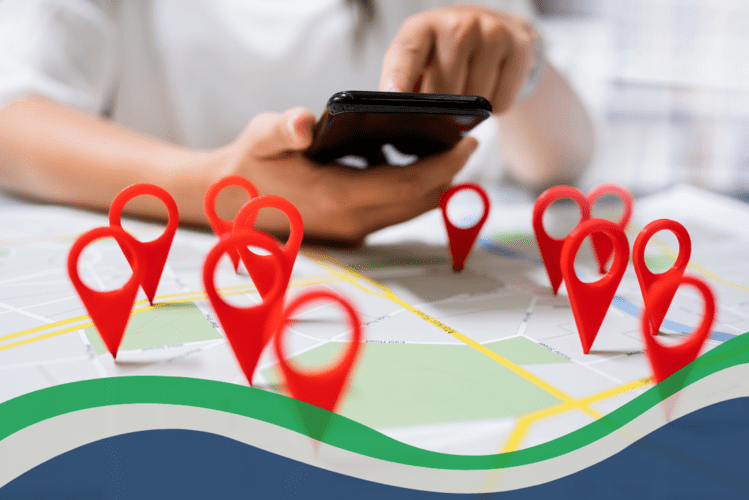 The many possible levels of search engine optimization success never fails to amaze the staff here at SilverServers Inc. The more that we help our clients in Kamloops and around the world with their organic rankings, the more evidence we see of how subjective and personalized SEO can be. Our GrassRoots SEO Program and Paradigm CMS Software are designed specifically to give small and medium businesses a leg up on their local, organic SEO efforts. Depending on the state of your business and online competition, not all SEO techniques are required to raise your landing pages higher in search results.
Every business' online SEO environment is different in many, many ways. When judging your site versus your competition, how can you tell why they are (or are not!) ranking higher than you? The reasons are many and interconnected, but how many things do you actually have to address to see your rankings rise? Not as many as the giant, all-encompassing packages that are being offered from most SEO suppliers would have you think.
In many, many cases the lack of your webpage in search results is due to Google's lack of understanding of your services and location. If your website has confusing content, miscoded important tags/headers or missing meta information, Google is likely to send visitors to your competitors instead of you. In many cases, making sure that your meta information alone has a congruent message across your website can bump your local rankings. If your competitors also have issues present on their website, you're more likely to jump ahead of them when you take care of your content.
You Only Need To Outrun Your Local Competition
When it comes to local SEO, often the market is full of websites that are not doing SEO properly. Perhaps their blog is on a separate domain. Maybe their pages are still stuffed with keywords in every place imaginable. Akin to the old joke about how to escape a bear, all your website has to do is outrun its local competition.
In our experience, what's the best way to catch up your domain to most of your local competitors? Well written, powerful content and a technically correct website platform to put it on. This combination has a very powerful effect for websites that are lacking SEO. By providing excellent content for your local users on a website that makes Google happy to send you visitors, you're likely to see your local rankings rise.
What About Backlink Strategies?
But what about backlinks? Expensive campaigns and AdWord-driven landing pages? Don't you need extensive and expensive A/B testing and a bunch of time spent reviewing your design? While all of those are SEO techniques and tools to help bring your site into success, they often are not needed for smaller, local businesses. If your business isn't competing with the big box stores online presence, more often than not your biggest competition are YellowPages/CraigsList/Kijiji/Facebook pages covering the services that you offer as well.
The biggest piece of this puzzle is the idea that small, local businesses are the ones that need to have their SEO work for them the most! One of the most cost effective ways to market your business is online already, and with SilverServers we take that to the extreme. Our SEO plan focuses on content creation, technical website support and ongoing reviews and reactions to what your customers and Google tell us about your site. Even if you don't know a thing about SEO, our Paradigm CMS Software makes sure that all your content is presented in the most up to date, SEO friendly way possible.
If your business sells or provides services to your local area, SilverServers GrassRoots SEO Program provides you a professional, quality website and SEO plan focused on your local organic ranking growth. Our plans start at $199/mth* and include content writing services so you don't even have to write! Contact us today to get your site switched over and watch your local search engine rankings rise!
*Update: Our packages have changed since 2018. Ask us about our custom SEO packages today!
This is the last of a three-part series on SEO Basics. Head back to part 2 about visitor quality and quantity if you missed it!
For more articles, check out the SEO Tips section of our blog!
Improve My Local SEO Rankings Please!