SEO Showdown: Ski Hills in BC
March 17th 2023
---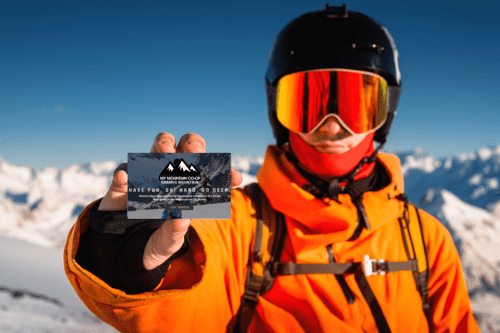 Kamloops is fairly unique in that we have two great ski hills less than an hour's drive away: the world-renowned Sun Peaks Resort and the smaller Harper Mountain. The differences in size, popularity, and online advertising between those two ski hills was enough to catch our attention and consider how we might compare the quality of ski hill websites.
When it comes to advertising, ski areas like Harper Mountain and Sun Peaks Resort are in different leagues. We found ourselves more interested in analyzing the SEO dynamics and quality of the small ski hills in BC that are in the same league as our local Harper Mountain. That led to this SEO Showdown. We've been looking forward to sharing what we learned about small ski hill SEO!
Through our analysis, we learned a few unique aspects about small ski hill SEO and ultimately found a winning website to highlight! The winner was My Mountain Co-op: Shames Mountain. Let's take a look at the competition and insight into the winning website.
BC Ski Hills We Analyzed
Selecting which ski hills to use for this SEO Showdown was a different process than usual. In typical showdowns, we simply choose an industry, pick a handful of cities, enter the industry+location keyword combo into Google Search, and select the top ranking website for each city on the list. For small ski hills, it's not that simple. Unlike the unique situation of Kamloops, not every small ski hill is near a city. And many of the cities and towns near ski hills are named after the ski hill that existed first — including locations like Fernie and Whistler.
Because of the geographically unique situation of searching for small ski hills, this time we did a Google Maps search. We entered "ski hills bc" into a search, then picked a handful of hills from across the various regions of BC. Here are the contestants:

As usual, we did a ski hill SEO analysis for each website from the perspectives of Technical Health, Design & Social Media, Content, and Keywords & Search Result Presence. None of these websites did very well in all categories, but each website shined in at least 1 or 2 categories. Ultimately, My Mountain Co-op: Shames Mountain rose to the top, doing very well in 2 of those 4 categories.
Read on to see where they did well and what suggestions our team has for the My Mountain Co-op website!
Content Health and Quality
This aspect of the site was reviewed by Andrew, the team lead for the SilverServers content and SEO team. He manages the writing services we offer and provides tips and suggestions to clients to increase the value of content. Here are his comments: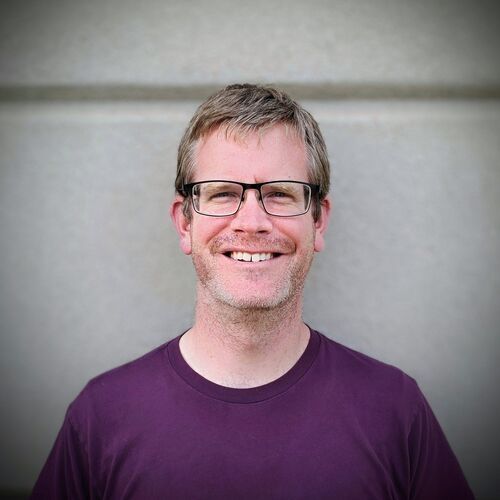 Scoring the content quality of small ski hill websites was an interesting experience. When I review a website, I'm primarily looking for the quality of the services pages and the existence (and quality) of some sort of blog, news, or FAQ page. But, what is a "Services" page on a small ski hill website?
Most of the websites on our list seemed to think that the activities available for enjoyment at their mountain were the "Services" — including skiing, snowboarding, x-country, snowshoeing, and more. I understand where that approach comes from, but I couldn't quite put my finger on why that didn't seem to be the best way to do things. Then I reviewed Shames Mountain's website.
The team that created the My Mountain Co-op (Shames Mountain) website understood what Services they offer, and they crafted content that skillfully reflected that understanding. Unlike the other ski hill websites on our list, which had keyword-rich and easy-to-find "Activities" pages that interlinked to keyword-less "Prices" pages, the Shames Mountain website balanced activities and prices in a way that highlighted their services to skiers: Season Passes, Lift Tickets, Rentals, Ski School, and more.
The content on those pages was great too. It could use a bit more polishing on the keyword focus, but it was clear what each Service page was about - which helps with SEO.
Additionally, the Shames Mountain website had an relatively active News page! A few sites on our list had News or blog pages of some sort, but Shames was one of the only ski hill websites with an active, up-to-date page.
One significant suggestion I would give to Shames Mountain is to add a Knowledge Article area to the website — or categorize the News page to include News and Knowledge sections. Write articles in it about popular runs, great learner areas, common tips for first timers, what routes experienced riders would suggest trying if you're only coming once, what the snow is like compared to any particular big, BC ski resorts, common tips for stepping up your skiing or snowboarding game, and so on. Regular and useful articles like that draw in readers and attract Google's attention.
Great work Shames Mountain!
Website Design and Social Media
This area of our ski hill websites was reviewed by Emma, the social media manager at SilverServers. She provides social media and design services and consultation. Here are her comments about Shames Mountain's website: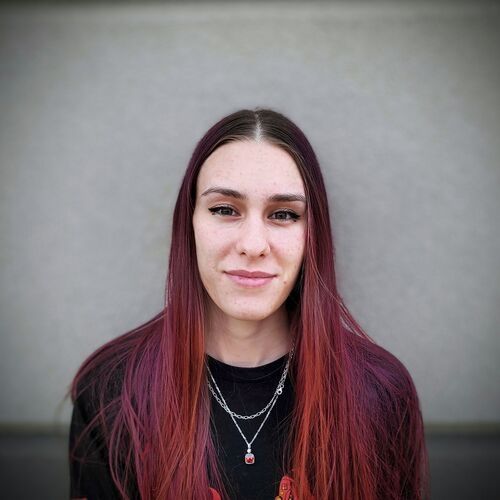 MMC-Shames Mountain was the second highest scorer for design, social media, and overall flow in this SEO Showdown.
One thing about MMC-Shames Mountain & the other high scorer really stood out: They both had easily located pages for their products & services.
Many of the other ski hill websites had poorly structured menus, or were missing services pages. Services pages are key, both for SEO and the useability of a site — if you can't find information about lift passes, you're probably less likely to visit the ski hill. Good job to the top 2!
MMC-Shames Mountain can make some improvements to their online presence as well, with more regular posting on social media, and clearer CTAs on their website.
Technical Health and Quality
Chris is the head of web development at SilverServers. He specializes in the technical aspects of a website that give it the right foundation for growth. Read his comments below: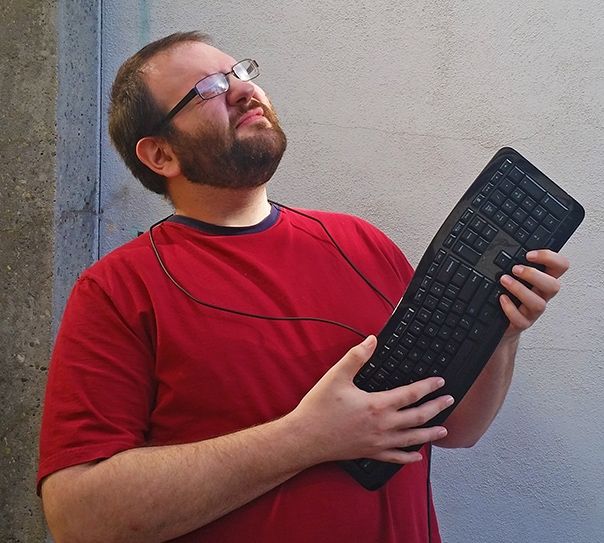 This SEO Showdown was pretty hard on all the websites I tested. Many contenders shared comparable pressing technical issues that have notable impacts on Google's understanding and ranking of on-page topics. MMC-Shames Mountain has done such a great job in many other areas, but I think they are a ranking bomb waiting to go off.
Great content, imagery and social media can go a long way to building your brand up. For organic search engine rankings to improve however, that content and imagery needs to be accessible and organized. The use of header tags and meta to focus on important topics would help get the value of MMC-Shames Mountain's content across better to search engines.
File size and load times could still improve from where they are currently on Shames Mountain's mobile performance as well. With high domain authority already, and great content work being done regularly, MMC-Shames Mountain's website is a diamond in the rough. Some cleaning and polishing would take this website much farther than their competitors in this showdown could hope to reach.
Keywords and Search Engine Presence
This final aspect of the website was analyzed by Mickael, the president and CEO of SilverServers and the connecting link between the different facts of SEO. Here are his comments: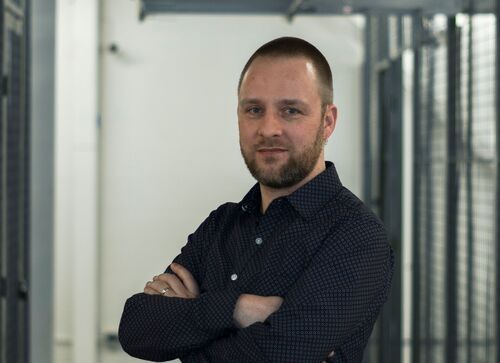 These ski hill tests were very interesting as the SEO quality of the sites were not ideal, but often for very different reasons. We had a couple that Lighthouse reported as 100% on "Best Practices" but both had poor loading times. While none of the sites did very well with search engine ranking positions overall, My Mountain Coop (Shames Mountain) had twice the results of the nearest candidate. All of these websites had great potential to build up strong search engine rankings in their respective areas. I also enjoyed learning a bit more about each of them and by the end of this review I wanted to ski all of the hills.
Small ski hill SEO is unique, and we enjoyed learning about it as we explored the websites of great ski areas. Well-organized content and a functional, pleasant design seemed to get a win for Shames Mountain, but there was room for growth in every site we reviewed.
If you would like a free website review of your own small ski hill or small business website, contact us today to get this kind of feedback! As you can see above, we provide more than only a computer-generated report! We'll provide context, tips, and priorities that you can act on to improve your search engine presence.
---
Check out more SEO Showdowns in other industries here!
You can also read more General SEO Tips on our blog or reach out for a chat with one of our SEO Consultants.