SEO Showdown: Ontario Poutineries
June 28th 2023
---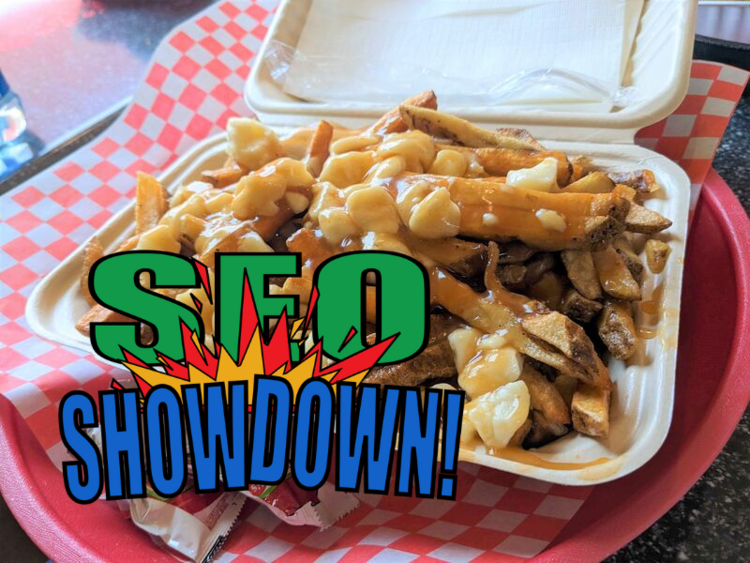 Prepare to embark on a gravy-soaked expedition into the heart and soul of poutine excellence! At SilverServers, as devotees of both SEO mastery and poutine indulgence, we've scoured the web to uncover the hidden gems among Ontario's poutineries. Our quest took us from the bustling streets of Toronto to the vibrant landscapes of Ottawa, Hamilton, Kitchener, and Oshawa. After meticulously examining each website's SEO strengths and weaknesses, we can finally crown a victor - the champion of search engine optimization in the poutine realm.
The Winning Ontario Poutinerie Website
Ladies and gentlemen, brace yourselves as we unveil the extraordinary digital haven that is working to conquer the SEO battlefield in Ontario. The winner of this SEO showdown is none other than the tantalizing website of "Perogies and Poutine", an enchanting poutinerie nestled in the heart of Oshawa.
Ontario Poutinerie Websites Reviewed
To embark on our epic SEO journey through the poutineries of Ontario, we employed a strategic approach to ensure we uncovered the true champions of poutine perfection. Armed with the powerful keyword "poutinerie near me" accompanied by various city names across the province, we delved into the vast expanse of search engine results. Our mission? To unearth some hidden gems that might tantalize our taste buds and dominate the SEO realm.
As we sifted through the virtual treasure trove of poutine possibilities, we meticulously handpicked the highest-ranking, non-chain establishments that were wholeheartedly dedicated to the art of poutine. While the temptation was strong to sample the SEO of other mouthwatering establishments that feature poutine on their menus, we remained resolute in our pursuit of poutineries that placed poutine at the very core of their culinary masterpieces. (But check our follow up highlight article of another spectacular poutinerie!)
Each chosen poutinerie underwent a rigorous evaluation of their SEO value, meticulously scrutinized on every aspect of their online presence. From the effectiveness of their meta tags to the artful inclusion of relevant keywords, we left no SEO stone unturned in our quest for digital supremacy. Our aim was to showcase poutineries that not only tantalized our taste buds, but also demonstrated a keen understanding of search engine optimization, ensuring that their mouth watering creations would be discoverable by poutine lovers far and wide.
Feast your eyes on the table below as we unveil the list of Ontario's poutineries that underwent our rigorous SEO scrutiny in May and June 2023:

At SilverServers, we believe in a collaborative approach to building the strength of both poutineries and websites. That's why we gathered our specialized minds, each an expert in their own domain, to delve into the depths of "Perogies and Poutine" and shed light on its SEO triumphs and potential areas for improvement. Prepare to hear from the heads of each specialty at SilverServers as they share their expert opinions on the strengths that make "Perogies and Poutine" shine bright like a cheese curd supernova, as well as the deliciously enticing possibilities that lie on the path of continuous optimization.
Website Design and Social Media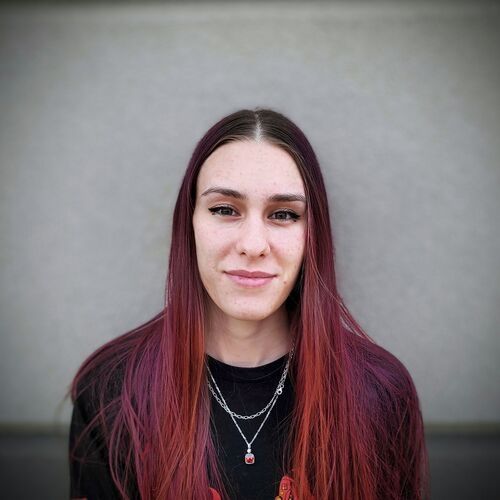 Introducing Emma, the head of social media and website design at SilverServers, who brings her expertise to the forefront as we delve into the realm of "Perogies and Poutine." With a discerning eye for aesthetics and a deep understanding of effective online strategies, Emma will share her insights on the strengths that make the poutinerie shine in the digital realm, along with constructive suggestions for enhancing their social media and website design.
Perogies and Poutine has a very visually appealing website. Scrolling through the site is a pleasant experience, with elements laid out comfortably throughout. I particularly like the detail of using white & red plaid for the perogies and black & red plaid for the poutine!
This website has only minor design issues (text overlaid on a couple of images that is hard to read). Its main area for improvement is in navigability and the flow of the site.
Like all but one of the other websites in this showdown, Perogies and Poutine has a single page website. The navigation menu at the top of the page takes the user down to different areas of the page, depending on which item the visitor clicks. This is not too bad as far as usability goes, but it could be improved with a multi-page site. My feeling after looking over the page was that I wanted just a little more information. As I know Andrew will agree, more pages with more content would be an improvement here!
Technical Health and Quality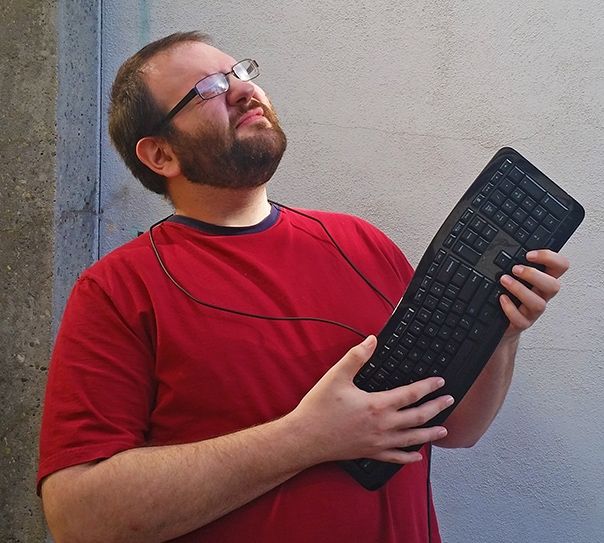 Allow us to introduce Chris, the head of web development at SilverServers, whose technical prowess has played a vital role in assessing the technical landscape of "Perogies and Poutine." With a deep understanding of the technical underpinnings that drive a successful online presence, Chris is here to share his expert comments on the findings of his review.
Perogies and Poutine's website is one of the first we've tested that has a great, healthy meta and header setup. I was impressed with how all of P&P's images, meta and main page headers contained proper uses of important keywords without stuffing. Their page is largely devoid of tag misuse, and CSS is applied to classes properly instead of being applied through main page tags in most cases. Important keyword areas contain only plain text content that is clear and is within Google's expected length.
Their page also has a great header structure and hierarchy. There is only one h1 on each page, and important topic-related headings are setup as h2/h3 supports very well. If I was to spend the time mapping out the topic support reference on Poutine and Perogies, I'd expect to find a solid pyramid shape with the main topic at the top and relevant supporting topics well represented.
Having reviewed all of this, it's a bit surprising as to why the perogiesandpoutine.ca domain has such low authority. There is definitely a lot of content that would benefit from being on its own page (menu items, individual location pages with unique local content),but it still seems low for the current quality of website. I also expect that the mobile performance of the page is involved in keeping Google down on P&P's website. Their website had the highest file size and close to the highest load time in our tests, and the mobile experience has a lot of places it could be improved.
Perogies and Poutine have a lot of the basics down and done well! More content with this attention paid to it and a better mobile experience would help P&P's site be the first out of the fryer.
Content Health and Quality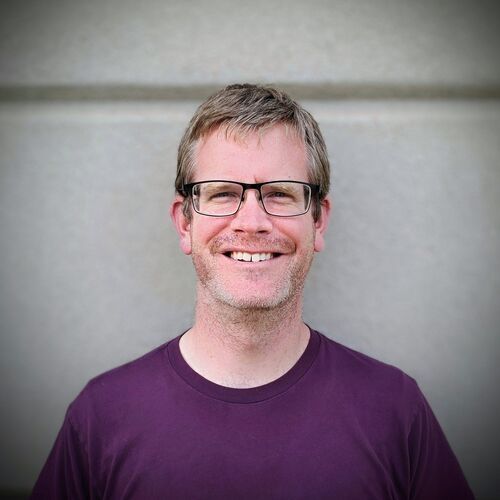 Meet Andrew, the head of the SEO and Content team at SilverServers, who has lent his expertise to evaluate the content health and quality of "Perogies and Poutine." With a keen eye for SEO-friendly content and strategies, Andrew has examined every aspect of the poutinerie's website text. Below, he shares his comments and insights on the content strengths and potential improvements that will further elevate the search engine presence of "Perogies and Poutine".
The poutine at Perogies and Poutine looks delicious. Where this poutinerie beat out the competition was in its use of the word "poutine". Believe it or not, none of the other poutineries in this showdown used that keyword very often! Perogies and Poutine made the simple decision of using text headers (instead of images) for each of their menu items, and used the word "poutine" appropriately for each item.
If Perogies and Poutine were looking to improve their SEO, I would suggest adding more pages. Although this site is straightforward, and although I understand why the designers opted for a single-page website design, a couple of strategic additional pages could convince Google to rank it better. More content would improve opportunities to say more without creating friction in the sales funnel. Two examples of great additional pages that would serve SEO purposes are an About page and a Blog or FAQ page.
In general, all of the poutinerie websites in this showdown lacked content, which is why they all struggled to compete in search engine rankings against poutine chains, general restaurants, and fast food joints that simply had poutine somewhere on the menu. I think small, local poutineries should rank when someone wants poutine, so I recommend to all the poutineries in this showdown to find ways to add Blogs, About pages, and other content to their websites. It likely won't take much optimized content to increase the value of your website!
Keywords and Search Engine Presence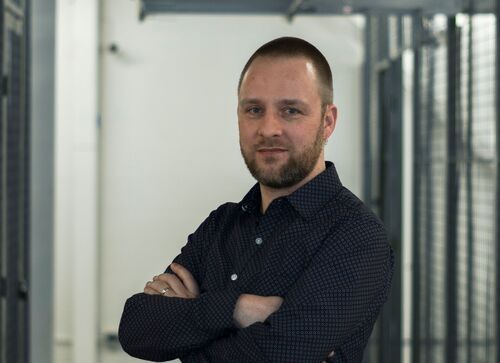 Introducing Mickael, the CEO of SilverServers and an authority in search engine marketing strategies. He may not be a fan of poutine, but with an eagle-eyed focus on the digital landscape, Mickael undertook a meticulous review of the search engine presence for dozens of relevant keywords in the poutinerie industry. Drawing upon his wealth of expertise, Mickael has arrived with insightful comments and observations that shed light on the current state of "Perogies and Poutine" in the vast realm of search engines.
Considering most of the sites here were single page websites, it is not surprising to learn that as a whole they had very poor search engine ranking positions. Only 2 of the sites managed to get a few first page ranking positions out of the 90 search terms that I tested them against. Although Perogies and Poutine did not have any rankings, we believe the structure and content of the site could be modified to address the issues that are holding it back.
A couple of easy changes would be to have a breakout page for each location with the address, a map, contact information, hours of service and a little description of where they are and any interesting facts. Including some quality testimonials that include specific menu items for these locations could help build up some local rankings.
The photography is certainly very appealing and I have to admit, I would love to try some of these dishes next time I visit Ontario.
Summary: SEO Tips for Poutinerie Websites
Most tips from our specialists focus on the need for more content and more pages. Below is a summary of those suggestions:
Create multiple pages on your website to share more about your company and increase opportunities to share the kinds of info that search engines are looking for. Additions might include: About Us, Blog/FAQ, Testimonials, Contact Us, Find Us.
Add interesting and unique local content for each location in your service area - ideally on new pages or blog posts
We hope you've enjoyed digging into these Ontario poutineries with us today. Fortunately, our poutine-loving adventure doesn't end here! If you're a poutinerie owner, a food truck owner, or simply a fan of this delectable Canadian delight, we invite you to embark on a flavourful journey of your own. Our team of specialists at SilverServers is ready to apply their expertise and conduct a similarly thorough review of your website. Unleash the full potential of your online presence and optimize it to grow in search engine rankings. Whether it's website design, technical health, content quality, or search engine marketing strategies, we've got you covered like a warm blanket of cheese curds. Contact us today and let's elevate your poutine game to new heights of digital glory. Together, we'll make the internet a tastier place, one poutine at a time!
---
Check out SEO Showdowns in more industries here!
Also, learn some General SEO Tips or chat with an SEO Consultant today.