Marketing Eggs in Marketing Baskets
March 23rd 2017
---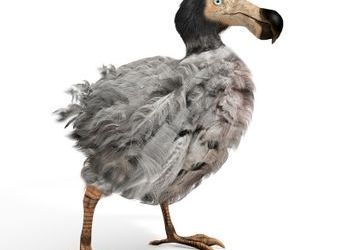 Do you own or run a small to medium business in the Kamloops BC area? Do you have a website that's not working for you, or perhaps don't have one at all? Are you being told that you can run your online marketing for your products or services through a social media outlet like Facebook alone? SilverServers provides quality, cost-effective search engine optimization options to business owners around the world and we can't help but raise our eyebrow to some of the tactics being pushed for online marketing.
Social media and other marketing avenues are great additions to your website, but if you're hitching your only marketing horse up to one of them you could be setting your business up to fail. We believe that your website needs to be the final authority on your content and should be the driver of all your other online work. The reasons of this are many, but lets just focus on why using social media as your ONLY marketing source is a risky game.
Marketing to a Decreasing or Fake Audience
Facebook has been declining for a few years now in users, activity and search frequency. You've all seen the changes they've made to attempt to keep the site's reputation of a widely used connective website. Instead of just seeing what your friends post, you now see what they comment, like and share even when it's not applicable to you (or it's on a friend's post that you don't know!). Ads and policital posts are rife through most feeds, some ads have targeting issues and sometimes they are even unabashedly fake posts. All to keep users and businesses confident that Facebook is still the hot marketplace it has always been. Facebook touts the fact that 5 new profiles are created every second on their site, but how many are real? How many are secondary accounts? Fake/troll accounts that are used for one purpose and have no real marketing value to you as a business owner? The numbers of fake, copied and illegitimate Facebook profiles is growing by the second as well. The fact is, in 2015 Facebook had 1.44 billion average monthly active users. In 2016 that dropped to 1.23 billion. 2017 is forecasted by many marketing agencies to see an even larger exodus of real and previously engaged users. Of course we are still talking about over 1 billion users active at the moment and while it's unlikely that Facebook will ever go away, their policies and practices can change at any moment. A drop in available market audience of 7% in only a year is not something to ignore. An inability to confirm if users are real or not is even more a concern.
Marketing Content Controlled by Another Business
Nevermind the change in audience, it just does not make sense to allow the only online presence for your business to be entirely controlled by another business. Facebook doesn't work for you, they work for their advertisers and data collection agencies. The only allegiance they have to your content is that it makes them money. Facebook can do whatever they want with your pages and posts anytime they want. Do you really want to relinquish that control? Were Facebook to go the way of MySpace or Digg, or make policy changes that hamper revenue streams for businesses by chance, where does your business' online presence and previous conversion stream go? Website developers that outsource all their coding/development work and offer Facebook and social media management aren't really developers or SEO experts are they? Their business and skills are likely hooked up to the social media windmill and their effectiveness in marketing ends when that market changes.
Social Media: A Part of your Marketing Plan
To be clear, Facebook can and is a very valuable tool at the moment for marketing your business and product online. It can even can be leveraged effectively to grow your website traffic too! In SilverServers' opinion, that is all social media should be used for. Additional content and interaction with your potential and returning customers. Customer service and fun announcements or sharing of relevant information. Not the driver and final resting place of your online marketing content.
Any of the other popular social media platforms suffer from this problem as well. By using them, you relinquish control and effective representation of your business and brand to the platform you use. You risk having no long term footprint on the digital marketing path when these platforms happen to be pulled out from under your feet. What's the one place that you can build a long term presence and catalog of content that is yours to control?
Your website.
If you need help getting your website updated and into the SEO world of 2017 (or whatever year yo'ure reading this article!),or if you don't have a website at all, SilverServers can help! Give us a call today to experience how easy and cost-effective it can be to run your website and climb the search rankings. Our websites are produced in house with our own platform, skilled developers and experienced admins. Our GrassRoots SEO plans start at $120/mth* and include in-depth reports, consultation and time every month from us to write, optimize or update the content and design of your website. Call us today at 1-236-425-4400
*Update: Our SEO packages have changed since 2017. Ask us about our new, costom SEO packages!
Check out the Business Marketing and SEO section of our blog!