Key Differences Between SEO & Digital Marketing
February 15th 2019
---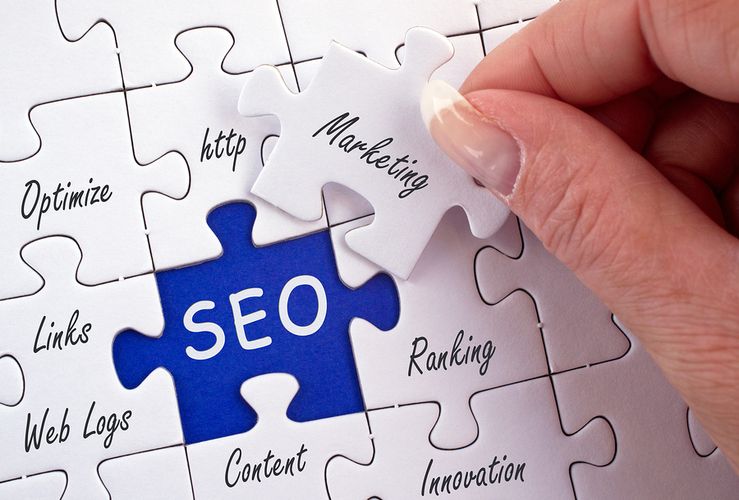 The web developers at SilverServers are specialists in designing high-quality custom websites or updating existing websites for business clients in Kamloops, British Columbia and worldwide. One of our unique offerings is the Grassroots seo program, which applies a technical and site performance focus to helping small and medium businesses with little or no previous SEO work.
This technical focus allows our SEO team to write code and content for your website in a way that search engines [and people, of course] understand. As part of the Grassroots program, we analyze activity on your site on a month-to-month basis and suggest changes with the objectives to build your website's authority and to improve your site's search rankings over time in your given industry and service area.
What Are Some Key Differences Between SEO & Digital Marketing?
In our first article in this 4-part series about the relationship between SEO and digital marketing, we defined digital marketing as the use of digital technologies to market products/services. Also, we mentioned that digital marketing includes SEO strategies.
Because digital marketing requires analysis of customer behaviour, our team works closely with our business clients to utilize SEO strategies - which are comparatively affordable - to build a website up to the point at which there is enough traffic to analyze.
1. While digital marketing aims directly to increase conversion rates of visitors to customers, SEO is more concerned with finding more traffic for the website because more traffic = more customers and more data. This could be done by optimizing your website pages and/or creating content that explores topics in a different way, or branches out to address related topics, services, or potential service locations.
2. While digital marketing is directed at taking advantage of existing website traffic patterns and other data to increase sales/conversions, SEO plugs away at building authority with search engines to improve ranking in search results and to increase visitors. SEO strategies may lead to increased conversions (1% conversion rate is 1 conversion for every 100 visitors),but that is not the aim of SEO.
3. While digital marketing may quickly direct visitors to your website, this kind of marketing traffic is usually temporary in nature. SEO tends to be gradual and less dramatic, yet its resulting traffic may be consistent from month to month if nurtured. A solid SEO program truly nurtures the grassroots of your website with the aim of growing a healthy, strong business that may benefit from digital marketing.
What Does Google Have to Say About SEO?
Google, with one of the most widely-used search engines in the world, is not usually vocal about their internal SEO strategies. They recently shared some words of wisdom, which are similar to what many web developers have been going on about for years: ensure that your business applies SEO Best Practices to strengthen your online presence, and to help users find your site or brand easily.
Even Google, which manages 7000 websites, makes and embraces continual small changes in their SEO strategies to affect an impact on search rankings and to improve organic traffic. This giant company also recommends that business websites have fewer pages with higher quality content. Duplicate content is not popular with visitors or search engines, so review and consolidate content if necessary.
These are the same messages our Kamloops web developers at SilverServers have been sharing with our business clients for years. Every blog we write and every website page we optimize features an opening paragraph and other elements that are search engine optimized for visitors and search engines.
As search engines such as Google come to respect and assign authority to your site, you will begin to rank higher in search engine results. This may not translate directly to increased traffic, but it can mean that when you make a change to your site, Google is happy to rank you for it.
Low Site Traffic Despite SEO Strategies
In some cases, if everything gets optimized and you're still not getting enough traffic, then it could be that the topics on the site simply aren't searched enough by users. In this case, then we would branch out and use content creation to develop other related topics, as noted in the numbered points above.
You might run a parallel email marketing campaign to send a message to your current customers. The goal would be to drive more traffic to your website, and to provide useful data about visitor trends. Content creation and email marketing, both of which are forms of digital marketing, can be highly effective and affordable efforts that may offer up strong returns over time.
Within our Grassroots program, clients have an allotted period of time each month, and we sometimes alternate between adding a new high-quality blog post one month and optimizing a few pages the next. This allows our analysis to hone in on what efforts are making the most impact on search results and traffic.
The key is to be patient and as active as you can in the process of building a strong online presence for your business. We are happy to share our expertise with you to help your business flourish, so Contact Us and let's get started.
(Part 1: How Is Digital Marketing Related To Search Engine Optimization)
(Part 3: Building Website Authority From The Ground Up)
(Related: Social Media, Ads, or SEO: Which To Use and When)
For more realted content, check out the Business Marketing and SEO section of our blog!
Learn More About SEO And Digital Marketing