Building Website Authority From the Ground Up
March 5th 2019
---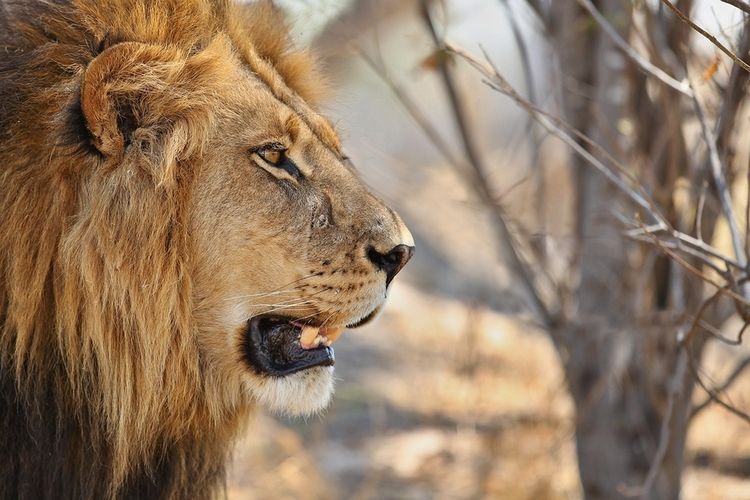 By offering exceptional web development, search engine optimization (SEO),blog writing, website design and more, SilverServers in Kamloops, British Columbia has been working hard to create solid customized SEO strategies for small and medium sized businesses in BC and around the world.
In this, the third article in our three-part series defining and comparing digital marketing and SEO, we aim to address the burning question small business owners may ask, "how much do content creation and search engine optimization actually influence traffic to my website?" Because our writers create much of the content for some of our business clients, what they're really asking is, "how is what you are doing over there helping me over here?"
We love this kind of question at SilverServers because it reveals the deep level of thought and consideration business owners put into their online marketing efforts, particularly as they relate to their Return on Investment.
Authority Building Takes Time - But Expert & Trustworthy Content is Rewarded
When one client recently asked us this question, we were able to report with confidence that a single high-quality blog post, featuring strong SEO elements, quickly earned a third-place rank in a geographical area in which his business had no ranking before the blog. This post even bumped our client ahead of a direct competitor who had been ranking well on this topic, in that location!
The blog post itself – not the site yet - achieved this leap within a month, which indicates that Google assigned high authority based on the combined topic and location. Bing also ranked this blog well, which is supposed to be nearly impossible with a blog post alone. According to Moz, between 3 and 5 months is the norm for new content to perform in organic searches.
At SilverServers, we look to the industry standards of Moz Page Authority and Domain Authority (DA) as part of a larger picture to determine how our SEO strategies are working for clients. Domain authority reflects how a domain or site is expected to rank in search engine results (SERPs) on a 1 to 100-point scale. This metric is most informative when used comparatively in relation to sites of same size/calibre competitors using similar topics and keywords.
Page authority is scored and used the same way as DA, but reflects how well a specific page is expected to rank. Each new blog is also a new page on a site, so let's look closer at the workings behind this blog that leapfrogged ahead of the norm in the authority competition.
Strategy Behind Success in Building Online Authority
This example shows the (1) value of writing strong, highly credible content about one's specific niche services within defined geographical areas. This approach can assist a business website to branch out and test the waters of building authority, topically and geographically, especially when a business has tapped all of the potential traffic for a set of similar keywords in a particular location. This may have been the case with our example business, as site traffic in the primary service area was remaining relatively static.
Sometimes, we won't get more traffic for a keyword because there's no more traffic to get - we'll just get more authority. More authority is great, as it provides the good faith handshake between a trustworthy website and search engines, that allows for a seemingly instantaneous high ranking by a single blog post. It may also indicate that the topical authority is high enough that Google will be happy to rank this business wherever they clearly state that they offer their services.
(2) Keeping an eye on direct competitors can be an important factor in building Domain Authority, especially if your businesses are running neck and neck. Analyzing the keywords and topics they are ranking for may help guide SEO efforts, including future blog posts. This isn't a recommendation to do exactly what your competitor is doing. In fact, it is important to demonstrate how your business is unique in who, what, where you are, and why and how you do what you do.
In addition to writing strong and authoritative content, we (3) leveraged the site's existing high authority in its main location to seek out traffic with a blog about successfully completing a project in a new location. Great, so now we can sit back and watch this business website flourish…not exactly!
To keep building authority for the business website, we can look at a few options:
• Continue to write strong blog posts covering locations that link back to trunk pages, such as Services; and/or
• Create a trunk page about each location served by the business, although this approach may only make good sense for businesses that offer different services in different locations.
You may be wondering where (4) generating inbound links from other sites fits in our strategy to build authority and improve ranking. Many authoritative sources, including Moz and HubSpot strongly recommend link building as crucial to building authority and we include it on our list, yet with a word or two of wisdom from one of our web experts, who sums it up as follows,
"In general, SilverServers tries to focus on giving our clients control of their online footprint. Making your own website the source of your content is a piece of that. Serving your other sales channels with content FROM your site is a piece of that. Working on your own content or Meta or other SEO-influencing pieces is inherently under your control. Putting your content or links on other websites is one piece of an organic ranking recipe that is not. The more backlinks you have, the more power other websites have over yours.
Backlinks should be part of a healthy SEO strategy, but they are the top level, second/third part of the process. Many companies focus on backlinks as their only service offering, saying that sites can rank well with high backlink counts even without good content, etc. We don't agree. Content/Site/Meta/SEO work first and THEN backlinks. Backlinks should be a secondary value added/ advanced process to try to improve rankings after the website is full of great content and managed properly.
To wrap it up, backlinks should be the side of French fries to your quality website hamburger."
We hope that we have effectively demonstrated the value of building website authority, and how it relies upon a strong SEO strategy for small and medium businesses. If you want search engines to direct traffic to your site or page when people search a topic, product or service online, it is imperative to build domain and page authority over time with a strong SEO strategy that includes regular and relevant blog posts as well as optimized web pages.
Contact us to find out how your website is performing online. We offer a free website review that pulls together some of the most trusted tools online, and adds some of our custom-built tools to provide you with a concise, one-page SEO report. This report includes important metrics, including required SEO elements, mobile friendliness and speed, load time, bandwidth, Moz rank, Moz page authority and domain authority, search engine rankings for specific search terms, and more.
(Part 1: How Is Digital Marketing Related To SEO?)
(Part 2: Key Differences Between SEO & Digital Marketing)
(Related: Social Media, Ads, or SEO: Which To Use and When)
For more related content, visit the Business Marketing and SEO section of our blog!
Grow My Website Authority Please!