PayPal Credit Card Payment Tips
January 29th 2016
---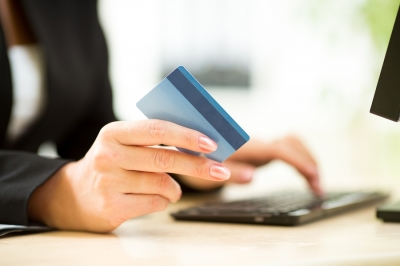 Recently, after discovering serious security flaws with Moneris hosted pay page, SilverServers opted to move all payments over to PayPal. After using PayPal as a secondary option for at least a decade, we've had very few problems and transactions typically cost a lot less than they did through Moneris.
Over the last week or so we've discovered that some clients have a harder time processing a transaction through PayPal when they are trying to do so without connecting the credit card to a PayPal account. What we've discovered in our research is that problems with payments such as "The card you entered cannot be used for this payment. Please enter a different credit or debit card number" are often linked to one of the following situations:
1. The credit card you are trying to use is in some way connected to or assiciated with a specific PayPal account. If you've ever had this Visa, Mastercard, Discover or American Express card connected to PayPal you will need to log in with that PayPal account to complete the payment.
2. The credit card is connected to a PayPal account that has been closed. In this case you will need to contact PayPal to see if there's a way to re-open the PayPal account or possibly create a new one.
3. The credit card is linked to a PayPal account that has not yet been verified. You'd need to log in and complete the steps required to confirm or verify your account.
4. Your credit card limit within the PayPal system has been reached. You would need to contact PayPal for help establishing what the limit is and how to resolve this.
5. Your email address is on a watch list within PayPal's system. PayPal has strong anti-fraud techniques and may have flagged your email address as one that has been involved in suspicious activity in the past. Contact PayPal support to find out if this is the case.
6. Check if your web browser (Edge, Internet Explorer, Firefox, Chrome, Safari) is not accepting cookies. Some folks (like us) use tools to block tracking codes and cookies. If you use one of these systems you will need to allow cookies and racking on PayPal or they may not allow the payment. You may also need to clear any existing cookies and your browser cache and try again.
Return to our Technical Support and Tips section.