SilverServers October 2023 Newsletter
October 1st 2023
---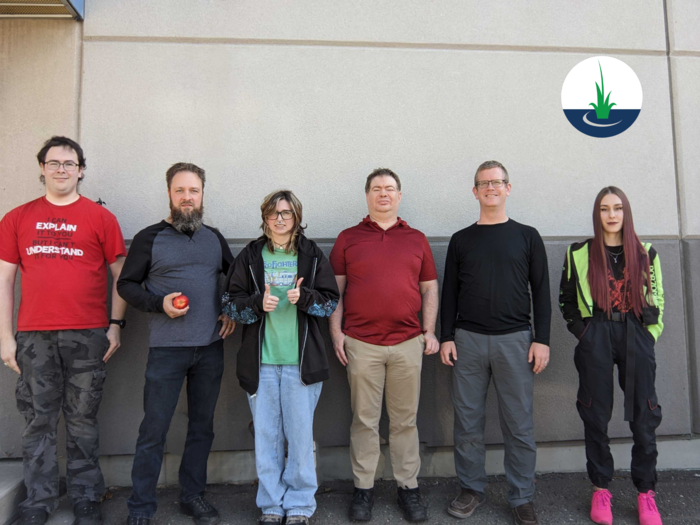 Fall has arrived, the busy season has started, and SilverServers continues to run websites and improve SEO. Welcome to the October Newsletter.
Welcome to the Team!
During September, we welcomed Kali to the SilverServers Kamloops office. Kali is a social media specialist who will be working as part of our growing social media services team! If you've seen posts on our SilverServers Facebook, Instagram, and Linked In pages over the past week, then you've already been introduced to some of Kali's work! We're excited to work with Kali!
Welcome to the team Kali!
We Need Your IP Address for Google Analytics
As you may have heard over the past few months, Google Analytics recently upgraded to a new version called GA4. Over the past few months we noticed that, with this update, none of the internal traffic filters we had in place were transferred to new GA4 accounts.
Internal traffic filters were something we put in place on Google Analytics accounts so that traffic from our office and traffic from your office didn't count towards your website traffic data. Without them in place, visits to your website from you, your staff, and the SilverServers team skew your data. We want to put those filters back in place this month!
During the week that we send you your SEO Report this month, we'll reach out to ask for your IP Address again. Once you send yours to us, we'll create an internal traffic filter so that future reports only contain visits from external sources.
Click this link while you're connected to the network you want filtered. It will show you what IP Address we need from you!
New Camera System
Around the data centre, we spent some time this month installing a new security camera system! The new system is using some AI to more efficiently select what is being viewed and recorded and also allows us to spot things like people, bicycles, vehicles, or even donuts! We're pleased with the update. If you've never seen the setup of our office and its impressive data display dashboard, then ask us about setting up a time to tour our office and meet our team!
Blog Updates
Our blog has been active this month! We posted a couple of very useful tips articles as well as some new SEO Showdown content. Here's a summary of the updates:
SEO Showdown: Party Rentals Saskatchewan
Earlier this year, we stumbled across a party rental website in Saskatchewan with incredibly high rankings for an impressive amount of keywords. To understand the industry better and dig into how it's affected by SEO, we made it one of our showdowns! The results were great - check it out today:
Read SEO Showdown: Party Rentals Saskatchewan
How To Create EAT Content
As Google's search algorithm has become smarter over the years, it has become clear that it's looking for three things in website content: Expertness, Authority, and Trustworthiness. Our approach to SEO has always been in line with those expectations, so we wrote some examples of how to do it!
Discover How To Create EAT Content For Your Website
Does My Domain Name Need An SEO Keyword?
We hear this question so often that we decided it was time to publish our stance on it. As an SEO company that primarily serves small businesses, we lean towards not needing SEO keywords in your domain name. However, it's important to understand the benefits and drawbacks of picking this type of domain name.
Explore the Pros and Cons of Selecting Domain Names with SEO Keywords
SEO Comparison of Startup Websites at Ignite 2023 Conference
Mickael Maddison attended the Ignite 2023 conference in Vancouver last week. While there, he did SEO analysis for some of the presenters. Following a similar format to our SEO Showdowns, Mickael reviewed the sites and displayed how everyone did on load time, page size, number of requests, and various other simplified health and technical metrics.
Join Mickael in his SEO Comparison of Startup Websites - Ignite 2023
Tip of the Month - Talk To Us If You're Dreaming of a New Website
A reality of being a tech-focused website company is that most of our communications with our customers are focused on achieving quality performance, website rankings, and visitor traffic. When it comes time to build a new website, our customers sometimes forget that we also design and build custom websites! If you're thinking of a change, please reach out and let us know.
Whether you build a new website with us, do it yourself, or work with a different designer, our focus is on how we can best help you achieve your goals. For some of our clients, we do all of their website, SEO, digital marketing, and social media work. For others, we may work with their staff or other providers and only cover some of those areas.
What we never want is for clients to leave without communicating. This happens sometimes and over the years, we have seen some clients build new websites with no consideration for the work we've put into building up your website performance and SEO. If a new website developer is not as deeply skilled or invested in this process, they may miss critical steps that can cost you the value of all the work we have done. We would rather support you through your new website build, even with a different provider, to help ensure you continue to benefit in the future.
If you're signed up for any of our services and you find that you're dreaming of a new website, please let us know. We can set up a meeting either by phone, video chat, or in person to listen to your wants and goals, then adjust our services to your needs or provide valuable consulting services into how you might build on what we've built together. We can assure you that:
We offer more services than you're likely aware of.
When it comes to the tech of the marketing and SEO industry, we have a greater depth of knowledge than almost all of our competitors.
We can provide you with some keyword research and testing to help you know exactly where you're at.
We're here to help!
---
For past newsletters and tips of the month, check out the SilverServers News category of our blog!