SilverServers August 2022 Newsletter
July 28th 2022
---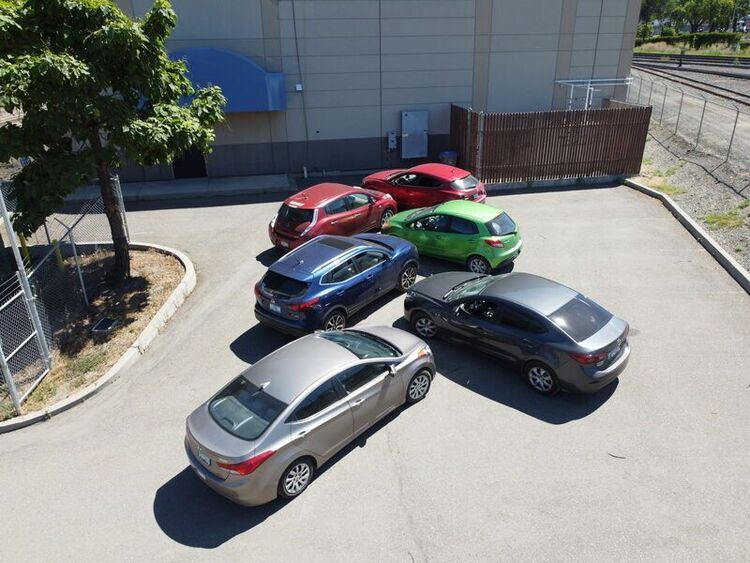 Welcome to the SilverServers monthly newsletter! We're all enjoying the heat of our Kamloops summer and hope you are too. Stay safe out there and get up to date here with our team!
Road Construction at the Data Centre
Starting in June, the City of Kamloops started a large construction project on Lorne Street. The project may last until October. Access between the Red Bridge and 10th Street has been restricted as the street is being excavated and upgrades are occurring. With the data centre and office at the end of the construction zone, this has been a challenge for our business.
However, we're still open and our building is still accessible! If you need to get to SilverServers, please ask one of the flaggers to let you through. They will give you directions and often radio ahead so that workers know you're driving through.
Website Launches
L.D.S. Diamond Drilling
Based in Kamloops, LDS Diamond Drilling has been providing drilling services throughout BC and Alberta since 1987. They take pride in their level of safety, achieved in part by the high level of mechanical maintenance and cleanliness of their equipment. Reach out to them with any of your drilling needs at their new website:
https://ldsdiamonddrilling.com/
It's All About You Massage
If you're looking for massage, reflexology, and other spa services in Kamloops, check out It's All About You Massage in Valleyview. On their new, easy-to-navigate website, you'll find all of their services, information about gift certificates, and a place to meet Twila Funk and her team!
https://www.itsallaboutyoumassage.ca/
Mickael's Staff Page
Last month we mentioned our new Staff page. Visitors to the page may have noticed that our CEO and President, Mickael Maddison, wasn't there! You can now find his profile there. Head over to learn more about Mickael Maddison and SilverServers!
Blog Layout Changes on Our Website
Over the past couple of months, we've been recategorizing our Blog. During that process, we've made a few positive changes worth mentioning:
Visible Topic Representation
When our blog was only one big, long list of articles stretching all the way back to 2015, it was difficult to see if particular topics were being covered. Now, however, we can look at any category and see where we haven't said much! For example, as a company that regularly discusses security and security features with clients, we were surprised to see that the topic of "Security" only had one blog post dedicated to it. We planned out a few topics - which you can find there soon!
Pages Dedicated To Topic Keywords
Until having individual blog topic pages, we had to find creative ways to inject keywords (like "Security") throughout the website in ways that would get the attention of search engines. That was a lot of work! Now we have pages dedicated to individual topics and keywords, making it easier to tell search engines that these are topics we have something to say about.
On-page Link Building Structure
Search engines often look for something we call an "internal link structure". They get to know that flow of your website and the value and meaning of pages based on how internal links are handled throughout the site. With category pages focused on topics, now it's easier to show search engines how information flows on our site. It makes it easier for them to see what information we value and what we have to offer visitors.
Better Rankings
While we've been working on this, for a few weeks SilverServers jumped to a 1st place ranking in Kamloops for SEO services! It seems to fluctuate within the top 3 rankings week-by-week, but we're seeing 1st place rankings for our services much more often!
Paradigm "How To" Videos on YouTube
Paradigm is our Content Management System that many of our SEO clients use. It's custom-built, and it's fast - keeping up with all of Google's technical standards.
Most of our clients ask us to do work for them within Paradigm. However, that area of the website is always open to them so that can add and edit pages, content, files, photos, and so on. In 2020, we began a YouTube Channel showing videos of how to do certain tasks in Paradigm.
Currently, there are only a few videos about how to add pages and edit pages.
The videos we make are driven by the questions we frequently receive from you! If you would like to see how to do a specific task in Paradigm, let us know! If we hear the same question often enough we will create a new video for our channel. Find the channel by clicking the link below:
Paradigm CMS YouTube Channel
Shoutout
Lastly, a thank you to Bobby Iio from Team 110 RE/MAX for referring a fellow realtor to us for social media services! Check out Bobby's active and engaging social media channels here:
Facebook
Instagram
LinkedIn
Head back to the blog for more SilverServers News!