SilverServers Features Our Diverse and Amazing Business Website Clients in the Dawson Creek Area
October 17th 2018
---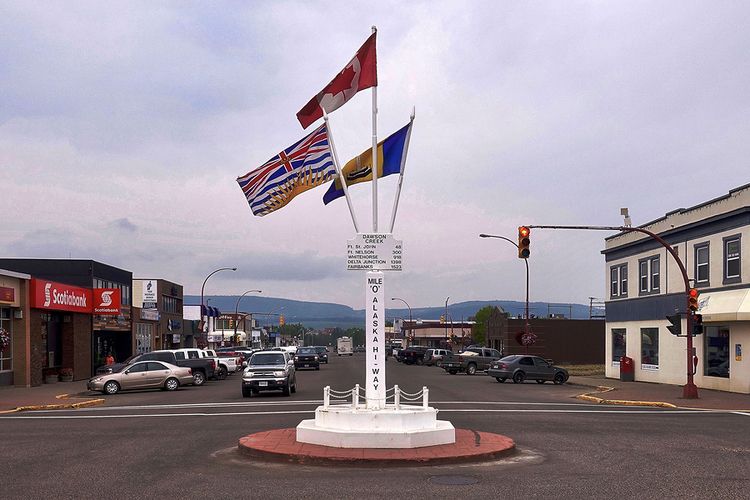 SilverServers out of Kamloops is thrilled to work with a growing number of businesses in the Dawson Creek area of BC's Peace Region. By providing website development and our Grassroots SEO (search engine optimization) program to our clients up in Dawson Creek, we close the distance between our communities and foster connection.
The diversity of our client base in this area matches the varied and rugged landscape of the northeastern corner of the province in which they live. Folks never take for granted that they are part of a vast wilderness bordered by the foothills of the Rocky Mountains to the west and the Plains of Alberta to the east.
We work with Peace business owners in the following fields:
• oilfield support
• agriculture
• industrial contractors
• healthcare
• spiritual healers and authors
• realtors
• construction contractors
• certified professional accounting
• RV & mini storage
• fitness certification
• surveying/engineering
A few themes that come through on the stunning websites of all of our Dawson Creek business clients include a deep love for the area they serve and a desire to give back to their community. We could rave on about every single business we work with in the Dawson Creek area, yet we are going to feature only a few here for the sake of brevity.
For the pure joy of gazing upon a website with abundant smiles, check out Mile Zero Denture Clinic, which has clinics in Dawson Creek and Fort St. John. You will find their site is beautiful, super easy to read and to navigate with detailed descriptions of all their services. They offer numerous educational links and FAQs to help visitors determine if dentures are a viable solution for them. To satisfy a reader's curiosity about WHY people do what they do, the About Us page shows you some lovely, smiling faces and tells stories about what brought each team member to the Peace and why they love what they do.
The website SilverServers developed with Tryon Professional Group successfully conveys to the reader the numerous applications for their surveying and engineering services in the simplest way possible. By holding the mouse over Surveying and Engineering in the Menu at the top of each page (directly beneath the company's bold logo),the site prompts a drop-down menu featuring a photo and brief text that navigates you to a one-page description about each service. Tryon, which has offices in Dawson Creek and Fort St. John, has been providing complete engineering, procurement, construction and management (EPCM) services to their clients since 1961! That demonstrates long-term commitment to the Peace region.
Let's finish off this feature article with Back to Nature with Essential Oils. From the exquisite adaptation of the ancient yin/yang symbol in the logo, to the relaxing earthy images, to the beautiful font that just carries you along on a healing journey from page to page, this website pampers the reader before you even have a chance to try out Jenny's products! Unlike some of our other businesses in the Dawson Creek area, Back to Nature utilizes e-commerce with a fully secure shopping cart you can load up with healthy skin care products and/or gift certificates, pay online, and have your products shipped to you. It is refreshing to see the main ingredients listed for each skin and body care product, all of which are organic, raw, natural, preservative-free. Bring on the soft skin!
We have featured here a few of our fantastic clients in the Dawson Creek area of BC. Yet we go far beyond the boundaries of any one geographic area. SilverServers is a website development, SEO, and web hosting company in Kamloops, British Columbia that offers web solutions for small to medium businesses all over the world. Please contact us to find out how you can make your business website start working overtime for you by empowering your visitors and optimizing search engine strategies!