What Is Visitor Spam and How Does It Affect My Website?
December 24th 2018
---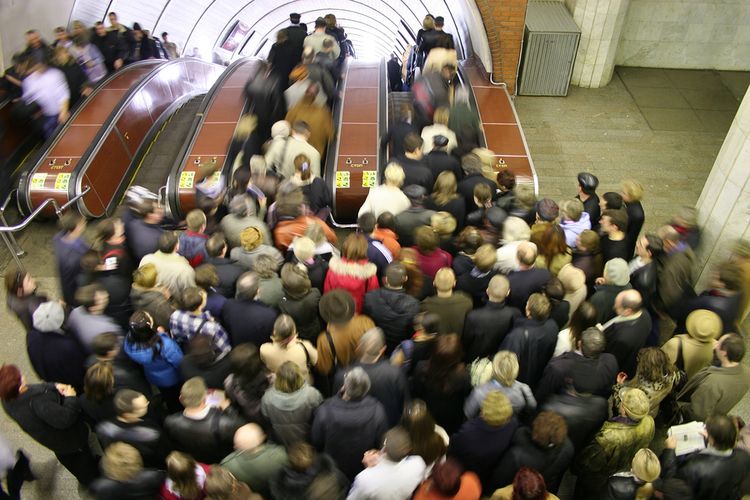 In an online world full of fake news, SilverServers is here to help our clients get to the truth of their online marketing ventures. Whether those clients use our custom web design development, hosting, software, or seo services we like to make sure they understand how we're helping them. Something that clients of our Grassroots Search Engine Optimization (SEO) program may experience once in a while is an SEO report that is full of spam visitors. This article will share some information on what that spam is, how it affects those reports, and what we do about it.
Whether you're on our Grassroots program or you've ever opened up your Google Analytics account, hearing or reading that there were spam visits to your website can sound frustrating or like it's going to cause problems. In other situations (like email spam, for example) we've all experienced how spam can be a nuisance that slows down productivity, can cause problems if links are clicked on, and so on. In those cases, it's understandable to feel annoyed by spam, but website visitor spam is a little different. Visitor or referral spam won't cause problems for your website in the same way that something like email spam can cause problems – it can just make SEO reports difficult to interpret. Luckily, our team at SilverServers is experienced at reading every part of an SEO report.
We've discussed fake traffic and spam in a past article in the SEO Tips section of our blog ("Google's Ghosts"),but this time we want to focus on how that information affects your SEO report. There are 3 things you should know about spam on your SEO Report: What it is, how it affects your website and SEO report, and what we do about it here at SilverServers.
What Is Spam?
Spam that shows up in your Google Analytics stats doesn't affect your website's performance, just your ability to interpret it. When we look at a monthly SEO report and see that there is an unusually high amount of visits, a bounce rate of nearly 100%, New Sessions of nearly 100%, low Duration of Visits, or a Top Referrals section full of websites that don't look like real websites, we can be fairly certain that your website has been hit with spam. Another giveaway is when the top country that the site is receiving visits from is not a country you would normally be doing business with.
These "fake" visits can be from a couple of sources. It could be a person intentionally visiting your website repeatedly to balloon your visitor count, or a robot (or robots) either visiting your website directly or through links to your website to also increase your visitor count with hundreds of fake visits.
Some spam visitors have malicious intent, but they are usually looking for specific types of websites with known weaknesses. Since our websites are custom-made and aren't using well-known website-building programs like Wordpress or Wix, these bots aren't designed to know what to do when they arrive. Most spam, however, seems to simply have the intent of making your Analytics difficult to read so that you make misinformed decisions about how to improve your website's online presence.
How Does Spam Affect My Website and SEO Report?
There are only two places where you might notice the effects of spam. The first is your SEO report. Your visitor count for the month may be much larger than usual and you might notice referrals from a list of oddly named websites you don't recognize. You may also notice that the top country visiting your website is a country that doesn't normally visit your domain. This has no effect on the website itself, but may make interpreting the report more difficult.
If you have any contact forms on your website, then the second place you might notice some types of spam is in your email inbox. Although the technology behind our forms is great at protecting you from any robots using your forms, it can't stop an actual person from filling out your form in an effort to market to you or send unwanted messages.
What Does SilverServers Do About Spam?
Spam visits to a website are normal for every website on the internet. They can't be stopped. Despite this, there are a couple of things that our team has done and can do to make sure that you are getting the most out of the Grassroots program despite the occasional report full of spam.
1. We don't develop websites using big, code-heavy website building programs that have known security problems. We custom build websites here in our office. We keep our code for websites lightweight and use as few pieces to put them together as possible. This doesn't stop spam from knocking on your door, but it does mean it likely won't cause security problems. On a side note, this also means your site will load faster – which Google seems to value quite highly.
2. When we see an SEO report that's full of spam we find ways to filter that spam from your Google Analytics account. Filtering spam well takes experience and research – which our team has. Most of the time you can expect that if you had spam in your report one month, the next month's report will be free from that wave of spam.
The team at SilverServers is prepared for spam in your SEO report. Although certain parts of the report can be difficult to read in the event of a report filled with spam, we know where to look to find the information you need in order to make good decisions for your website's organic growth. We're always learning more about this topic, so give us a call if we didn't answer one of your questions here! If you're interested in learning more about our services or our Grassroots SEO program, check those out on our website or get a free website review of your own website!
If you're a Grassroots client and have more questions about our SEO program, check out more articles in the Grassroots FAQ section of the website! You can also read more about how to clean spam out of your Analytics software.

Review My Google Analytics Spam Please!