SEO Basics: Website Load Time
November 1st 2017
---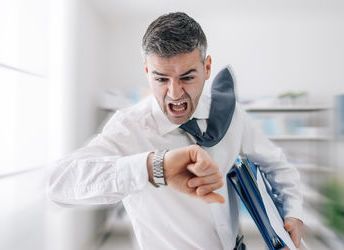 What is the most important thing when it comes to having a successful, sales driving website working for your company? Do you or your web developers think the answer to that question includes flashy designs, marketing tricks and paying for a bunch of ads? Are you being locked into long term online search engine marketing campaigns that just bleed money away? SilverServers doesn't support this sort of backward search engine optimization and website marketing process. If your medium-to-small business needs SEO help in Kamloops or around the world, keep reading to see what the number one step to success is!
How Long Does A User Wait For Your Site To Load?
When it comes right down to it, the most important thing about your website's potential for success is the amount of time a user spends waiting to view your site. Google used to declare that a load time of over 3 seconds results in as much as a 50% traffic loss. Nevermind rankings, we're talking about people who have already clicked your ad or link and are now waiting for your site to load. Recently, it seems that these numbers are becoming even more prevalent and affective. In the past few months, we are seeing signs across our customer base and our free website review requests that load time is even more important. According to some online shopping customer surveys The numbers are closer to 50-75% of your traffic being gone if your site hasn't loaded within 3-4 seconds.
So why are 'developers' (aka Wordpress Gurus!) still launching websites that take 10+ seconds to load and then convincing business owners to pay for traffic through services like Google AdWords? Well for one, it's hard to care about website load time when your developer doesn't know the first thing about improving the situation. WordPress and other website solutions like it are built to be a giant balloon of code and resources, sacrificing quality for quantity. It's also easy for these developers to be a middle man for Google, making you pay for traffic and taking their cut off the top. They don't need to know how to code or improve your site, they can easily take Google's products (AdWords for example, which is great when used properly by the way!) and resell them into their own services to make up for any lack of real service they offer.
The Most Important Piece of Any Campaign
The fact is, your website's load time is THE MOST important piece of any successful online marketing campaign. Even if it's only 50% of your traffic that leaves after 3 seconds of waiting, that means 50% of your cost for these ads is being thrown down the internet tubes. Don't you want every ad/link click to result in a visit at least? How can you convert customers who don't actually even land on your site after clicking your ad because they didn't want to wait? You don't even get a chance to influence these visitor's hearts and minds because your site's load time gives them a first impression that they're not willing to look past.
Why Worry About Load Time?
No matter whether you are pushing social media campaigns based on landing pages and sales funnels or focusing on content creation and organic search engine authority results, if your resulting web page doesn't load fast enough you're wasting your time and money. Often these load times are unavoidable for WordPress and large, flashy design based sites. Your wonderful, powerful professional looking design might look great to the eyes and minds of consumers, but if those eyes and minds don't even get to your site, then the design is effectively useless as part of your sales process.
SilverServers GrassRoots SEO Program focuses on getting your site's load time down as low as possible and ensures your website meets all current quality expectations from Google and other search engines. Once the site has a platform of positivity when it comes to the tech side of things, all the rest of your marketing actions will see an automatic improvement simply due to your visitors hanging around for the site to load instead of leaving. Our Paradigm CMS system is designed to use as little code and resources as possible to deliver a fully responsive website and to make sure your content provides full SEO value regardless of your past experience.
Is your site taking too long to load? Are you tired of the 25 WordPress plugins on your site ballooning your load time? Contact us today for a brand new, fully responsive and potential-filled website on our GrassRoots SEO Program.
This is the first in a series about SEO Basics. Read on in the next article, which discusses website visitor quality and quantity.
Check out the SEO Tips section of our blog for more!
Make My Website Load Faster Please!