Keywords Anonymous
November 30th 2016
---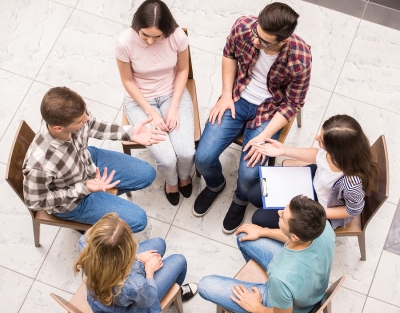 SilverServers offers responsive website design and ongoing SEO management for your small to medium business in Kamloops and around the world. Our programs focus on simple, cost effective and technically powerful websites and a long term commitment to their state of success. We are reminded again today why the world of search engine optimization is so hard to keep up with.
After a long warning period, Google has removed one of its most long standing website health tools. Content keywords is no longer available through Google's Webmaster Tools software or any API that connects to them. While the movement away from a keyword focus has been underway for a year or so now, the tool still provided many insights into the health of your website beyond a simple list of keywords. Sure it didn't make sense anymore to base your content creation solely on an overall list of content keywords, but when used in addition to other information sources there was still a lot of info to use.
For example, I've often used the tool to identify coding and content issues throughout a site. If Google's tool found one of your top keywords to be "______" or "5pm", it's obvious there is a problem somewhere. I've even reviewed websites who's top keywords across the site were 'a href', pointing me immediately to some broken code that might otherwise have been fixed by browsers and missed without other in-depth reviews. Those sorts of situations can lead to search engines, and users, possibly missing out on your content or a way to get to their intended page. Especially if signs of these issues show up in other tests!
Of course keywords are still important to your website and how Google ranks and assigns page authority. Crawlers and visitors still need the same information about you, they are just looking for it in different ways. Does your location, service and business name need to be represented on each page still? You bet it does, but it should be presented throughout real, organic content that is built to connect with your visitors. The content keywords tool could still help direct small and medium business owners which keywords are severely lacking in representation of any sort. For a business with a defined service area, it's still useful to know that your location didn't rank within the top 20 keywords around your site. To me that still means that you most likely need more quality, natural uses of your service area in ways that make sense. A small business website with 10 content pages should still show enough uses of their business location to rank it in their top 10 keywords by use.
In short, Google has been moving away from pure keyword rankings and into a topical, user search related focus. Your keywords are still important, but where they are used and how they are framed by the rest of your content is the most important piece of the puzzle. Write quality, relatable and understandable content for your visitors and make sure you give them all the info they'd need to understand what you're about. If you can do that successfully, Google should have no problem understanding as well.
Check out the SEO Tips section of our blog for more news, tips, and updates!