How you can do SEO for your Website
February 25th 2021
---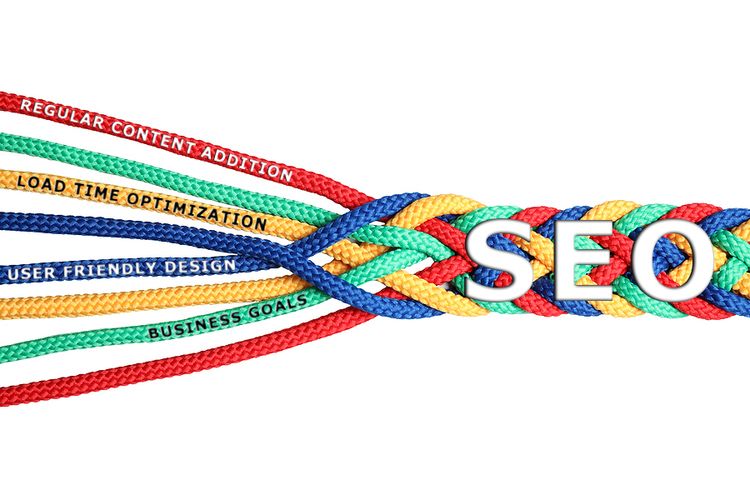 Based in Kamloops, BC SilverServers provides search engine optimization (SEO) services to small-to-medium-sized businesses. Although based in British Columbia, our clientele extends all around the world with a primary focus on local organizations.
SEO — or search engine optimization — improves the quality and visibility of your website to drive organic traffic to your site through a search engine. The better visibility your website has in your industry's search results, the more likely it will generate the right kind of traffic – providing you with increased potential for conversions.
Understanding the basics of SEO, how it affects your online traffic, and some basic SEO service categories to pay attention to is an important part of any business that has a website. Not only does it drive traffic to your site, but it may also build credibility and trust while guiding you in considering and implementing the best user experience.
As such, here are three general ways to provide SEO services for your website.
On-page SEO
Like the heading suggests, on-page SEO is about what's visible and readable on each individual page. When you initially create a page you get to decide what the topic is and who your target audience is, while also deciding target keywords and phrases you want the page to be about.
On-page SEO optimizes a range of front-end and back-end components of your website to make sure the content, design, and HTML are focused and optimized. This may help it rank better in search.
This type of SEO is an important part of your site because it makes sure the content on the page makes it obvious what the topic is and what its value is. Optimized content will also help a search engine determine if the page and your content are relevant to what the searcher is looking for.
Off-page SEO
While off-page SEO is most often associated with the integral practice of link-building, it also includes strategies such as brand and citation building, content marketing, and social media.
In simple terms, off-site SEO is all about optimizing the connections to and from your website. Does your website keep company with other high-value websites? Or does it send visitors to low-value places on the internet? What kinds of websites link to yours? Paying attention to how these (and other) questions are answered may give a search engine more information about the value of your website for a potential searcher. Getting your website linked from the right place also goes a long way, because it will drive in more traffic from like-minded people and searchers.
This is just to say that off-site SEO tells a search engine that your website isn't only valuable on its own, but it's seen as valuable to external sources as well. Or in other words, your content matters to other people too.
Technical SEO
Lastly, technical SEO improves the technical aspects of your website so that it meets search engine standards and expectations, giving it the ability to rank higher in a search as a result.
As such, technical and on-page SEO go together as they focus on improving both the visible and invisible aspects of your site to improve its chances of getting higher in search rankings. Technical SEO includes everything from sitemaps, meta tags, and JavaScript indexing to HTML and more complex coding practices.
Technical SEO is important because it is the backbone of your website and makes it easy for search engines to understand. It can help your site be more accessible to more people, and it may increase its visibility in search.
SilverServers
Building your site so it's SEO-friendly takes a lot of work. As search engines like Google are constantly fluctuating how they function, your website will require changes regularly. Our tech-first approach ensures that your site is built on a solid foundation, which may help you get the best possible start in rankings. It also means that when algorithms change, we can easily access and edit all the code on the site to keep it up to date.
If you don't have the time or energy to keep up with these changes, let SilverServers do the work for you! SilverServers is an SEO agency and as experts, this is what we're passionate about. Check out our SEO services page — which is designed to help small-to-medium businesses and see what package best suits your needs.
For more related articles, check out the SEO Tips section of our blog!