Getting Started with Optimizing Your E-commerce Store
September 28th 2018
---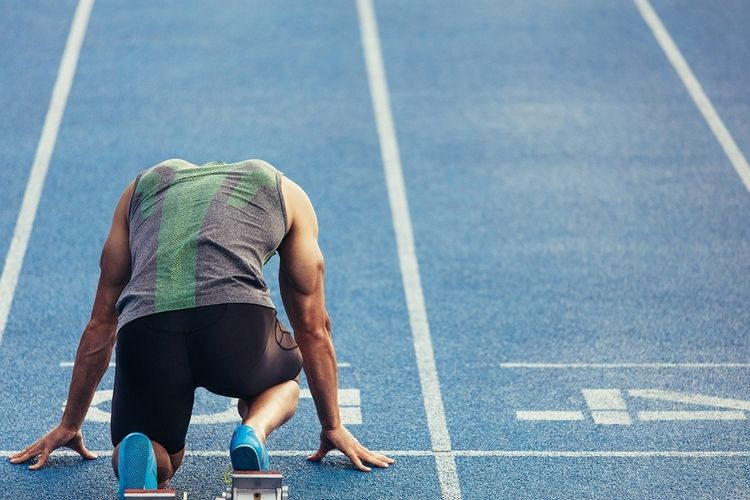 Optimizing your e-commerce website so that it's easy for search engines to read and exciting for visitors to visit can be a challenge. At SilverServers, a search engine optimization (SEO) and website development company in Kamloops BC, we understand these challenges. Having developed and optimized e-commerce websites, we have a few tips as you try to boost sales and get your unique products and services noticed by people and search engines. Whether you're just starting up or have been online for a while, these tips can help!
Simple Site Structure
Design your website with a simple site structure that is built for growth. It can be difficult to make large changes in the future to a complicated website design! Once you have structured your site, set up Google Search Console and submit your sitemap to Google. The sitemap lets search engines know how your site is organized. You can use Console to check for any crawling errors on your site – failure by a bot to reach your site or specific page. This is only really helpful on new websites - submitting your sitemap on an existing site may be a waste of time.
If it helps, visualize every product category in your e-commerce store as an aisle in a store and make sure your aisles are clearly marked, so people and search engines know how to find their way.
Keywords
Keywords (or more accurately, key phrases) that are used to describe products on your e-commerce website can be created to match closely with the search queries people use. Keyword research is a good way to find out what keywords you should target, especially if selling common products. If you don't want to pay for a keyword research tool, check out what your competitors are using for buyer specific phrases, such as product reviews, clearance items and so on. If your products are unique or are strongly different from your competitors, you can also try targeting search terms that related to the benefits or problems your potential customer are looking to address. If your store is established, analyze what keywords currently bring people to your site and see if anything jumps out at you.
Google Analytics
If you are managing your site, you can set up Google Analytics to track and report traffic to your website and specific pages. But how will you know if the traffic is legit and potentially going to convert? If your SEO is being managed by a company such as SilverServers you will be provided with a report that includes important info about visitors and customers, including what they searched for and where they landed. It is important to use filters to remove fake and junk traffic so that your stats will be as relevant and accurate as possible.
If more people are asking general questions and landing on your Blog page than on your Products pages, be sure to blog regularly with high-quality content and include easy links to your Products pages. The bottom line is that you want visitors to become customers. Use content to try to get customers to engage with your website in some way. Analyze and adapt your marketing strategy as needed.
Have a Content Addition Strategy
Speaking of content, it is recommended to create a content marketing strategy on a regular basis. If you get writer's block just thinking about this, look to what kinds of questions your customers are asking, or do a Google Search for "blogging topics for [your industry/products]". You can also think of ways you can add value to your products by providing tips, recipes, more information that you may have but that aren't common knowledge about your field/products. Keep your blog posts to at least 500 words, and only cover one topic per post to avoid overwhelming people and confusing the search engines indexing your website. It's important to post healthy blog content!
Product reviews and/or testimonials are very important for readers considering converting to customers. In fact, Spiegel Research Center has reported that up to 95% of shoppers read reviews before purchasing!
Consider providing product descriptions in more detail, and connect this to the season or time of year, important events and such. For example, if you sell pumpkins, consider a series of blog posts in the late summer/early fall with pumpkin recipes and pumpkin carving techniques, and connect these to events such as Thanksgiving and Hallowe'en.
Optimize The Technical Parts of the Site
Regarding your site's pages, pull out all the stops on optimizing them for search engines and visitors. Remember that optimizing a website is about making it easier for search engines to read – so it's a good idea to do some research on what search engines want!
• Ensure you have only one H1 (header tag) per page containing your headline and main keywords for the page. If there is a default header, don't add another, as this may confuse search engines.
• Make your meta titles interesting, clear and descriptive so that people actually want to visit your site. Highlight key info in fewer than 60 characters.
• Keep your meta description under 155 characters and include target keywords near the beginning. Make sure it's interesting to humans too!
• Try to use descriptive URLs that are reasonably short and include a keyword or phrase. URLs like /home, /about, don't give much information to search engines. Consider spicing them up a little bit with something like /about-our-website-development-team.
• Write descriptive alt tags for each image, as people are increasingly searching for Google Images and you want your photos showing up in results.
Link Building
Consider developing reciprocal relationships with other e-commerce businesses. You may want to provide backlinks for one another. Backlinks are the online equivalent of word of mouth referrals, and they may be valuable in attracting new visitors. Have a look through your contacts on LinkedIn, Twitter, Facebook and start connecting! Be clear in asking for and offering to propel one another's business forward with mutual backlinking, referring, reviewing products and so on.
Watch For Changes in Popular Search Engine Algorithms
An advantage of working with a company like SilverServers is that factors affecting your ranking are built in from the ground up, such as a customized content management system, fast page load time, lightweight, responsiveness across devices, matching pace with Google's ever-changing algorithms and SEO technology. If you are savvy in these areas and have the time to stay abreast of changes, this will serve your e-commerce store very well. If not, it will be to your advantage to look to experts to manage these factors.
As you develop your e-commerce business, think about what might be most important to visitors and potential customers viewing your website. These are the people who matter. Make a website that is easy on the eyes with stunning graphics and photos of your products. Be sure that your website is easy to navigate and that making purchases is easy and secure. Provide payment and contact information so visitors are comfortable buying from you.
These tips will get you well on your way to optimizing your e-commerce website! There is more work to do, and optimization isn't a one-time job, but starting with a good foundation is an important start.
If this sounds like more work than you can handle, we can help! The SilverServers Grassroots SEO program is designed with all these tips in mind. Our program will give you a simple and optimized website to start with then we will check in with you on a monthly basis to work on consistently optimizing and updating the site. You will be able to take advantage of our content writing services, reviews of the technical parts of the website, and more. Contact us or get a free website review from us to learn more!
Read more about e-commerce websites on our blog!