How Does Using Content Writing Services Affect My Website?
January 23rd 2020
---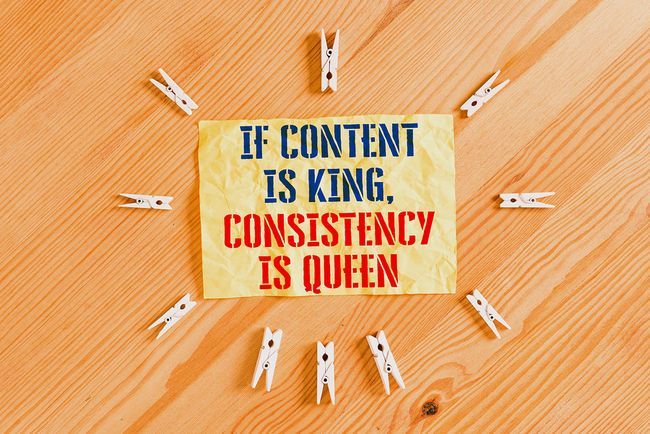 As the SilverServers Grassroots seo program has grown, so has our ability to provide effective content writing services. Since the beginning of our program, we have focused on adding new content to websites on a regular basis. The more content we've been able to add, and the more we've been able to see how different types of content affect search results, the better we've become at giving customized advice to our clients on what types of blog posts, news articles, highlights, and more need to be created! The value of content like this can be hard to see initially, but like some case studies show, informational content like this brings value to a website in many ways. Below are a few examples we wanted to share of articles written by our writing team or our clients which are great examples of how to use a website's content addition features, and combine it with the expertise of SEO professionals.
When we write articles and pages, our aim isn't always to get the site's Home page to rank higher, our goal is usually to write an article or page that's so relevant to a search term that the article or page itself ranks in search engines.
NOTE: Some of these companies have completed the Grassroots SEO Program and updated their website's design, so the pages at the links may no longer represent the work described in every case.
ClawM
Claw Manufacturing makes traction studs for skid steers, excavators, forklifts, and many, many other tracked and rubber tire equipment. Over the years we have noticed that they rank well in searches in American locations including Colorado, but aren't well represented in Northern Canada – where they want to increase their online presence. So recently, we decided with them to change their approach to blog posts that are highlighting clients whom they have sold their products to. The first article we wrote was about a mining client they sold to with mines in the Yukon. Within two weeks, ClawM was ranking first in Google searches for traction studs in locations like Dawson City, Yukon. They also began ranking in the top 3 for similar searches in Yellowknife and Whitehorse.
New Quest Coaching & Consulting
New Quest provides leadership training and other similar services to clients throughout various parts of BC and Alberta. They typically write their own blog posts, which most often focus on their knowledge base of leadership principles. Knowledge articles tend to rank for long tail keywords, and these articles are fantastic to read. In the future, it may not be difficult for us to get these articles in front of other people so that they can link to them in social media and their websites, giving NewQuest valuable backlinks.
SilverServers
Similar to ClawM's new approach above, here at SilverServers we highlight the clients of our Grassroots SEO program fairly regularly. Doing this gives our clients a valuable backlink to their website as well as the opportunity for our website's visitors to check out their company. For us, we find that our client highlight articles typically get our site to rank low on the first page in search results for those company's names. Try searching some of the clients we've highlighted to see what we mean!
Forward Law
Forward Law provides legal services in Kamloops and the surrounding area. Instead of focusing on their blog, they focus on having Services pages that clearly explain all of the services that they offer. Then, we optimize those pages with large and small tweaks whenever they're needed! Because of this, when Google's users search for various legal services in Kamloops, they're shown Forward Law's individual Service pages as results, rather than only the Home page. Regular content work doesn't always have to be on a blog!
Joe & Sons Concrete
Joe & Sons Concrete provides "everything concrete" to clients in Merritt and Kelowna. Being fairly new to our program, we're still working on foundational optimizations of their site like making sure they have a Services page for each service they provide. As we're working through that and writing SEO-friendly content for those pages, we have noticed that (similar to Forward Law) these individual pages are beginning to replace or outrank the home page in appropriate searches.
FloorCraft
FloorCraft Ltd creates polished concrete floors, worktops, fireplaces, and more throughout Southern England. By creatively talking about interesting past projects, showing the progress of current projects, and talking about locations they're expanding to, they are slowly building up a solid service area that Google can see in the locations we write about in their blog posts. In large, competitive areas like London, increasing search results is a slow process that we're patiently working on. However, in other locations including the island of Guernsey, one blog post is enough to quickly become the number one search result for their services and hold onto a top 3 ranking for a long time!
NCT Plumbing
NCT Plumbing provides many plumbing services in Dallas and Fort Worth, Texas – mostly new construction plumbing. In search engines, plumbing companies are notorious for having an unbelievable amount of competition in small geographic areas. For them, every little SEO tip matters. It's no different with NCT Plumbing. To help our team write for their site more often, they have a shared folder set up with us so that when they're on a job, they can take pictures of what they're doing and place them somewhere that we can access them. This approach allows them to easily give us writing work to do so that it's easier to use their program time effectively. These small, regular articles help show Google that they do a lot of work within their service area.
Bev McCallum Fitness Certification
Based in Dawson Creek, BC, Bev provides fitness certification training to personal trainers and fitness class instructors throughout BC and Alberta. Despite having some great knowledge posts about her services, we found that she wasn't ranking well in the individual locations where she provides services. With that in mind, we decided to start writing articles on her Keeping Up With Bev page that highlight the specific classes she provides at the specific facilities. The first post we wrote, about a training course she provided at a public recreation facility in Fort St John, soon had her ranking on the first page for searches for her services in that city!
We hope these examples have demonstrated how seo-focused content writing can give you a boost in search engines. Getting your post to 1st place in search engines isn't always the result of seo-friendly content writing. However, when content is added regularly and a professional is watching how the many pieces of content behave in search engine results, it's much more likely that you will be able to find a topic that can get you near the top!
Grab a few ideas from here so that you can take advantage of Google's interest in regular new content on your website! Content writing is at the centre of the Grassroots program SEO work we do here at SilverServers, so if you find you don't have the time to write for your blog, news, or FAQ page, then get in touch with us! You can also get a free review of your website while you're at it to see how healthy your website is.
For more related content, check out the Content Writing or SEO Tips sections of our blog!