WordPress Developers Miss SEO Building Blocks
May 8th 2017
---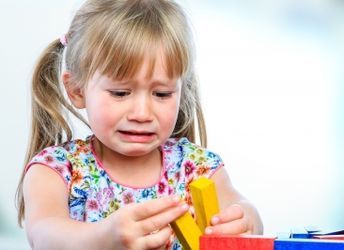 SilverServers Inc. has all you need to run a powerful, effective website for your small to medium business in Kamloops BC. Our continually evolving website offerings for responsive design and search engine optimization technology are providing boosts to our clients rankings and page authority simply by moving their site to us. How are we able to do this? SilverServers Paradigm CMS gives you the tools to manage your website content while taking care of many SEO issues behind the scenes. This is possible with a fraction of the code required to run a typical WordPress or Wix "do it yourself" website.
Mobile Performance is Not the focus of Wordpress
Google just keeps telling us all that mobile devices are the future, and we keep seeing the proof in their search result pudding. Most of our clients see a majority of their traffic from devices that are not desktop computers. Phones, iPads, other tablets, even cars can access the internet and browse the web. So why are you trusting your business' online presence to old outdated blog technologies like WordPress? Why is our platform providing such immediate and calculated results before many changes to the content of a site?
Because Google cares about a user's experience on your website. That user experience is now entirely based around mobile access. Google is indexing, ranking and estimating a website's value based on what it delivers to its visitors on smaller screens. Websites need to be viewable, easy to navigate, quick to load and informative. SilverServers strives every month to make sure these requirements exist in a constant state of success. When all your 'Web Developer' does is install WordPress and fill it with plugins, most of these metrics go out the window and they have no idea where to start fixing them. Suddenly your simple website is taking 15 seconds to load and has enough code supporting it to run 5 websites. I don't think Google would choose to send visitors to that site, do you?
Significant Results Not Long After Launching a New, Non-Wordpress Website
The fact is, they aren't. Google is actively moving traffic and search results away from websites that do not provide a good experience for their visitors. Most of our clients experience this by simply moving to our GrassRoots SEO program. Their websites after transitioning to our services are tiny in size, load within 1-2 seconds and are supported by as little required code as possible. The site is viewable and highly useable on every device, including many optimizations for businesses specifically. And when you want something changed or added, we are able to provide solutions despite the fact that the WordPress plugin for your needs doesn't exist.
Do we really consider someone who clips together a few pre-made walls to be a expert home builder? If something needed to be fixed or modified, are you sure they can even do the job properly when they've never actually built a house? The final result is not likely to be a viable long term solution. WordPress is that house, and most of the builders don't have real life, ground-up building experience. Pieces from here and there are taken and pushed together with force until they fit. What you're left with is a house that doesn't meet code, is a fire hazard and leans a bit to the left.
AdWords and Social Media Aren't The Solution to the Failings of Wordpress
Your business' website needs to have a longterm plan for quality that doesn't drain your wallet. Expensive AdWords and social media campaigns are most of these 'developer's first suggestions, as its the only way they can bring traffic to your site. Organic rankings are not easily attainable by most of these developers, as their experience has no answer for WordPress' issues. It's May 2017, and these sorts of half baked cookie cutter websites are still launching weekly, leaving the business owner with the only option being to pay for their traffic.
If your website is not mobile friendly, quick to load and easy to use Google is going to be moving traffic away from you. We see the results month after month for clients who are on our GrassRoots SEO package. The more we tailor their website to cater to the mobile experience, the more interaction we see. The faster their website loads and provides good quality content, the higher their site starts to rank. WordPress isn't designed to meet either of those requirements, and developers who do nothing but smash the pieces together have little ability to be flexible or react to changes.
SilverServers is here and ready to support you and your business online through all the changes Google and the web throw our way. We are confident you will see positive results on your organic traffic through our program. We are here every month to review, update and take care of your website for the long term. The best part, all of this starts at only $129* a month. For a free website review or to chat about how we can help your business on the web, please contact us today at 1-236-425-4400
*Update: Our Grassroots packages have changed since 2017. Ask us about our new, custom SEO packages!
Check out more of our articles about Wordpress.