The Great Keyword Stuffing Feast
October 6th 2023
---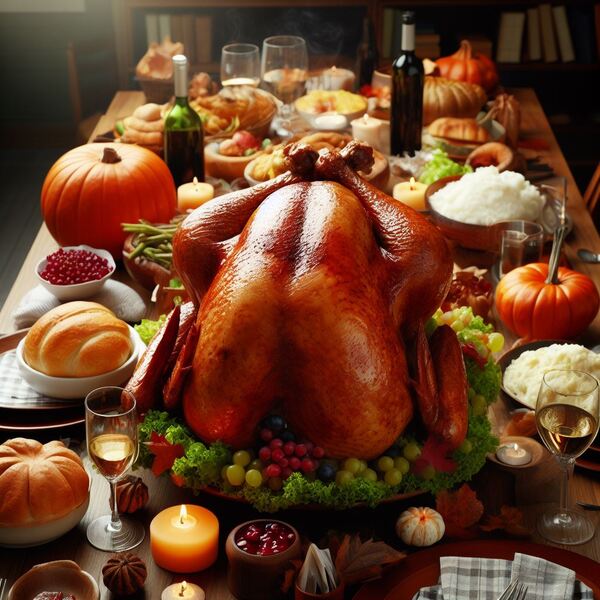 Welcome, dear readers, to the SEO kitchen of the digital world! Today, we're whipping up a delightful dish that's been making waves in the SEO community: The Keyword Stuffing Feast. So, put on your aprons, grab your spatulas, and let's dive into this deliciously humorous recipe with your favorite Kamloops SEO chefs, SilverServers.
Ingredients:
1 pinch of Thanksgiving spirit
3 heaping bowl-fulls of keywords
A dash of humour
2 litres of excess
1 teaspoon of alternate reality
Step 1: Preparing the Base - Understanding Keyword Stuffing
Before we start, let's understand our main ingredient. Keyword stuffing is like trying to cram every Thanksgiving dish into one mega pie. Imagine saying, "Looking for the best pie in Kamloops? SilverServers bakes the best Kamloops pies with the finest ingredients from Kamloops. Have we tempted your Kamloops taste buds yet?"
Step 2: Layering the Flavors - Embracing the Overstuffing
Why whisper when you can announce your SEO keyword presence with a bang? Layer your website with SEO keywords like you're layering that pie crust. Make sure everyone knows you're the master chef behind that SEO pie, even if you have to announce it every time someone takes a bite.
Step 3: Seasoning to Perfection - SilverServers' Secret Recipe
Who said too much of a good thing is bad? At SilverServers, our Kamloops culinary experts believe in going big or going home. More seasoning? Why not! More SEO keywords? Bring it on! After all, isn't Thanksgiving all about indulgence?
Step 4: Garnishing with Humour - SilverServers' Keyword Delights
For a touch of fun, let's sprinkle in some hilarious keyword stuffing examples:
"Craving Kamloops pies? Our Kamloops pie bakery at SilverServers in Kamloops has the best Kamloops pies in, well, Kamloops and the areas surrounding Kamloops!"
"Our Kamloops cake designs aren't just famous in Kamloops but are the talk of the town in... Kamloops. Fancy a slice in your Kamloops home?"
"Taste our signature Kamloops cookies, baked with love in Kamloops for the lovely folks of... surprise, Kamloops!"
Step 5: Serving the Dish - The Reality Check
Now, before you dig in, a word of caution. While our recipe is dripping with humour, in the real world, too much keyword stuffing can leave a bitter taste in the mouth of search engines. Quality content is the real MVP. So, while it's tempting to go overboard, moderation is key.
For a truly delectable website that pleases both users and search engines, consult the master chefs at SilverServers. We promise a feast that's both delightful and effective.
Ready to serve? Reach out to us for a taste test or get a complimentary website review!
---
For more scrumptious content, feast your eyes on our other holiday specials at SilverServers.
Or, if you're in the mood for some light bites, nibble on our SEO Tips articles!