Web Design Isn't Dead - At Least Not Yet
July 9th 2015
---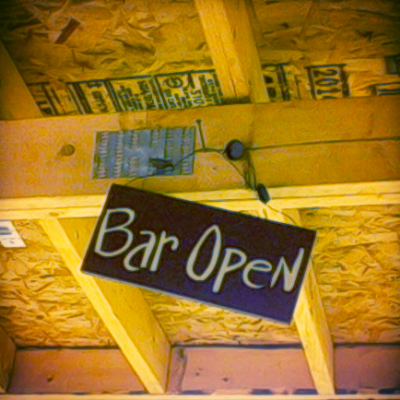 Reading through this article on mashable (article) which goes on about website design as being dead – or at least dying – as an industry. The conclusion drawn from the observed changes in the industry is exaggerated.
Rise of the templates
Today a large volume of websites are built on platforms like Wordpress or Drupal using pre-built and sometimes modified free or cheap templates. For these sites, the biggest job of the "website designer" is to make some small adjustments to personalize the site, install third-party plug-ins to add any functionality the website owner wants, and to insert the text, images and other media. For some businesses, a templated site on one of these platforms may be acceptable. Although templates exist for pretty much any layout, sometimes branding considerations are truly best done by a graphic designer and in these cases we find templates are less effective. Templates and content management platforms have a long way to go before they will make a good website designer and developer obsolete.
Apps Rule – Mobile users don't use websites?
In the mashable article the author suggests that mobile users use apps more than websites to find what they are looking for. After checking with various friends, family members, and colleagues to see what they thought of apps, for the most part the conclusion was; apps are annoying. First you have to find the app, then you hope it works on your device, and then you hope that it actually does something useful. There are lots of great apps out there, but from this small sampling not one person preferred apps over good mobile-friendly websites. It's not a scientific analysis by any means, but it is clear that websites are at least still in good standing.
According to the Google Analytics most of the websites we're looking after are seeing a growth trend in mobile visitors. The numbers suggest that mobile visits to mobile-friendly websites are growing at a healthy rate – taking over much of the traffic from traditional computers and laptops. Google is still huge for anyone that's looking for products or information online. This suggests to me that apps have their place, but for most of us they do not replace a good search engine. A good search engine is feed by good websites.
With responsive design growing at a fast rate, many businesses are losing interest in apps and investing their efforts into a website that works on all platforms. There may be a lot of great apps out there that aren't available on some phones and tablets, but a properly built responsive design website should work fine on almost all devices, without any need to install things that take up permanent space and requiring regular updates on your device.
Why have a website when you can have a free Facebook Page?
While we often encourage clients to sign up for a Facebook page for their organization or business, it's a rare case where a website is replaced by one. Facebook pages have nowhere near the same capabilities as a website. From our research and experience, a well built and maintained website will have a higher return on investment than most social-media marketing. Consider; when you own a website, that domain name and content are yours to do with what you will. This may not be the case with sites like Facebook. At some point we see most organizations and businesses come to the conclusion that these are add-ons to a good web presence, not a replacement.
Why search for websites when content can find you instead?
This is certainly an important topic these days. When you search for a business on Google, often you will get a phone number and location without having to visit the businesses website. A lot of folks in the industry suggest that more and more content that you want to see will be pushed to you without you needing to go searching for it. This is an interesting concept but it is still in it's very early stages and there are many issues to overcome. How will push systems know what were looking for? Will they send us what we want to see, what we need to see, or only what THEY want us to see?
Visiting websites very often leads visitors to see things they didn't know they were interested in seeing. Sometimes it's a special on something completely unrelated to what brought them there. Branding and marketing efforts are important for making products and services stand out from competitors. Push content will certainly have it's place, but people often like to do some research on things they're looking for, and that means they need to have a place to go. If you don't have a website then chances are you'll lose out on opportunities.
Robots build better websites than humans?
We're all seeing the ads and hearing talk of thegrid.io and their claims that bots will soon be replacing human website designers. The promise is that the AI will automatically create websites that are better designed than those done by humans. The project claims to have over 50,000 supporters and millions in funding. It will be very interesting to see the system once it's launched and find out if indeed an AI will be able to handle the huge array of human capabilities that go into a good website design. In the meantime, this is just an idea without any proof that it's more than a way to raise money. AI is going to change the world.... someday.
So what is this UX design stuff?
According to Wikipedia https://en.wikipedia.org/wiki/User_experience_design , UX is about increasing the quality of the user experience with your product based on real data. UX is the expansion of the designer's mandate to include a designed and optimized online experience across all areas from their website to search engine listings, online stores, social media sites and more. Website design is a part of UX. To compare to another medium, Website Design might be a bit like building a TV Commercial while UX might be more like creating and managing a full branding and marketing strategy including TV, Radio, Print and other mediums. If your marketing strategy includes a website, someone still needs to make that a reality even if it's part of a greater vision.
It is certainly true that the web is changing. Mobile visitors are growing at a fast rate, changing how websites need to be designed and integrated with additional online efforts. Social Media and platforms like Wordpress and Joomla are making it easy for anyone to pick a template and get a website. The fact remains that, at least for the foreseeable future, websites still hold significant value, especially when built and managed by someone with the right skills and experience. We can all see that the internet is changing and there are a lot of big players trying to convince us to give them control over everything they can get their greedy hands on. At the end of the day there is a value in maintaining at least some control and ownership of your online marketing and a website is one of the key ways to do that. Until Google announces that apps are replacing internet searches I think it's safe to say that website design is not dead, just changing.
---
For more information on Mobile Apps vs Mobile Websites please see Mobile Apps vs Mobile Websites - Facebook and Linked-In Weigh In
You can also find more articles on our site about website design!