How to Leverage Facebook to Boost Website Traffic When Your Website has No New Content
September 8th 2017
---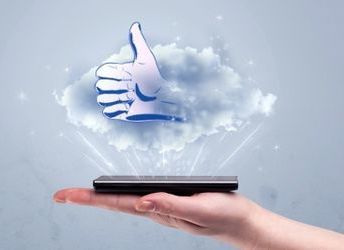 At SilverServers, we have found that Facebook is a powerful tool to use for leveraging website traffic. We see many websites - here in Kamloops and also throughout the world - have large boosts in monthly traffic by posting the right post to the right people. This can also be a benefit to search engine rankings! Google likes to see interaction between your Facebook page and your website. Referrals from social media websites are valuable in the eyes of search engines. If someone is casually scrolling through their Facebook feed and decides that your article on your business website is worth reading, then that must mean you wrote something that is helpful and interesting. Because of this, the more often people move from their Facebook news feeds to your website, the more Google will see that your website is worth visiting.
In our Grassroots SEO program, we offer to use some of our clients' time to leverage their Facebook page and guide Facebook users to go to their websites. This includes a process of audience research, writing helpful website blog posts, boosting posts, and analyzing results each month. It's an exciting process for businesses as they are able to see their visitor counts jump. For websites that have an active blog or any other source of ongoing, new content, this is an incredibly useful tool to focus on. These sources of ongoing website content can be used for building and leveraging your social connection. Testimonials, project results and even Q&A or advice columns can simply be shared onto your social media channels and used to start a conversion funnel.
We highly recommend blogging as your main source of new website content, but even without an active blog - or if you don't have a new blog post or testimonial to use on Facebook this month - there are still some things you can do to share your website's existing pages on your Facebook page. We want your business to get the most out of your website that it can, so we are sharing a few tips for getting your website interacting with Facebook visitors. Some of these tips are great for businesses who have never linked webpages to Facebook before, while others are better for businesses who use Facebook regularly but just don't have something to post this month or this week.
How to post links to your webpages on your Facebook page
First, a little "how-to" tip for if you've never done this before. The most basic thing you can do to initiate possible interactions between your Facebook audience and your website is to post a link to a page on your website. When you copy and paste a website address into a new Facebook post, Facebook will automatically create a preview of the page using any pictures and meta content. All you have to do is write a quick, one sentence blurb before clicking "Post". SilverServers Paradigm CMS provides built-in rich open graph tag support, meaning that Facebook knows exactly what content and pictures are important to use on the post.
Post your website's main pages, one at a time
You might not have a new blog, news, or project post to add to your Facebook page, but your website has pages full of great and informative content. Use what you've already got! If you have pages and pages of content explaining your business' services, then post them! If your website is large, and if you do this on a regular basis (for example, one week or month at a time),then you could potentially have a few months' worth of Facebook posts that are waiting to be shared. We definitely recommend a "one at a time" approach to this.
Don't be afraid to post old content
If you have an old, barely used blog on your website, then chances are there is a post or two in it that wasn't posted to social media. Review your old blog posts and find a still-relevant one that hasn't been posted before. When you find one, post it! We think that you should consider getting blogging again too, but that's up to you.
Re-boost popular past content
On Facebook, "boosting" posts is a paid way of getting your content out to targeted audiences. If you have an old Facebook post (that is linked to your website) that was popular when you originally posted it, and if it has been a while since it was last seen, consider boosting it again on a smaller scale to see if you can get any more traffic out of it. Good content is good content, no matter the age. You can also change the audience on the post so that it will reach the people who DON'T already follow you and have likely never seen your post.
If your website is the authoritative source of your content - rather than Facebook being the main resting place for it - then you can be assured that it will never be lost. Because it's on your website, it will never get buried in years of new posts. Also, if a social media website were to ever change its policies to something where you couldn't access old posts anymore, then your content would be gone. On social media platforms, you don't have control of how your content gets posted or accessed. It belongs to them once it's posted. This is why we think content should be written on your website first then shared to social media. This way you always have access to your materials - and the ability to reuse it for as long as it is relevant!
Finally, when you're ready, you can schedule an appointment with Jen, one of our social media consultants. Jen can offer further training in advanced Facebook marketing such as engaging new audiences through targeting, organic ways to build your page following, using #hashtags, tagging and "mentions" and building up your visual brand with the help of our design squad.
Again, Google likes to see interaction between your Facebook page and your website. Interaction is a flag that your site contains useful and interesting content that is answering questions or needs. These tips are for situations where you don't have a new piece of content to add to Facebook. Although we recommend adding new content to your website once a month (and therefore to Facebook once a month),we recognize that this doesn't always happen. We hope that these basic tips will help you out when you're needing a Facebook post but don't have anything new.
If you have any more questions or would like help writing you new content and leveraging your Facebook page, then give us a call at SilverServers - serving Kamloops, BC and the world.
Check out some more of our Social Media articles!