SilverServers February 2023 Newsletter
February 1st 2023
---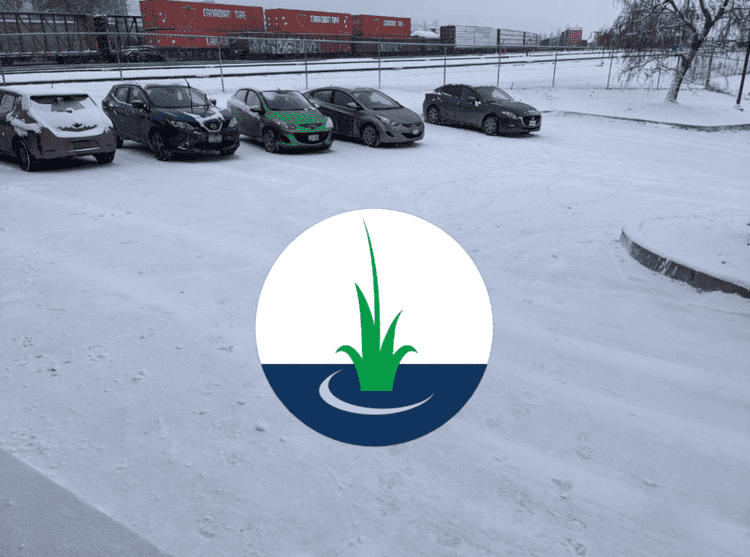 Welcome to the February newsletter for your favourite website services company, SilverServers!
January is usually one of the busiest months of the year for SilverServers, particularly for our website management services. It's a month where many small businesses make changes to their plans, take bigger steps forward, or consider how they might serve their clients differently. That leads to an exciting increase in questions and time-sensitive changes for our team to tackle. January is typically the month where we get our best opportunities to talk and work with our clients to help them implement changes we all get excited about.
Our passion for helping local small businesses while we work together to implement adjustments and new developments at the start of each new year means that we typically plan to pause any "newsworthy" projects for the month. With that in mind, here are a few things we got up to in the past month!
A Farewell On Our Team
This month we will be saying goodbye to a valued SilverServers team member. Austen will be leaving the team to move on to the next chapter of his career. He will be missed! After 8 years with the company, he is responsible for much of the foundation of the optimized code that many of our clients' website operate with. He also built the monitoring software that keeps us aware of the servers and software running our clients' websites. His contributions have been incredible for our team and our clients. Good luck in your future, Austen!
Find Us on Google News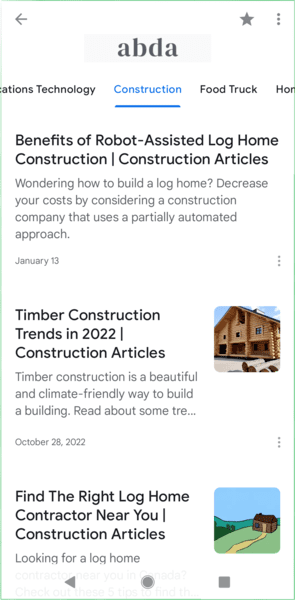 If you're interested in extra places to post your industry knowledge, you should check this out:
For years, the SilverServers blog has been connected to Google News. Because of that, Google not only indexes our blog for the search engine, they also index our blogs for the Google News app. This provides extra links to our posts from a high quality news website.
This month, we set up that connection for ABDA.net. Now, in addition to finding ABDA's articles in search results, you can find them — properly categorized — in this highly used Google app.
If you would like to see an article for your industry posted to ABDA, let us know! Sponsor the article and we will write it and post it with a link to your website. Now Google News' readers may find it too!
Next time you're there, follow SilverServers and ABDA on Google News!
Website Launches
Now that we've helped our existing clients make adjustments to their websites, we're shifting back to our typical monthly processes. This includes onboarding new clients and building new websites! There are a few on the way that we will be sharing in coming newsletters!
BC Livestock
We've enjoyed working with BC Livestock for many years, and this month our team and theirs were excited to launch their new website design! They're a rancher-owned, rancher-operated resource for ranchers in BC. Visit their site to find livestock market info, auctions, lists of truckers and haulers to transport livestock, products, and more! Check out BC Livestock's new website design!
If you're considering your own new website design, contact us today and we'll connect you with the design team!
Tip of the Month - SEO Transition Planning
Transition planning occurs when a website owner plans to move their website from one website management provider to another. The goal of a transition plan is to minimize or avoid damage to a website's SEO value when it transfers into the hands of the new provider. In our research (and some experience),most website services providers don't take into consideration the SEO value of a website before they transfer it into their care. In most cases, it's typical to lose significant ground in search engine rankings when a website is transferred. In some unfortunate cases, up to 100% of SEO value is lost when a website is transferred.
With that explanation, our tip of the month for February may seem obvious: when moving your website from one provider to another, we recommend communicating with both the old and new provider to discuss a transition plan. A rigorous plan will maintain as much of the website's SEO value as possible.
If you paid for SEO services, it's worth it to maintain the value you paid for!
Thanks for checking out this month's SilverServers Newsletter!
---
To find past SilverServers Newsletters (each with their own "Tip of the Month"),head over to our SilverServers News category!