SilverServers August 2023 Newsletter
August 1st 2023
---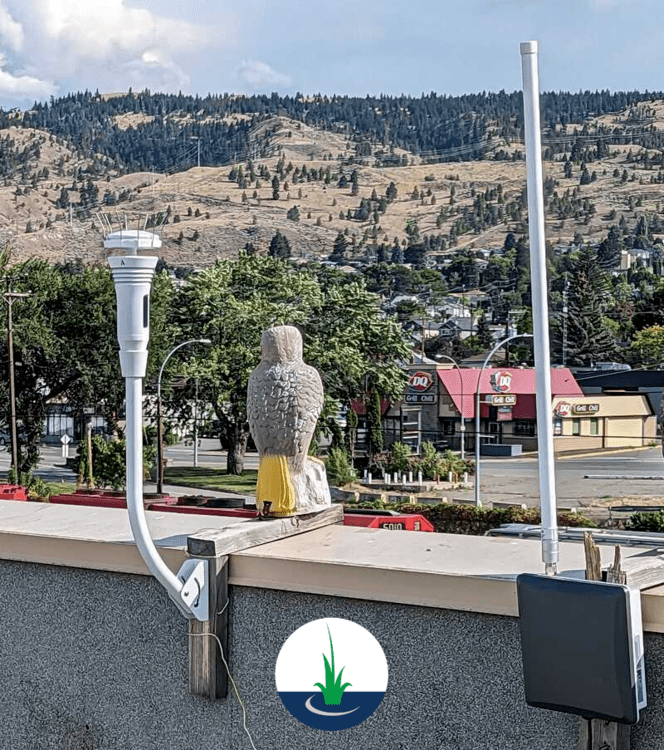 July passed quickly here at SilverServers. We're enjoying the summer, and are excited to share what we've been up to! Check out this month's news and tips:
SilverServers Weather Station
We recently added a Tempest Weather Station to the facility to track more weather data. Want to know current, forecasted, and historical weather data on Lorne Street in Kamloops? Check out the station's page:
https://tempestwx.com/station/114348/
IoT Sensors Project
During the past month we completed a test LoRaWAN project with Vivacity, one of our technology partners. We tested a variety of different sensors around the data centre and as far as 4.76km away! Sensors we worked with included temperature and humidity, location tracking, water level, light levels and water flow.
Website Launches
Interior Employee Benefits Consulting is a BC-based employee benefits brokerage that helps businesses throughout BC with employee benefits needs. We launched their website this month and look forward to working with them to optimize it and help it grow! Learn more about them and their services here:
https://interioremployeebenefits.ca/
100 Gigabit Internet Connection Integration
We're thrilled to announce that we are currently working on integrating a cutting-edge 100 gigabit internet connection with our existing network. This upgrade will bring unprecedented levels of speed and efficiency, elevating the transfer speeds for all your data and operations. But it doesn't stop there; the integration will also enhance redundancy, providing an extra layer of reliability and ensuring uninterrupted connectivity for your critical business needs.
Blog Updates
We added a few articles to our News page this month. Click any links for more details:
Ontario Poutineries SEO Highlight: Smoke's Poutinerie. After last month's SEO Showdown about poutineries, we wanted to highlight one that didn't make it into the competition. Discover how Smoke's does SEO almost as well as they do poutine.
The Limitations of ChatGPT. AI is playing an increasingly larger role in our day-to-day operations and SEO programs. As we've become more familiar with it, we've noticed some tasks that it's not great at yet.
How To Edit The hosts File on Windows 11. The 'hosts' file is an important file on your computer that lets you override DNS resolution. Find out how to edit the file in the newest version of Windows.
Tip of the Month - You Don't Need To Buy Google Ads For Your Business Name
Although there may be rare cases where a business doesn't show up in search results for its own name, in almost all cases your company and your Google My Busines profile will be displayed when someone search your business name. If you're paying for Google Ads for your business name, this means you're paying to show up a third time. You're paying to win a race you've already won. If you have a Google Ad up for your business name, you should be able to save yourself a bit of money by taking it down. Reach out if you have any questions about your circumstances!
---
Discover past Tips of the Month in our collection of SilverServers Newsletters.