Kamloops Website Design for BlueWhite Health Launched
March 17th 2016
---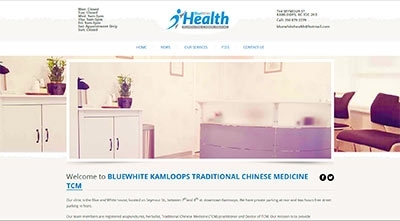 SilverServers, specializing in Kamloops website design and SEO services, was called with the task of creating a new SEO friendly web site for BlueWhite Health. The owners were with another company and were having troubles getting their website listed with search engines. When we took a look at their original website (See below) we were able to determine fairly quickly that a lot of the very basic Search Engine Optimization techniques were missing. Bringing BlueWhite Health into our Grassroots SEO and Maintenance program privided them with a completely new website design that was more visually attractive while also much more technically sound. The first test from GTMetrix shows that the website loads in 0.5s and has a total footprint of 352KB which is well under the 1MB we shoot to stay below. Initially, as we like to do in most cases, we stuck with most of their original text content and had them provide us with some new images we could use in the design.
Next we will be installing Google Analytics to begin collecting data on what the big search engine is seeing. Once we've let Google Analytics do some research on Google Search we will be providing a report on how we can make some additional tweaks and adjustments to the site itself and then start in making changes to the actual text content to help focus the website on their goal of getting a good ranking when folks in and around Kamloops search for a business that provides Acupuncture and other traditional Chinese medicine.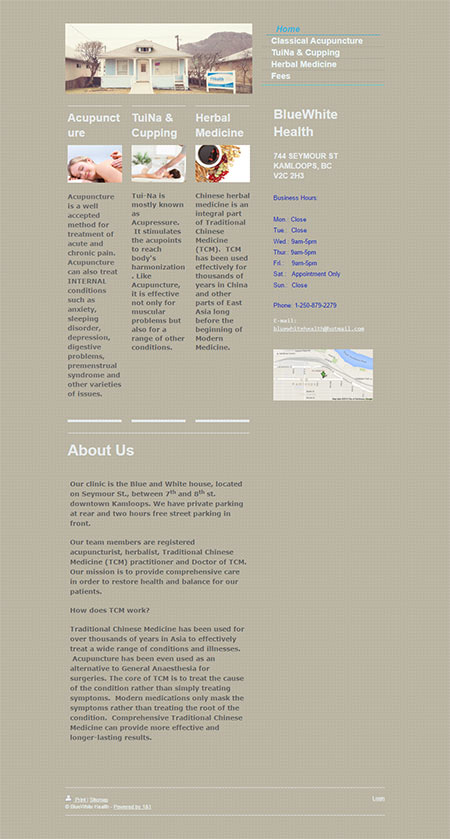 Check out more of our SEO projects here on our blog!