Imagine The Room and Kamloops Klosets
August 21st 2018
---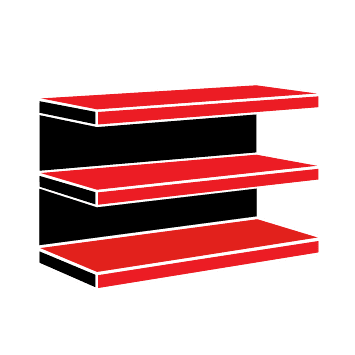 The team at SilverServers works collaboratively with small to medium businesses in Kamloops, BC and around the world to design and maintain lightweight websites that get attention from search engines. From the ground up, our cost-effective Grassroots SEO (search engine optimization) program helps clients to build strength and authority in organic internet search results. Our techs work to keep websites on pace with Google's ever changing algorithms, and to ensure quick loading speed and mobile-friendly design. Our graphic designers and writers work with you to ensure your visitors remember your eye-catching, customized design and concise, high-quality content. Imagine The Room is a valued Grassroots client that has been using all of these services to the benefit of their website.
Since 1989, Imagine the Room, also known as Kamloops Klosets, has been helping people simplify life by organizing living and storage space with custom designed organizers in closets, pantries, garages, laundry rooms, and whatever other space you can imagine. Their dedicated team offers a free in-home estimate and back up all their work with a lifetime warranty. When living space is neat and organized, folks have more time to feel peaceful at home and to pursue activities they love because all the equipment, clothes and gear are close at hand.
Direct word of mouth brought Imagine the Room into the ranks of delighted business owners with successful websites under the care of SilverServers. As is known to happen, one of the team members from SilverServers was raving about the work we do here, and a team member from Imagine the Room was intrigued enough to ask if we could help them. They had recently rebranded their company which had resulted in two clunky Wordpress websites – one for each company name! They were hoping for help to relieve the headache of trying to keep these two websites up-to-date. Yes indeed we can help, and we did!
SilverServers took their two WordPress sites (kamloopsklosets.ca and imaginetheroom.ca) and made one great-looking, quick website, which included building a new gallery system (check out their Materials page!). You can now view photos and read about some of the fantastic reorganizing jobs completed by Imagine the Room. We managed to blend the earlier business name and concept into the new, by keeping their Kamloops Klosets logo on the About Us page. It was important to them that their original logo remain visible on the site, so old clients could know it was still them with a new name.
Imagine the Room was the first website that the SilverServers graphic design team created. It was launched in November 2017 and we are thrilled that it is performing so well for them with visitors and search engines! Since then our graphic design team has created many great-looking sites that are turning out to be just as effective. If you are looking at your website and thinking it could use some help in design, content, reaching the right people and more, feel free to contact us at SilverServers to get a free website review or find out what we can do to take your business website to the next level.