Complete Bookkeeping by Andrea
September 9th 2020
---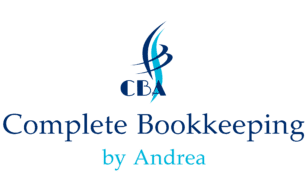 We here at Silver Servers are proud of the excellent SEO and website revamp we did for Andrea and her Complete Bookkeeping based in Kamloops, BC. Our knowledgeable team aids in building a website and blog content for small and medium businesses both in Kamloops, BC and worldwide. We build, inspect, and grow businesses through our variety of services and our search engine optimization and content review. Search algorithms and systems are changing at such a rapid pace and we ensure we know the ins and outs and therefore you do as well.
Complete Bookkeeping by Andrea is Kamloops based and does services and administrative tasks for small and mid-sized business in the area. Uniquely, she will provide a one on one service and work in conjunction with you and your accountant. With such in-depth offerings like new business start-ups, full cycle bookkeeping and cash flow management systems Andrea has the solution for a variety of money-related problems many businesses face.
Andrea contacted Silver Servers and she learned about our cost-effective Grassroots SEO program and its ability to help clients build strength and authority in organic internet search results. When we explained we also ensure all website visitors remember her with eye-catching design and user-friendly content, she signed on. Taking her existing site, we recoded it and built a lightweight, SEO-friendly content management system and launched in August 2019. Complete Bookkeeping went from nearly no rankings for any search keywords to be in the top ten for all her services, even first place in many cases!
Collaboratively as a team, and with Andrea's help and input, we wrote and edited her long single services page, breaking it up into multiple individual services pages. Within two weeks of launching those pages, she was ranking well for all those services. All involved were so happy to see such concrete results and benefits so quickly. Her website now has the same professional feel and look like her business does.
Such a positive experience on both sides with Complete Bookkeeping was a joy. Whether you are just starting or needing to breathe new life into your website and the quality traffic it gets Silvers Servers wants to be your go-to professionals. Please feel free to contact us or get your free website review today. Being based in Kamloops, BC we truly enjoy helping any businesses both local, and globally, make the most of their industry knowledge and professionalism.