Google has a long history of changing up whats important when it comes to your business ranking highly on organic search results. The same can be said for Google Places (or Maps) search engine results as well! How do you get your business to rank highly in local map results? What is the benefit or having your business at the top? Is it wise to spend a lot of marketing budget and time bringing up these rankings? For SilverServers and our search engine optimization clients, the answers are varied and complex.
Who Are Google Map Search Results For?
The first thing we need to understand is why these map locations are being shown in search results at all. We've talked a few times now about how important mobile access and experience to your website is, and Google Maps/Places is almost entirely focused on that platform. These results are intended to be delivered in relation to your current mobile device location so that you can quickly find a nearby solution to your needs. Whether you need gas, a restaurant or plumber, Google Places will show you the ones that are closest to you. If you want people to find your physical address and visit to purchase your services, this is the exact way to make that easier for mobile users. if you don't, you may not need to worry about the Maps results. It all depends on what how you want to run your local business on the web.

Keep in mind again that most users around the world are surfing the web (and spending more time on websites!) on their phones and tablets compared to desktop devices. Google wants to continue to push the incentives for having a mobile friendly, accessible website to ensure that all of these visitors have a great experience on your website. Google Maps/Places is a great step forward down this avenue. Users on their phone or tablet can easily find local locations that offer the products they are after and can get immediate directions to visit them.
No Physical Location Means No Interaction
But what about if your business has no physical location, or no retail space at all? Are you really worried about users finding out where your business is located, and if it is close to them? The location search results offer an ability to visit corresponding websites as well, but how often are they clicked? Are the Google Maps/Places results comparable to organic search engine rankings in conversion metrics?

As it turns out, local Places results are far behind the organica and paid-ad listings for click through rates and other interactions. Time and time again when we look at the data, organic based results far outpace the quality of stats provided by Google Maps/Places. If the only reason you want your business to rank in Google Places is for additional website traffic, its more likely you'd be better off spending money and time on proper SEO techniques to build organic ranking authority.
According to many user-based studies, organic search engine results can often provide more than double the visits and conversions that a map ranking brings along with it. On average, more than 50% of all visitors are still sourced through organic rankings. All the rest of your traffic metrics (social, pay per click and maps among others) are left to divy up the leftovers.

Google wants mobile users to up their interaction around the web. If your business is not able to be interacted with (aka no physical location) then your business is likely not one that Google would even want to include in map search results. These local map based results are about user accessibility and experience, not another avenue into your website. If your website is ranking highly organically, users will most often visit through those links rather than work through a map listing to find a website.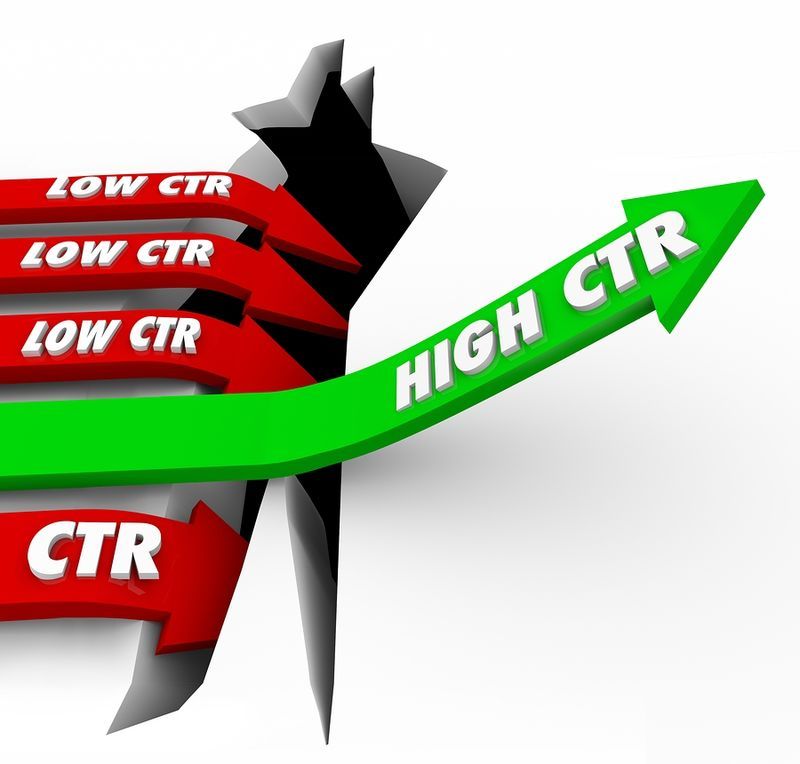 But I Still Want My Site To Rank Highly In Map Results!
Google makes it very clear what you need to do to increase your Google Places search rankings. In no particular order, the list looks something like this:
1) Create And Verify Your Google MyBusiness Listing
None of the benefits of having a Google MyBusiness profile can be weighed unless you have one up and running! Do a map search for your business. Perhaps Google has already created a stub (read: temporary) profile for you based on information it found on your website or around the net. You can claim an existing one or create a new one if none exists. After creation, you need to verify your business address and contact information with Google directly. This can be done over the phone or through good old snail mail.
2) Make Sure Your Business Category Is Set Properly
To help Google ensure that your business appears in map results that are related to all possible search terms, you can set multiple categories that your business occupies in your MyBusiness profile settings. Your main industry category is set at the time that you create your business' profile, but you can actually specify up to five total categories that your services touch on. These extra categories can be used to support your main SEO focus and business keyword authority. If you run a restaurant for example, your secondary categories can be 'brunch' or 'fine dining' for example, allowing Google to have a richer view of what services you offer.
3) Ensure All Available Contact Information Is Correct
Your business might have many many sources of contact information littered around the internet. Facebook, Twitter, YellowPages and other directory/social sites support basic contact and business location information. All of these addresses, business names and phone numbers need to match in order for Google to give you the highest ranking spots on Map results. Having all of this information updated and managed can be a chore, but most sites welcome contact information update requests. If you do an organic search for yourself and find a site that holds a wrong or old address still, contact them to update it. When Google can only find ONE set of matching contact information around the web, your profile should rise up the Map rankings.
4) Embed A Google Map On Your Website
One of the strongest signals you can send to Google about your business location and service area is to embed your business' location in a map on your website. Most websites add them to their contact information page. If you have an open, retail location and your website has an embedded map showing as much, Google knows immediately that you want visitors. Bringing visitors to your address is what the Maps/Places search results were implemented for so you're likely to see your Maps rankings rise by adding this simple piece to the puzzle.
5) Get Google Reviews!
We all know how powerful Google Reviews can be when it comes to catching the eye of your prospective customers. Having a healthy review base is an awesome way to immediately convey your company's authority and track record visually to users. In addition to their ability to influence a user's mind, reviews also have a ranking effect on Google Places/Map results. The more reviews your business has, and the better those reviews are, the higher you're likely to rank in the Maps section of search results. There are many techniques and ideas for gathering and pushing Google Reviews, so if you still need a Map ranking boost you can start here! Healthy reviews will push your business' online footprint up the ranking mountain
6) Keep Up With Your SEO
Perhaps the biggest piece of the not quite understood Map Results puzzle is the need to have a quality, ranking website separate from your MyBusiness profile. If your business' linked website is not performing well, catering to your users or providing a good experience on mobile devices, you're unlikely to rank highly in Google Places results. Even if you're right down the street from the user who's trying to find you, its possible another location will show first due to the site having a higher SEO authority than your page.
What Should My Business Do?
If you're interested in your business ranking higher in Map results, and you have a physical location that you want customers to visit, you should immediately take care of the above steps to build, verify and populate your Google MyBusiness profile with accurate real information. If you don't have a business that users can visit, you're likely not going to see much benefit from or rank highly in Google Map results. When it comes to bringing in visitors overall (and converting them!), organic search rankings still far outperform any other source of traffic. Make sure your website can positively support all of these actions and your online marketing return should increase greatly.

Google Maps search results should always be viewed as a secondary source of traffic when it comes to bringing people to your website. Spending a bunch of time and money on Map result rankings and expecting them to provide a return comparable to organic rankings is akin to spinning your wheels. Get your profile up and filled with good information, but focus on your organic rankings first and foremost if you need more visitors and conversions.

If you need help getting your local business listed on Google, or you're tired of waiting 8 months for your web developer to change those addresses that you've asked for, SilverServers is here to help. Our GrassRoots SEO package focuses on technical website speed and quality while supporting your online presence with an ongoing content creation package. Our plans start at $129/m. Call or email us today to get on board!