Nourishing Gourmet Catering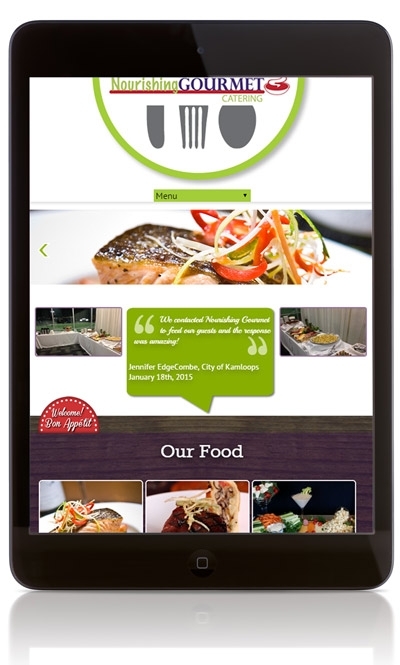 One of our favourite parts of web development is that we are often get a chance to work with other designers, developers and consultants. For the Nourishing Gourmet Catering project we had the pleasure of working with Kamloops very own Karri-Ann of Sixty84 Graphic Designs. The idea was to create something unique and artistic, yet still functional that would show off the amazing looking food and catering events while allowing the business owner to be able to add and edit content whenever she likes.

After much hard work from everyone including the client, the new website was completed and launched in January, 2015. The site features a mobile-friendly responsive design, testimonials, and my favourite part, lots of great pictures of food.
January 23rd 2015
More News
News Archive