SEO - Managing Expectations - What can I expect from my SEO package?
June 16th 2016
---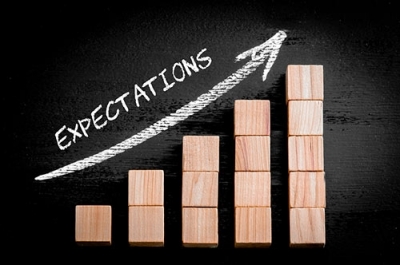 When SilverServers set out to provide Kamloops businesses with quality, cost-effective SEO and Maintenance packages starting as low as $120/month*, we weren't fully prepared for how wide ranging our clients expectations would be. Some clients had already spent thousands of dollars on SEO and Social Media campaigns that didn't seem to be having much effect on their websites organic search results. Some clients had never considered SEO services for their website. Most businesses were somewhere in between having done some sort of optimization on their site at some time but nothing consistent and ongoing.
Some of the biggest misconceptions out there about getting a good search engine ranking include:
-All you have to do is submit your website to search engines and you'll automatically hit the top.
-You can pay some company and they can just move you to the top.
-It's easy to get a top spot on Google. Just give them a phone call and they'll boost your rank.
-You can increase ranking quickly.
-It's easy to get good rankings for lots of different search phrases (keywords).
-All you need to grow your search rank is to buy some Google Adwords.
-Once you hit the top you don't need to keep working on it.
-Copying content you find from other websites can help boost your ranking (blog posts).
-Submitting your website to hundreds or thousands of "directories" is helpful.
-$120/month* is a lot of money to spend on your website each month.
It would certainly be great if we could spend just a little time or money and get everything we want out of our website. Unfortunately, there are hundreds of millions of websites out there competing for the same things we are. The fact is, optimizing your website for visitors and search engines is a highly complex and challenging process that faces huge competition. Pretty much every day that goes by results in changes that can increase or decrease the rankings of your website, many of which are beyond anyone's control.
We cannot control the search engines. What we can do is make sure you're at least covering the basics by having good quality code and website content that helps the search engines figure out what your business is about and who will want to see your website. By taking care of the basics, over time many businesses end up getting a good ranking for a selection of core keywords which typically results in an increase in traffic volume and quality. The increased exposure typically results in increased or streamlined business that easily justifies the small investment.
*Update: Our packages have changed since 2016! Please contact us for pricing information on our customized SEO packages.
Check out our blog for more articles about SEO and our Grassroots SEO program!