SilverServers and Kamloops
April 15th 2015
---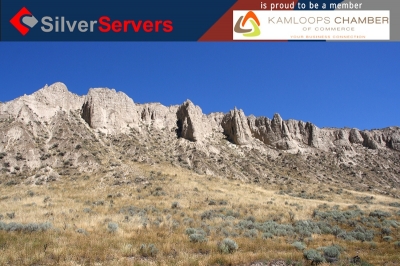 Since 2003, SilverServers Inc. has happily called Kamloops home. Since then our focus has expanded to include worldwide clients, but SilverServers has always been firmly entrenched in the Kamloops culture and experience. Our staff, attitude and commitment to quality is sourced in all Kamloops has to offer.
For most of our time, SilverServers has relied on word of mouth and referrals to build our customer base. Recently we've been able to branch out into a more active role in the community thanks to the hard work of our staff. In addition to overseeing the company's technical well-being and day-to-day administration, Mike has been seen sneaking out to Kamloops Chamber of Commerce socials and other meetings. Mike enjoys talking about all the tech and customized implementations that SilverServers has to offer and learning how we can help our local clients better.
Taking a break from staring at his computer screen, Chris has also ventured out in the Kamloops social business life through the Kamloops Chamber of Commerce and his BNI group "The Network". Chris has a great time meeting new people and telling them about all that SilverServers has to offer. SilverServers is committed to providing a quality, supported product to its clients and the more that Chris gets to meet new people the more SilverServers' process is refined.
SilverServers is also proud to host selected non-profit local groups' websites, expanding their options for a web presence into the realm of larger, full-featured client sites. For years SilverServers has hosted many great Kamloops clients and we look forward to doing so in the future.
If your small or medium business in Kamloops needs a new website or some website work, get a free website review or contact us directly!