SEO: If a Picture is Worth 1000 Words, It's Worth it to Write 1000 Words
April 30th 2021
---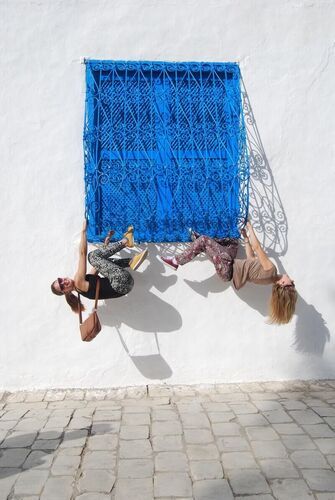 The phrase "a picture is worth 1000 words" has been around a long time but it doesn't necessarily hold true in the world of SEO. The phrase, popularized in the advertising world in the 1920s, was used to promote the use of imagery in advertising. At SilverServers, we provide content writing services for small and medium businesses and we know how important words are for search engine optimization of your website.
On your website, if a picture is worth 1000 words, then it's worth it to write those words. This is because, while Google is getting better at recognizing objects in photos, it only recognizes them in a simple sense. It may recognize general items, such as: "man," "woman," "tree," but not "man and woman holding hands in front of Helmcken Falls in Clearwater, BC". This isn't to say there is no value in the photo – it's merely saying in order to increase your site's ranking with Google, a story needs to accompany the photo.
Visually, photos speak to us, but it's the stories that provide context and capture Google's attention. So, by all means, take the pictures. But don't stop there. Here are a few scenarios:
Take Advantage of Photo Opportunities
If you're running a transportation company and one of your drivers stops in an interesting place, have them take a photo. Then consider taking that photo and turning it into a fabulous blog post describing the circumstances. Your readers will appreciate the post and it may help your website rank better in the locations and industry you mention.
If you're a construction company that has recently completed an interesting project, celebrate the accomplishment by taking a photo of your team. Then make that accomplishment work for you by posting it alongside a blog about the project. Google may take note of the location you mention completing the project at, then increase your ranking for that location!
If your company helps out in the community, you should definitely take a photo or two of your team helping out. It then makes sense to use those photos as part of an inspiring blog post that shows the world your community-mindedness and will quite possibly positively influence your rankings – especially in the location where you helped out!
Has your company achieved an award or reached a significant milestone? Take a photo. Then tell your readers about it in a blog post that may help your website improve its ranking.
In Google Search, photos and text can work together to build up authority. Photos get attention quickly. Text gives more information and helps people connect with your company – and after they read your post there is a good chance they will dive further into your page to check out your services.
If you're comfortable taking a photo, but not as comfortable with content writing, let our content writing team do that part for you. Send over your photo(s) with a few descriptive points. We're able to turn most photos and notes into SEO-friendly 500-word blog posts that are also great for sharing on social media. With our help, your one photo may be able to market your business in Google Search, Google Image Search, and multiple social media platforms. So, take a picture, and let us write some of the 1000 words it's worth.
Check out some of the successes our clients are having with this approach in our article about how content writing services affect your website.
For more content about SEO, check out the SEO Tips section of our blog!