Cheap SEO Can Cost More Than Good SEO
February 26th 2015
---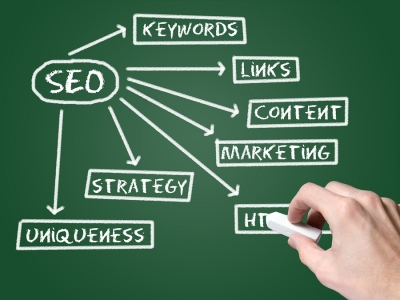 Clients often contact us wanting help with their website keyword ranking results having no idea what they want to accomplish or what value it will have to their business. Someone at some meeting told them they need search engine optimization (SEO) to rank better in the search engines. They got this spam email from a company in India with an amazing offer at an incredible price so what the heck, there's no harm in trying right?
If it were only that simple. "Buying SEO" is not at all like buying a beer.
If you're in a restaurant and you order a beer there are usually a few choices on tap and a variety of more expensive bottles for those with particular tastes. Whatever you end up with, whether you like the flavour or not, you'll have had a beer to go with your meal and that's that. Chances are incredibly slim that trying a new beer will result in any harm.
The opposite is true with SEO. If you don't know what you're buying, you can cause a lot of damage to your website's ranking and online reputation. Before you buy some pre-packaged SEO solution from some spam email or an ad you saw on some website, talk to someone in your area that has a long and credible history of website development and ask them to take a look at your site. If they do search engine optimization and marketing, they'll probably have some sort of consulting or initial review rate that will provide you with some information on where you're at now, and what you need to do to move forward. Even if they don't offer SEO work, it's likely they've had this question before and will have worked with a reputable provider that they're comfortable passing along to you.
Remember folks, this is the internet. If you're looking for SEO but you're not sure what you're buying or who you're buying it from - save your money and buy a nice meal... and maybe a beer.
For more reading on this subject, check out this valuable article:
http://searchengineland.com/the-hidden-cost-of-cheap-seo-social-labor-131585
And for more SEO tips, check out the General SEO Tips section of our blog!