Domain Tips
May 5th 2015
---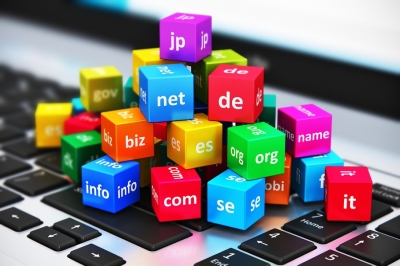 When it comes to websites, it's not all about the files! You need somewhere to host them and a domain name to point all your visitors to the right place. These two pieces of the website puzzle are often overlooked by anyone looking to start a website, leaving the situation open to exploitation and catastrophic problems.
When it comes to domains, the first step is to choose one and register it. Domain names used to be the gold rush of the internet, with 'investors' buying up as many domain names for as cheap as possible only to sell them back to legitimate users for inflated prices. While this still does happen, the main issues with domains are related to education and monitoring. When you register a domain with any registrar, you should be supplied a username and password that will be used to access/manage your domain in the future. It is imperative this information is kept somewhere safe! Years down the road when your domain needs to be renewed or have settings changed, only that username/password combo will allow access.
It is very important to manage your domain yourself. Many companies exploit this when they register your domain for you, as in actuality they register it to themselves. Make sure you request that the domain is registered to yourself and not to your hosting/registrar company. This ensures that any future movement/renewal of the domain name is under your control always. SilverServers does not register any domains to our company, they are all registered to our clients. Almost monthly we see clients who have lost their username/password and are unable to renew their domain name, effectively taking their website down until they renew the domain (if they even have a chance to before someone else registers it). If you want to keep your domain, keep your login info!
Another very important tip... Always have at least 2 contacts with email addresses on different domains! Very often people will register a domain and use the same contact information for all the contact types. Say, for example, you use a gmail account for all your domain registrations and you decided to close your gmail account? Your domain registrar will no longer be able to contact you and if you forget your domain login details, recovering them can be a nightmare. If you have a secondary contact (or at least yourself with a secondary email address) then you have an alternative way to get in.
Domains also used to be viewed as a buy them all or buy none situation. For example, if your domain was silverservers.com, you'd want to register silverservers.org, silverservers.ca, silverservers.net and so on. This used to be essential to SEO as you could attribute PageRank across all the domains and have all content contribute to keywords. This practice ended a few years ago from Google's perspective, as duplicate content across domains is now a major detractor to PageRank. In this stage of the game, you'd redirect all of those secondary domain names to your main site which, depending on previous Google domain history, may or may not have an impact on SEO. The main reason this practice still continues is to ensure that no other company/user could register a domain close to yours and become an SEO adversary. It's up to you if you'd like to do this, as buying/registering domains can get very expensive.
Some other tips for choosing/registering your domain name:

1) Make it short, recognizeable and easy to type
2) Avoid special characters (numbers/hyphens/etc)
3) Try to choose a memorable name that compliments your company/product
4) Research! Find out other domains close to yours in name and TLD
5) Do more research! Learn about domains, MX records, DNS and other technology related to domains
Check out our blog for more Domain Names and Registration articles! Otherwise, check out our Domains page.