What Is An Ideal Word Count for Blog Posts?
March 5th 2020
---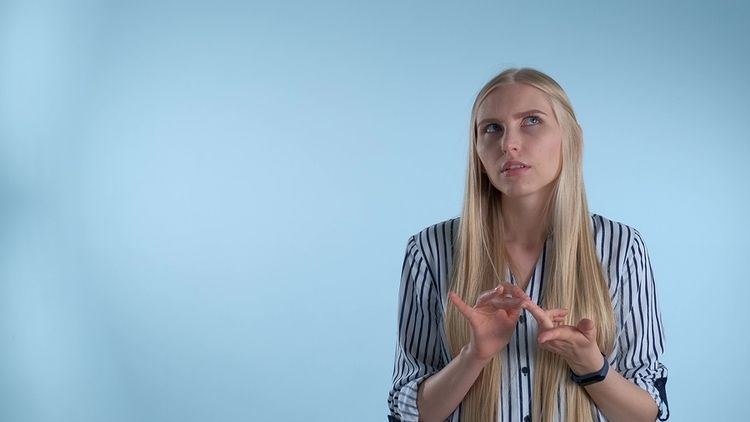 When Google updates its algorithm there is no public input guiding what particular strategy they follow. Sometimes their updates can catch businesses by surprise when they suddenly realize their SERPs have changed. Making things worse are the relatively unhelpful press releases that do not provide a breakdown of what exactly changed, leaving website owners guessing at what they need to do to regain their ranking positions.
For instance, Google says that the word count doesn't play a key role in search engine ranking, but research and experimentation shows that doesn't paint the complete picture. Based on our research and the research of other SEO's, an effective content strategy involves several things. This includes choosing an interesting topic, creating an effective headline, using the right mix of phrases, and keeping the minimum ideal word count in mind. Blogs and content pages that effectively implement these points and contain well written content usually rank well on search engines.
A quick look at some of the leading websites will reveal a trend: content creators are writing blog posts that exceed 500 words. When we look at most small to medium business websites it seem that few business owners realize the ranking potential of longer format blogs.
Remember the old days when websites only featured a mishmash of keywords that didn't make any sense but still ranked well? Search engines quickly phased them out with new updates to their algorithms, replacing these spammy websites with more credible content based websites that contributed to the positive user experience.
But why is that?
It's All About User Experience
Google and Bing care about the effectiveness of their search results pages, and they've noticed that quality content goes a long way to improving user experience. Many users would rather spend time reading or scanning through one fully fleshed-out blog post rather than having to hop from one website to another.
With increasing competition among firms to grab the top spot on Google SERPs, the word count of quality content is likely to increase.
Here's a secret that marketers don't want you to know: blog posts that feature at least 500 words of valuable content tend to rank well. Well written blog posts longer than 500 words tend to rank even better. Effective keyword research combined with informative long-form content is a good way of boosting your rank on search engines. At SilverServers, we've helped many websites rank by creating quality content covering rich topics and relevant keywords.
Let's take a look at three thoughts on what's important in a blog post whether or not word count is important.
1. Is Long-Form Content All It Takes to Rank?
Your blog must be informative and it should contain unique points that aren't easily available elsewhere. This formula tends to rank well most of the time but there are no guarantees when it comes to search engine rankings. Don't expect to rank high just because you're writing 500 words of fluff; that won't cut it. Ranking well requires real work. Try making the first few sentences of your article interesting to keep audiences engaged and follow up with a good amount of depth that covers your topic well.
Without going into too many details, there are three types of articles that you should focus your time on at SilverServers. Check out our article on that to learn more!
2. It Is Helpful to Feature in Google Snippets
Have you ever noticed a super helpful rectangular box on the top of Google search results? This 'Google Snippets' box usually contains the direct answer to questions that users frequently search on Google. Google analyzes the best websites and features one blog post that contains the answer to frequently typed questions.
Your content does not have to be 3000+ words long at all. All you need is the answer to questions that users search for in a way that Google sees as meeting their visitors needs. For instance, if you're selling keyboards, try writing on "best features of a keyboard" or "top features of a keyboard". Keep your writing informative , use H2 headers, and in time, you should have a chance to rank well.
Remember this general rule of thumb: As long as your posts are more than just a smattering of incomplete sentences, if they directly answer a query, they may rank. If they rank on page 1, you'll probably see some visitor traffic for your efforts.
3. There Is a Place for Smaller Blogs… But
Ideally, your content strategy should include some long-form blogs with a word count ranging from 500 to 1000+. A mix of smaller pieces with 250+ to 300+ words can be a great base to start from. Writing often about interesting topics is an effective way to keep your blog interesting and informative.
If you're adamant about low word count, consider supplementing the content with infographics and some good quality original pictures. That may hold user attention long enough to give you lower bounce rates.
About SilverServers
SilverServers offers powerful content marketing services that are designed to work with Google, Bing, and other search engines. Our content strategy is researched and revised following the latest Google algorithms and best industry practices. This helps ensure that your blog not only captivates your audience but also ranks for important keywords. It's the best long-term solution to organic lead generation.
Check out our content writing services and see the results for yourself!
Check out the Content Writing section of our blog for more related articles!