Four Free SEO Tools for Reviewing Your Text Content
February 22nd 2021
---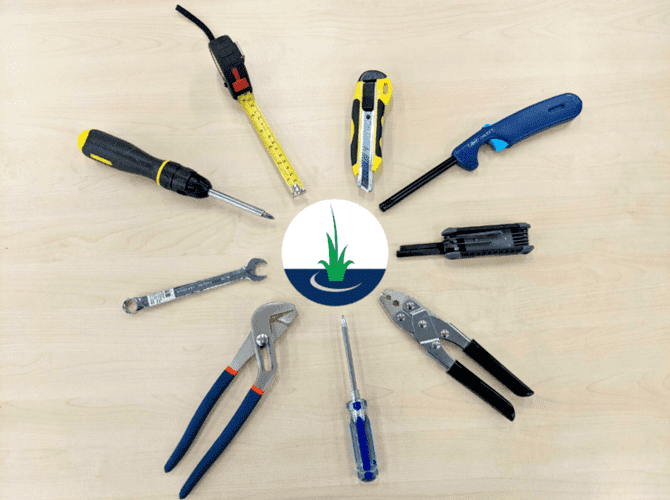 SilverServers helps you get the most out of your website content by providing content writing services for business website blogs. Content is the message you deliver to your website visitors and customers and we help ensure that content is appropriate, engaging, and considers your Search Engine Optimization (SEO). We aim to make our content generally SEO-friendly while also making it readable and informative. This approach increases the quantity and quality of traffic to your website through organic search engine results. Quality, engaging, error-free writing bolsters the reputation of your business and keeps visitors on your site longer.
If you're interested in knowing how your content holds up and how to optimize your website content, here are four free tools you can use to review the content on your website pages and blog posts.
1. SEO Review Tools
To use the content analysis tool on SEO Review Tools, first, copy-paste your content here, enter a couple pieces of data (like the focus keyword into the input area),then the tool will generate a checklist of SEO optimization tips for you to follow. Content analysis is used to determine the presence of certain words or themes within your content. It thereby helps content creators decide what key words should be used in order to generate website traffic. By following these tips when writing your content, you will increase the traffic flow to your website.
2. Keyword Density and Reading Level at Wordcounter.net
If you copy-paste your content here then the tools on the side of the page will show you information like keyword density and reading level.
Keyword density is an important factor in content creation. It is the number of times keywords are used on a webpage. The density checker gives us an idea of what Google might determine to be the main topic of the article. Sometimes words are unintentionally used multiple times and can lead Google on the wrong keyword path. By knowing this we can tweak the article as needed if Google has chosen the wrong keyword. It only takes a moment to check and the benefits are definitely worthwhile.
Reading level is also an important component of SEO. Marketing to your intended audience is vital to increasing the readability of your website, therefore knowing who your intended audience is matters. Article length, reading level (determined as an approximate grade level),catchy short blocks of text, and reader engagement (the length of time a visitor spends on a page) all factor into a site's rankings. In general, writing content that meets a Grade 8 reading level is the norm. It should be relatively simple for a 13-year-old to comprehend. Obviously, if you are writing to capture the interest of highly educated readers, this level should increase, but in general, a Grade 8 reading level is where you should aim to be.
3. Grammar, Tone, and Message with Grammarly.com
Slightly less than perfect grammar isn't incredibly important to SEO, but proper grammar isn't going to hurt your website and your readers might appreciate it. More importantly, though, using Grammarly will help ensure your intended tone and message is clear. Google and Grammarly are both computer systems that review and judge the intention of your content. It is helpful to see what Grammarly thinks of your content in order to get an idea of what Google might think. Grammarly can also help you to write in a way that helps readers to understand your message. It's a helpful and easy to use tool.
Plagiarism isn't always intentional. Perhaps we've recently read an article on a certain subject and are now writing a blog post on a similar subject. Ideas that pop into our head and flow on to the page could closely and unintentionally mirror the words we recently read. Using the Plagiarism Checker can help catch duplicated content before it is published. Google doesn't penalize duplicated content like it used to, but having two websites say the same thing in the same way might confuse Google in regards to who gets to rank for the idea. For that reason, it's important to make sure your content says things differently so that Google recognizes your words as unique content. It's only one piece of the SEO puzzle, but it's one you shouldn't skip!
No single tool covers everything and there's more to SEO-friendly content writing than only these items we talked about today, but these four are a great start to writing and optimizing the content on your site. If you want to make the most of the content on your website, but would rather not do all the leg work yourself, reach out to us and learn more about our content writing services. We'd love to work with you for the betterment of your business.
For more related content, head over to the Content Writing section of our blog!