When does it make sense to use paid advertising for my website?
December 8th 2018
---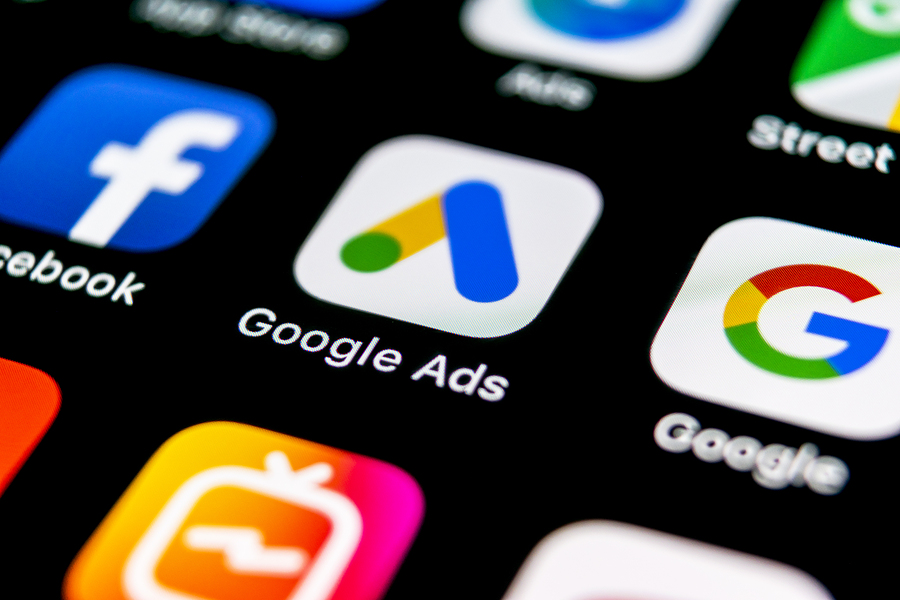 Over the last 20+ years in the website design and development industry, questions about paid advertising are commonly asked of the team at SilverServers. For most customers involved in our custom Grassroots SEO program, building up organic search results have proven to be very cost effective and meets their needs. For other clients organic search results are a great base and paid advertising can boost traffic and sales to meet more aggressive sales targets. Here we're going to go over some very basic concepts we apply to help decide if paid advertising such as adwords or boosts are a good idea.
First - Are you ready?
Our first requirement before considering pay-per-click or boost type digital advertising is to check if the website performance meets technical requirements. For starters:
- How long do the pages take to load?
- Is the website completely mobile friendly?
- Are all of the images optimized?
- Is the HTML, CSS and Javascript properly coded and optimized?
- Do the pages have good quality titles, descriptions, and various other tags?
Why are these things important? Well, if we're going to pay money to send potential customers to the website, we want to make sure that the website loads quickly and works well on all devices. If a website takes too long to load or doesn't work well, we don't want to be spending money on visitors that are guaranteed not to buy.
If we're satisfied that the website performance is in good shape, the next question step is to make sure that whatever product or service we're trying to sell is ready.
Are the landing pages enticing?
Is the product or service well presented?
Is the pricing or value proposition in line with the customer's expectations?
Is it easy for the visitor to buy the product or jump into the sales funnel?
This stage can be challenging to complete. Interestingly, some of the biggest retailers do the worst job of this. Sometimes the pages take too long to load or there's really no details about the product. As an aside, often we end up clicking on an advertisement for a product and land on a page that has no information on the product we were interested in.
Second - Does the math work?
According to some recent stats, approximately 3.5% of visitors that click on an online advertisement will buy. When planning out the ad spend on a website, the first thing we need to do is to estimate the min, average, max conversion potential of the target product or service. Here's an example. Let's pretend we're selling Magic Tree Growing Serum.
The retail price is $150
The profit margin on the product is 33% ($50)
We can handle up to 5 sales per day.
Our keyword research shows that we need to buy ads for "tree growth" and the cost-per-click is $2.
Our spend budget is $500/month.
[Low conversion at 2%]
$500 in ads generates 250 vistors.
At 2% that means 5 sales.
5 sales generates $750
Our profit margin ($50) times 5 sales is $250.
$250 profit - $500 ad spend = -$250
In simple terms, we've lost $250 because we did not generate enough sales to cover our advertising costs.
[Average conversion at 3.5%]
$500 in ads generates 250 vistors.
At 3.5% that means 8.75 sales. We'll pretend we're lucky and round that up to 9.
9 sales generates $1350 in revenue.
Our profit margin ($50) times 9 sales is $450.
$450 profit - $500 ad spend = -$50
In simple terms, we've lost $50 because we did not generate enough sales to cover our advertising costs.
[Above Average conversion at 5%]
$500 in ads generates 250 vistors.
At 5% that means 12.5 sales. We'll pretend we're less lucky and round that down to 12.
12 sales generates $1800 in revenue.
Our profit margin ($50) times 12 sales is $600
$600 profit - $500 ad spend = $100
In simple terms, we've gained $100 because generated enough sales to cover our advertising costs! YAY!
Now that we've done the math we know that at $2 per visitor, we need to spend $500 at a conversion rate of 5% to make this worthwhile. We also know that if we are not able to exceed the average conversion rate of 3.5%, we'll lose money.
Third - Can we convert visitors to sales?
At this point we are confident the site is ready to try out some paid ads. We've done the math and learned that our target conversion rate is 5%. Now we have to decide if we're likely to reach that conversion rate. This is often the hardest part of advertising. If we have a big budget and can afford to take a risk, we could simply commit to trying this for a week or two and see what the results are. If we don't have a big budget to work with and are not confident we'll be able to achieve a high 5% conversion rate we could instead look for less expensive search terms. If we could find a search term that was $1 per click we would need a much lower conversion rate. Alternately, if our price was $175 we could increase our profit margin to $75 and need to sell less volume to make a profit. As a general rule, we want to be able to at least break even at a conversion rate that is lower than the average. That way if things don't go perfectly right from the start, we have more room to make adjustments and find the right balance. Once you have some success generating sales though paid ads, it can be worthwhile to do additional work optimizing your sales flow or using additional technologies and techniques to further increase your ad effectiveness.
Conclusion
Paid digital advertising can be an effective way to quickly drive traffic to a website to boost sales and create exposure for your products and services. Using advanced digital advertising technologies such as remarketing you may be able to further increase the effectiveness of your advertising, making online ads a valuable sales tool. For some businesses pay-per-click and other digital ads are an easy fit. For others the costs may be simply be too high. In any case, having a website that is performance optimized should be your first step and some math excercises should be done to determine the viability of the advertising you are going to try. One key thing to remember when comparing ads to good SEO, in ads you pay for every click. In SEO, you pay for good rankings that can lead to any number of clicks typically over a long time span. $500 in ads may generate 250 visitors in a day, whereas $500 in content writing may lead to even more visitors over any number of years. Both options can provide great value to the right business for the right reasons. SilverServers believes that most businesses should first start with good SEO and consider ads as a way to complement the SEO efforts. Our research and experience finds this tends to be the most cost-effective and sustainable approach for most businesses.
For more related articles, check out the Marketing and SEO section of our blog!
Learn More About Paid Google Ads VS SEO