Top 11 Reasons for Small Businesses to do SEO
September 28th 2020
---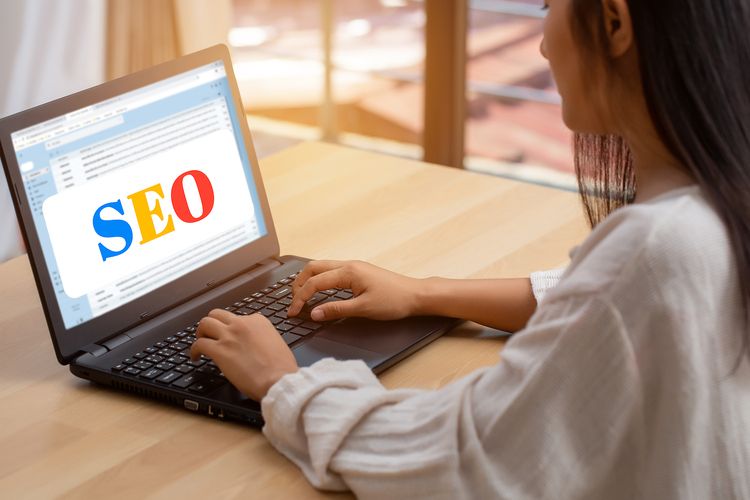 Search engine optimization (SEO) has become an integral part of marketing for not just big organizations but small businesses as well. With an abundance of local businesses in Kamloops, BC, SEO is a crucial component of making yours stand out from the rest. Although the goal of SEO is to aim for higher search engine results for your website, at a smaller scale it can also boost visibility within your community among competitors. Putting it simply, if you have a website, SEO provides greater search engine visibility. But what exactly is it? We know that SEO boosts your page higher in a search engine, but it also generates visitors to your website and, in turn, can potentially attract customers to your business. Additionally, search engine optimization can help build your company's brand awareness as users will often gravitate towards websites that are on the first page of a search engine result rather than those that are not. SilverServers Inc., located in Kamloops, BC, is your go-to for website development and all things SEO. We work with mostly local, BC-based small businesses to create light weight and mobile-friendly websites that adhere to toe ever-changing requirements of search engines. Here are the top 11 reasons small businesses should consider doing SEO.
1. Improves your website

Search engine optimization forces you to get creative with your website content and, in turn, helps improve the content and make it more focused. A well-rounded and focused website will attract site visitors and increase visibility in search engine rankings.
2. Attracts new customers
For many small companies, the goal of having a website is to generate business and entice new customers. As such, having an SEO-backed website means having higher ranking search results and better visibility of your company's products and services. Websites that have been optimized with SEO are faster and are more likely to turn site visitors into customers.
3. Builds credibility
One of the biggest goals of SEO is creating brand credibility. By having your website appear on the first page of a Google, Yahoo! or any other search engine, potential customers are more likely to trust your business over others that do not have strong search engine visibility. To that end, building credibility is especially important for smaller businesses, which is something search engine optimization will help you achieve.
4. Local SEO boosts engagement, traffic, and conversions
While SEO helps boost your company's website on a broad scale, the effects of search engine optimization can truly be felt at a local scale. The primary goal of local SEO is to optimize your website for a specific location so locals can find you easier. Local optimization is primarily focused on towns, cities and regions that help establish a business's visibility locally.
5. It is cost-effective
Compared to other marketing strategies, SEO is cost-effective and targets potential customers that are looking for products online that match yours. Because of the traffic SEO can bring into your website, it is more qualified than other types of marketing strategies and, in turn, can help your business save money.
6. SEO is good for Returns On Investment (ROI)
What many small businesses might not realise is that SEO is better for ROIthan ads are. Like search engine optimization being cost-effective, its ROI is more likely to stand the test of time. In other words, SEO provides significant and traceable results and will only improve with the more attention and traffic it generates.
7. SEO influences buying
Small businesses can especially benefit from customers looking to buy products; SEO can help your business with the proper tools to promote what you are selling. If done correctly, it will continue attracting customers and potential buyers to see what you continue launching onto the market.
8. Helps you compete with big companies
One of the biggest advantages of SEO is its ability to help boost your visibility not only in a search engine result but by putting your business's name alongside big organizations.
Through search engine optimization, smaller businesses have the advantageof making themselves stand out amongst the competition and shed light on smaller markets that large companies might not have the time for.
9. Provides insight into your customer's buying patterns
The more traffic you generate to your website, the better chance your business has at accessing information from customers that could benefit your business strategy. By using SEO devices, it gives you access to information about the location, age, demographic, of visitors, plus where on your site they are spending the most time and how much time they are spending. These tools can help you improve your website and target specific demographics.
10. Attracts new clients
In addition to maintaining your customer base, SEO also helps attract new clientele and expand your user base. With the help of SEO, it can boost your rankings and attract customers which will bring in sales and, of course, increase your website's visibility.
11. Improves the overall user experience
The overall user experience on your website is exceptionally vital when it comes to the importance of SEO. Search engines are attracted to user-friendly websites — especially ones that are mobile user-friendly — as more and more people are spending time using mobile devices for using the Internet. By improving the SEO on your website, you are also making the experience for visitors to your website more attractive.
If you are ready to take the next step with your business by implementing SEO into your website, contact SilverServers Inc. today. We can help your business' online presence grow with a tech-first grassroots approach to website development and search engine optimization. Unlike our competitors, we focus on the technology and build our custom codes first, so you can rest assured you are getting a unique experience when you choose us. We look forward to hearing from you to see how we can help boost your company's online presence today.
For more business and marketing articles, check out the Marketing and SEO section of our blog!