Matt Kutschera
---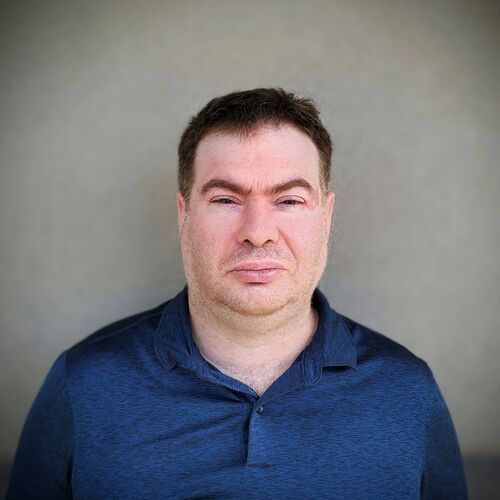 Meet Matt from the development team. If you host a website with SilverServers (or have us managing your website),he is likely the specialist completing any technical work you request!
When did you start working with SilverServers?
I started working with SilverServers in 2018.
What is your position and what do you do?
I'm part of the development team at SilverServers. I'm often the main person working on our clients' websites. With the team I take care of a few tasks:
Web Development (mostly PHP, some Javascript)
Minor server maintenance tasks (software updates, compiling in PHP extensions, Let's Encrypt SSL certificates)
Several proprietary maintenance and monitoring scripts, along with Pulse endpoints to collect and view our website monitoring data
What have been some of your biggest successes with SilverServers?
Building and Expanding the Anti-Spam Contact Form System
A few years ago, Chris built an anti-spam contact form system that we place on most of our clients' websites. We call that system Formgen. One of my successes has been taking the Formgen system and building a central, AJAX-based formgen server. This has allowed for easier bug fixes, easier tracking of form spam, and easier roll-out of new features for clients (compared to having local copies of the system built into each site). I also extended the feature set on the system to allow for things which were not part of the original Formgen system.
Building a Cart System
Another success has been building out what I had originally called 'Simplecart' (it's not exactly simple anymore) to add ecommerce options to websites. It was again, originally built with a specific site in mind, then extended for a few other sites afterwards. The original version simply built a cart which would be sent via email for in-store pickup. I made additions that include integration with Square for payment, nearly complete inventory management system, and a point of sale system which is in the works.
Reducing Power Consumption in our Sensor System
Finally, when helping Blake with his sensor system, I was able to reduce our power consumption by about 75%. Blake has extended the concept I gave him further, and reduced the power consumption down even further.
What are you looking forward to doing with the team?
For one thing, finishing off the point of sale system and integrating it with the inventory management system (this is the last piece needed to call the inventory system 'complete').
I am also looking at improving my server management abilities. Working in a data centre with an experienced team is making this an achievable goal!
Where might a client see the work you've done?
The functionality of the cart system can be seen on several of our sites, such as Underground Music/Collectors Direct, RC Nation, and Celista Estate Winery. While I am not the visual designer, I built the underlying system for those pages.
What do you enjoy about working with SilverServers?
I enjoy learning new things, which has been helped immensely by our team here. Each one of us brings new tools to the table, and I have learned a lot here. I enjoy it when I get the opportunity to get just a little bit better at software development.
What are your interests outside of work?
I enjoy judo. Since the pandemic I haven't been as active with my judo club, but I look forward to returning to the club in (hopefully) the near future.
I spend a good amount of time reading, mostly fiction. On top of that, I enjoy video games (mostly JRPGs) and watch a fair bit of anime.
---
If you need an update to the website you host with SilverServers, contact our Support team for Matt's help!
Click over to our Staff page to meet more of the SilverServers team.