Why You Should Do Hashtag Research for Social Media
March 24th 2022
---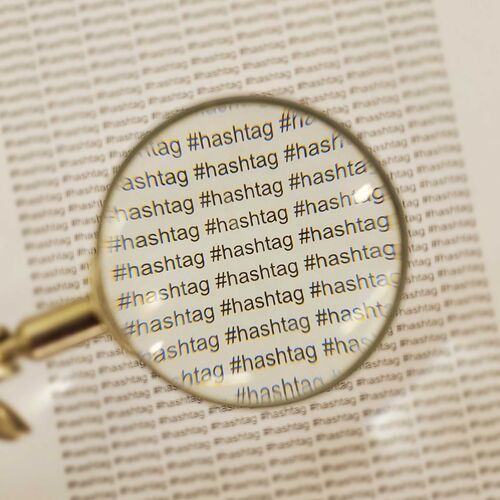 As each social media platform competes to become The Place for online interactions, it has become more and more complicated for businesses and individuals alike to manage their presence effectively. However, one of the many moving parts has kept its role through everything: hashtags. Hashtags remain one of the easiest tools to use on any social media platform, and can give you a hand in reaching your audience with relatively little effort. So why should you put that extra time into researching the hashtags you use?
The Shift Toward Search Engine Methodology
Prior to 2020, Instagram had limited options to search for content: usernames, profile information, hashtags, and location tags. If you could remember the caption of a great post but nothing else about it, too bad. Keywords had to be found in one of those locations to be relevant in a search. But in 2020, the Instagram team added platform-wide keyword searchability. Other social media platforms have taken similar steps at various points in time. It is still not fully known how posts are being evaluated and indexed for keywords, but we do know that hashtags play a major part. Now, more than ever, social media functions like a search engine.
While every part of your post should stay consistent with your message anyway, search engine-style indexing means that keywords are likely at their most important right now. Hashtags are, in their most fundamental form, keywords. Just as you do keyword research for your SEO plan, at least a little bit of information gathering should be done when choosing your hashtags.
Hashtags are Keywords With Unique Contextual Meanings
When you do a Google search, the words and phrases you type into the search bar are keywords. Google will pull up websites with information related to what you typed in, chosen based on their algorithm's interpretation of your intent. It's the same on social media, with one significant difference: context. Social media platforms and the content on them started as they were named: socially. While there can be educational, informative, or instructional content on social media (sometimes),it's not the primary function of platforms to inform, but rather to entertain. This means that over time, social media has fostered a unique environment in which searcher intent, social customs, and language usage can be entirely different than they would appear anywhere else.
Hashtags are a fantastic example of this. Typing Kamloops BC into Google will get you a map, a little bit of local news, and some encyclopedia-style web pages that tell you a little about the city. But visiting #kamloopsbc on Instagram brings you thousands of posts from the community which tell you so much more about the people and businesses of the area than a search engine will. The intent behind such a similar search on Google vs. Instagram is completely different, because the searcher is aware of the type of content they will be handed.
Language plays a significant part in hashtag use as well. For example, you might want to support the Kamloops Blazers hockey team. Looking before you leap will save you from an easy mistake, like using #blazers, which is full of fashion content (definitely not relevant to hockey). Reaching the right audience means understanding that the social context of a word (when used as a hashtag) is often unexpected, and unpredictable.
Hashtags Drive Results
The hashtags you use are going to have an impact on your posts whether you like it or not. Making sure that the impact is positive takes very little time and effort in most cases, and can have a major, immediate effect on your social media strategy's success.
Whether you do social media for your business yourself, or need a management plan, SilverServers is here to help! We offer clients a variety of flexible social media packages, with your convenience and comfort as a priority.
Get in touch now at silverservers.com/contact