SEO 2016 was good, SEO in 2017 will be even greater
January 2nd 2017
---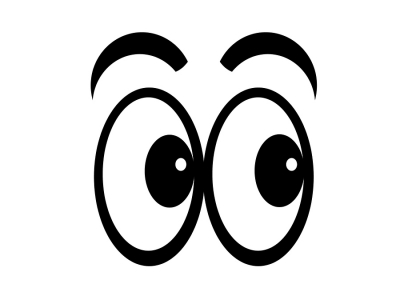 2016 was a great year for SilverServers website design and SEO services. When I look back at how many projects we launched and how many clients have seen significant increases in website traffic volume and quality I am reminded at how far our new Grassroots SEO program has come.
One of the key developments that will benefit all of our SEO clients is our new custom-built report generation tool. While Chris did love spending time collecting all the numbers and data manually for each report, he prefers to spend his time analyzing the data and using the information to directly help clients make changes that will positively help their business get better rankings. We invested a lot of time and money into building our own tool that collects the data needed to generate the reports to match our needs, freeing up a lot of our time each month so we can invest more of that time directly helping our clients. This will result in an extra 6-12hrs of on-site help for each Grassroots client in 2017, potentially saving each of our clients up to $700! That is huge!
We've also made some great strides in advancing our SEO focused Content Management System (aka Paradigm). Paradigm is focused on helping business owners and our team make fast and effective website changes that will help search engines better understand what your website is about and thus provide better search results. This year we've added a whole bunch of new features that have already provided great results to our clients. Some of these include:
Automatic Redirect System – When a page changes it's URL, our system will automatically track this and create the redirects needed to tell search engines where the content has moved.
Flagship Page/Article System – One of our newest additions to the paradigm CMS system, this new tool allows us to cross-link content in different parts of the site to help create content relationships that can help the search engines better understand which pages are most important and allow supporting content to boost the value of the main pages. This is a much more technically advanced SEO concept than what we'd typically count as part of Grassroots – it's something we've developed to help clients with deep content get more value.
SEO.silverservers.com – Austen built this online portal to help organize the SEO report and communication system for our clients. Grassroots clients can log in at any time and view their past reports and communicate with our SEO team online. We are currently working on adding additional features to this area for 2017.
Multiple Article System – For most websites a single article/blog system is usually enough for posting good quality content to support a businesses page ranking goals. For other clients that have a lot of content or content that needs special considerations for different categories, the new enhanced multi-art system makes it easier to add and manage content across these areas.
Heartbeat / Pulse Monitoring and Reporting System – To help us keep an eye on our servers and our clients websites, we decided to build our own website monitoring system. This tool currently monitors all of our client website from 3 remote locations checking to see if the websites and servers are online and responding in a timely manner. If it detects any issues a big screen in the office begins flashing and making noise while at the same time the system sends us emails and text messages so we can be alerted to issues any time of day, wherever we may be. In 2017 we plan to add additional monitoring locations and add additional enhancements to make the system more accurate and more detailed.
Putting this all together, I think you can see that the team at SilverServers has invested a lot of our time and money into growing and enhancing our systems to help all of our clients get even more value out of the Grassroots program. We are very excited to continue building and growing this program in 2017. Most importantly, we'd like to thank all of our active Grassroots clients for helping make all of this possible!
Find more of our News and Updates in the SilverServers News section!