Email Accounts, Aliases, and Distribution Lists: Differences and Uses
November 3rd 2021
---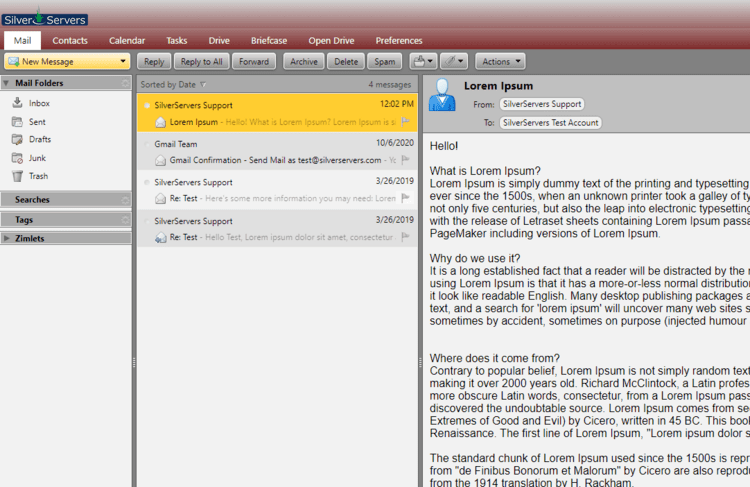 SilverServers is an email services provider in Kamloops who understands the basic need for communication in any business. The best option for communicating with businesses is email. When you sign up for email services, it's useful to know the terminology used so you know how to ask for what you need, and you can take advantage of features that you might find helpful. In this article, we will discuss email accounts, aliases, and distribution lists, all of which are essential services from your email provider.
What is an Email Account?
An email account provides you with an email address and an inbox with storage space. With our most basic Zimbra email account, you receive an email address, an inbox (with POP and IMAP support),storage space, an address book, and a basic search feature. Email accounts provided through SilverServers are superior to free services offered on the internet due to our customer service and packages suited to your individual needs. We also offer various account levels with increased features and storage.
What is an Alias?
Also known as a forwarding address, an alias is an assumed name that appears when sending and receiving an email. If you have an email account with us, you can set up as many alias addresses as you'd like without an additional cost. This means you can organize incoming email addresses depending on the service section of your business. A single user can have multiple email aliases. In addition to helping with organization, this looks professional and is an excellent function for businesses of any size. For instance, you're running a specially theme marketing campaign. You can use an alias to give a professional appearance and have the email be related to the campaign name without setting up a new email service.
Aliases can also be considered a useful way to protect the privacy of your main email address or email account. They can act as temporary or disposable email addresses. (ex. christmassale2021@companyname.com)
What is a Distribution List?
Two restrictions you'll run into with aliases are:
-They can only forward to one account
-They can only forward to accounts on the same domain name
This makes a Distribution List a useful tool. Similar to an alias, a distribution list forwards emails. However, it forwards to multiple email accounts instead of only one, and can send to different domain names. Distribution lists are another feature SilverServers provides to email clients without an additional cost. By using a distribution list, many staff members can receive an email from a company website, or send messages to everyone on a list at once (ex staff@companyname.com)
Email Services
SilverServers is proud to provide email services to clients around the globe. Our email service packages come with unlimited aliases and distribution lists, basic storage, and more! We are prepared to assist you with whatever your email needs are. Check out the email services page of the website for more information!